Untold Festival. One of Romania's gems. Taking place in Cluj-Napoca in the central park, this festival will once again be in the top best parties of the year.
Below you have the top 7 reasons to go to Untold. So, keep an open mind and join some of the best artists in the real-life fantasy that is Untold Festival.
1. The Line-up
Will there be any artists that you like? Wonder no more because Untold has it all! Over 150 artists will transform the city of Cluj-Napoca into a fantasy land. And we're talking big! The main stage is going to be enchanted by none others than the best DJs in the world: Martin Garrix, Afrojack, Dimitri Vegas & Like Mike, newcomers Alan Walker and Marshmello and a couple dozen other amazing artists. And this is only the main stage! Trust me, from EDM to techno, house or any other electronic type of craze out there – there is something for everyone at Untold.
Did I mention there are also live acts? Yep! Ellie Goulding, Hurts, Charli XCX, Redfoo and the list doesn't end here.
2. The Prices
You'd think you have to save a fortune in order to have fun at Untold. Wrong! A 4-day general pass at this festival is around 100€. Yes, ONLY 100. All the other things you need (accommodation, food, drinks etc) are also super cheap. Yes, the prices of food and drinks inside the festival area are way higher than the prices at local stores but they are still a lot cheaper than in other countries. You will have to pay either by card or in Romania's currency (1 RON = 0.22€), so except changing the money, you shouldn't have a problem. See? You can, after all, enjoy the biggest acts in the world with less money than you thought. All in all, you can party 4 days in Romania with less than you would pay for a more renowned festival ticket somewhere else in the world.
3. The Crowd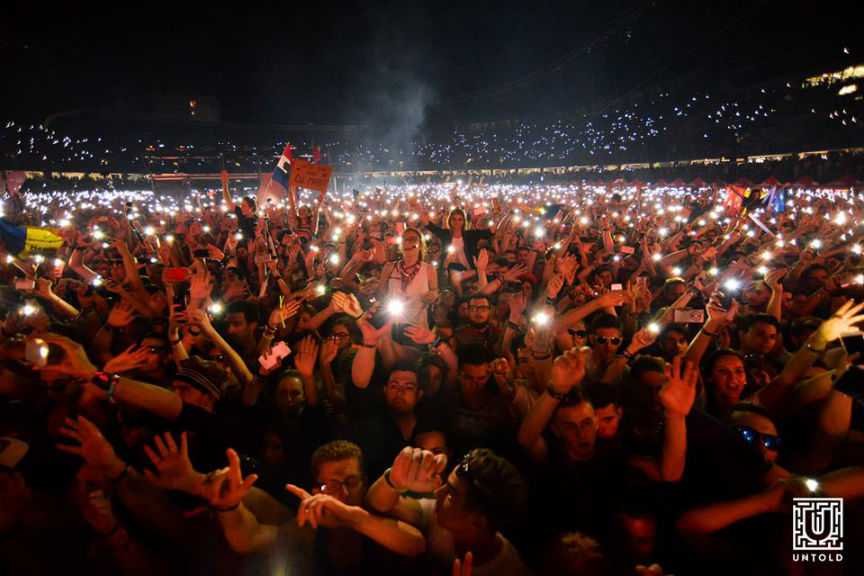 "You guys are the best crowd in the world!". You hear that at every festival, right? Well, yeah, but the Untolders really are the best crowd. 350.000 people enjoyed the capital of night and magic last year. You heard that right. Can you imagine what it feels like to connect, to be united with all those people coming from all over the world? Plus, Romanians are known to be some of the most welcoming people in the entire world. The city is considered the youth's capital so don't worry, you'll have plenty of cool people to meet and talk to.
4. The Activities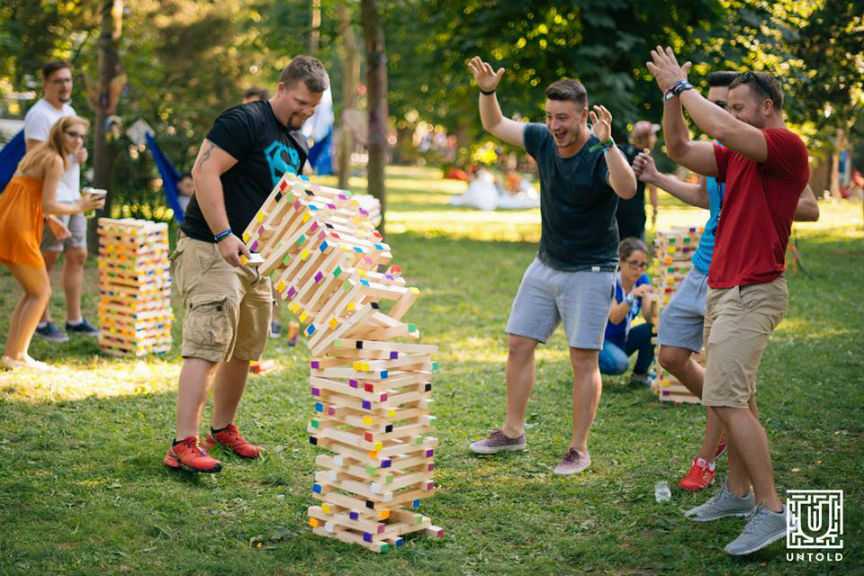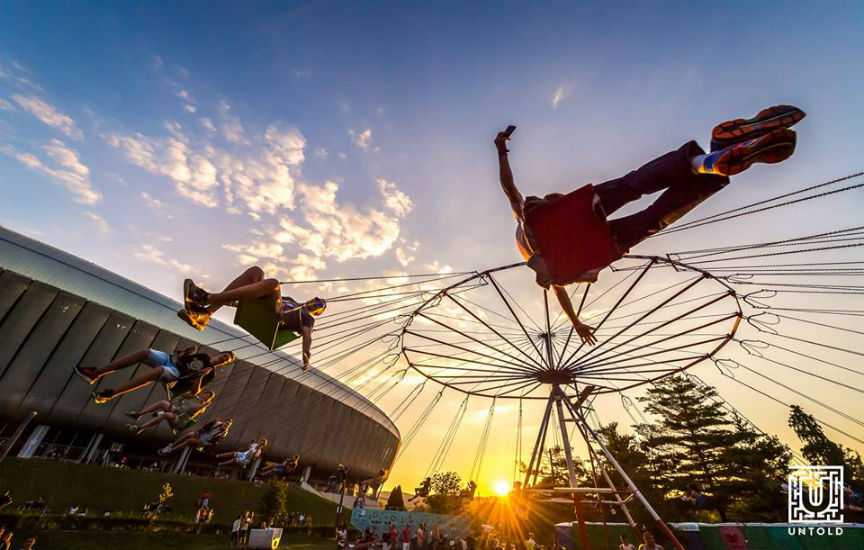 You want to do something else than dance? No worries, they've got you covered. The central park where Untold is taking place is going to be full of amazing stands to stop by – from shops (aka "The Fashion Story") to mermaids challenging you to kiss a stranger and hammocks to relax in. Nonetheless, the best place to visit is definitely the tasting stand. From Romanian bacon ("slanina") with cheese and onions to "tuica" (a traditional spirit), you can taste the real Romania here. And these are only a few of the things you'll get to see; as every year Untold's partners make sure to enchant you with their best spells. There's a lot more to do than just dance at Untold!
5. The City
Have I mentioned Transylvania? No? Well, I am now. Cluj-Napoca, where Untold is taking place is situated in the heart of Transylvania. If you've got time to spare, be sure to visit the amazing historical places around. After all, you'll be in Dracula's birth place! Don't you want to discover where the most famous vampire's legend comes from?
Don't worry if you're only staying during the festival. There's plenty to see in the city too. With its calm and youthful atmosphere, Cluj-Napoca will certainly charm you and leave you wanting more.
6. The Story
Do you remember what is was like when you were a little child and everything was possible? Well, it still is. At Untold, the capital of night and magic, the powerful wizard will once again open the gate to Transylvania and unite us.
Plus, there's a dragon (a dragooon!) born from the stars. And if Untold's own lore isn't enough, I would mention again that you are in Transylvania (just sayin').
If you're eager to explore, don't miss the Hoia-Baciu forest where your deepest darkest fears come true. Or so they say.
7. The atmosphere
There you have it: Biggest names in the industry, an amazing crowd any festival would want to have, a city where everything is possible -situated in a region where people have always loved to tell stories – and a dragon (a dragoon!). Once you cross the gates to Untold, you are going to engage in a story bigger than yourself. Just wait to see how the entire Cluj Arena is chanting on the rhythm of the same song. You will feel at home no matter which corner of the world you're coming from.
Are you convinced? I hope I at least made you think about this amazing festival. Here's another fact that might help you reach a decision:
• Untold won "Best Major Festival" Prize back in 2015, its first year. Not a lot of festivals can say they have had the same success from the very beginning.
So pack up and come party in Romania! And if it's too late to plan a trip to Cluj-Napoca this year, stay tuned to hear what's coming next in the Untold story. This is only the beginning!
Click here for more information about tickets and line-up.
Currently studying Mathematics and Computers, Roxana is an 18 year old Romanian who loves travelling, attending concerts and writing about her daily life experience when she doesn't have her nose stuck in a book.
Latest posts by Roxana Halati (see all)