Electronic Dance Music is a term synonymous with energy, passion and showbiz along with a long list of sub-features that magnify its dominance in the world as one of the most heard forms of music.
Frankie Knuckles, the godfather of house music and a hero to many, played a key role in developing and popularizing house music in the United States in the 80's and 90's.
Charanjit Singh, the acid house pioneer, has had his fair share of representation in the history of house music, having revolutionized the music scene in India with his use of synthesizers and experimental electronic music, that was instrumental influencing the scene as we know today.
The dance music scene in India has developed and evolved into a giant player in the music industry, skyrocketing in popularity and listing as a favorite among the urban youth. India plays host to some of the biggest dance music festivals in Asia – Sunburn Festival & Vh1 Supersonic, as well as a majority of the dance music superstar DJs/Producers have visited the country to perform, some on numerous occasions. It is interesting, though, to note that just a handful of Indian artists have represented the country on the international front, which brings us to the topic of how important it is to support homegrown talent in their pursuit of making it to the larger stages.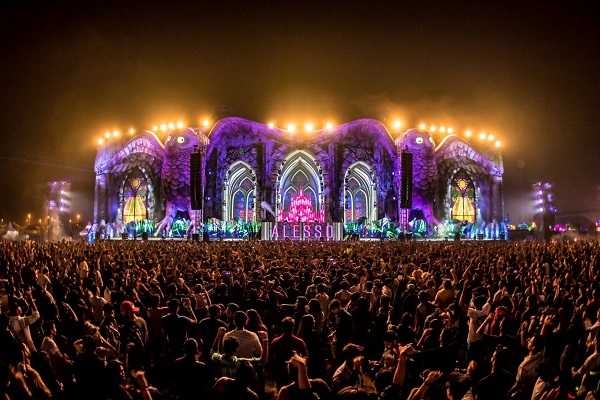 The Indian industry has developed to a full fledged lucrative industry with organizers and promoters hitting their numbers and targets with ease. The fans have doubled over the years and international artists have managed to sell out shows and reach out to a large fan base. However with the growing international artist fan base, Indian artists, barring a few, haven't yet managed to break into the elite league as performers or even consolidate big releases on labels, thus denying them a deserved fan following. There is an abundance in talent, however raw, that needs to be nurtured and more importantly encouraged. Every superstar DJ once began his/her career with humble beginnings and rose up the ranks with the mentor-ship and support which is instrumental in shaping their careers.
It is important to consider that social media traction and marketability make up for a portion of the artist's success, though, it is fan support that ultimately delivers success. We have a thriving underground scene, with some stellar productions hitting digital stores and making the noise internationally as well.
While it is common knowledge that most of the upper tier artists enjoy the perks and benefits of fame with the help of Internet support thanks to portals related to streaming, record sales and merchandise, it is the initial support from friends and family members that ultimately sets artists on their way to reach their goals and realize their musical dreams.
Supporting the artists can be done in multiple ways. But there's no bigger satisfaction than supporting the artists by attending their shows and supporting their music. There's a plethora of amazing Indian artists but we tend to sleep on them because of our tendency to only look at the international scene. Trust us when we say, support the local scene. They appreciate your support because they know how important it is to have that initial push, that boost they need in order to strive to pursue their dreams. Dig the local scene, pick the ones you like and start attending their shows. There's something in it for you too – you get to experience very good music they dish out and the artists feel motivated and are encouraged to do better.
While you mull over this and think of how you can make a difference, below are some of our favourite tracks by upcoming artists in the Indian dance music scene. 🙂
SHIVV – 3 SECONDS
Aneesh Chengappa – Quirky
UKato & Kenway – Sublime
Makasi & Aztec – Robot Error
Heuse & Zeus x Crona – Pill (feat. Emma Sameth)
The Dirty Code & Skyknock – Find Me Again (feat. Bettina)
MKSHFT – Silsila SHFTD
Ysquar3 & OAFA – TAPAS
Darth Legion – RigVeda (Dhwani 2k16 Anthem)
Varun Marwah feat. Mella – Way To Nowhere
First Sight & Kiran M – Satia
Karan Kanchan – Toxic Tokyo
Kumail – From you to blue
Seven & Seven – Argus
Tritan – Far Away
21 year old Dance music artist with a proximity to behind the scenes action.
Latest posts by Varun Marwah (see all)