Austrian duo Reinhard Rietsch and Markus Wagner, otherwise known as Camo & Krooked are arguably the one of the hottest duos in Europe.
They have created a fearsome reputation for their immaculate production skills. Both Reinhard and Markus were active musicians since 2002 before teaming up as duo in 2007. The duo released released their first singles in 2008 and were soon hailed as one of the biggest drum & bass talents in Europe.
The Viennese pair have created a whirl of dance-floor anthems in recent times. On Hospital Records they have released soulful tracks like massive hit single 'Turn Up The Music' to the raw power of smashers like "Climax".
They have also been in demand on a remix tip; their remix of John B' 'Numbers' is a good example that they can always be relied upon to hit the right buttons.
After teaming up in 2007, the duo have racked up releases on some of the biggest labels such Breakbeat Kaos, Audio Porn, Viper Recordings, Beta Recordings, Renegade Hardware and Hospital Records.
For a back catalogue spanning over 10 years, it all began in 2010 for the Austrian duo. After signing to Hospital Records in 2010, the duo released 'Cross The Line'.
The album was mix of vocal-led beauties to filthy tear-out monsters, which delved into dubstep, drumstep, electro-house and everything in between. The album featured collaborations with some of the UKs finest vocalists and producers, including Bristol based TC, trance vocalist Shaz Sparks, drum & bass diva Jenna G, Viper Recordings boss Futurebound, soulful singer Ayah Marar and Skittles.
The album was a universal success and the duo won three awards in the Drum & Bass Arena Awards 2011 for "Best Producer", "Best Video" and "Best Album". 'Cross The Line' featured some brain melters such as Hot Pursuit, Breezeblock and the monster Portal. These tunes have been massive mainstays in DJ sets all across Europe.
Camo & Krooked also have a live show under their belt. It is a multi-sensory show, featuring the pair perched inside an LED-lit cage using MIDI-controllers to rearrange and modify their tunes and trigger visuals, with album vocalists. The pair toured with the live show throughout the rest of 2011.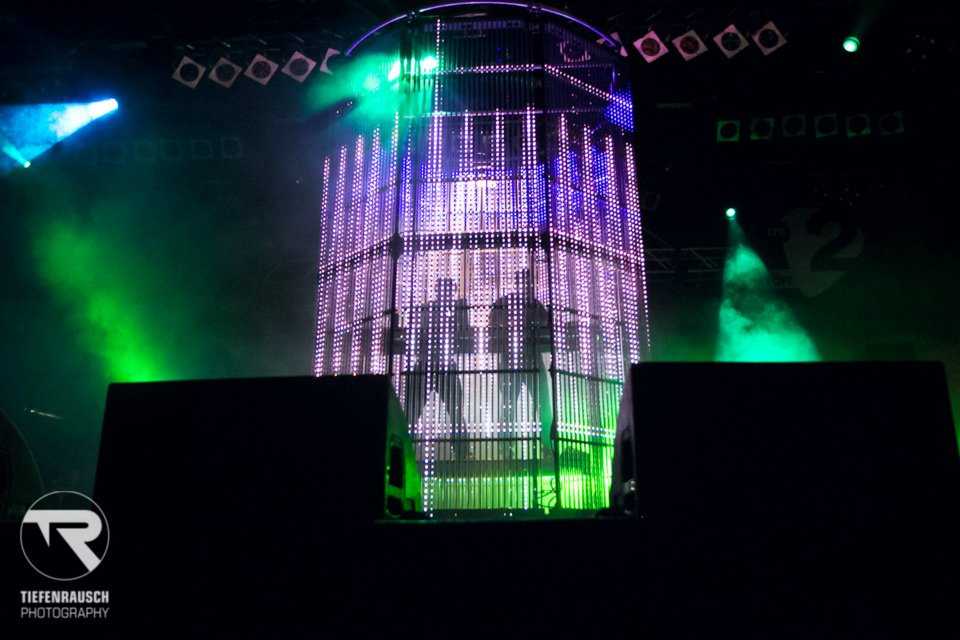 After the groundbreaking success with 'Cross The Line' came 'Between The Lines', an immense fourteen-track remix album which took Cross The Line to a whole new level.
Featuring some of the heavy hitters in the European bass spectrum such BCee, InsideInfo, Submorphics, Metrik, Mind Vortex, Smooth, Sub Zero, Fred V & Grafix, Funtcase touched on a range of different sounds and styles for the ultimate remix package.
With the release of their third studio album, Zeitgeist, in 2013, Camo & Krooked made their debut in the Austrian album charts, coming in at number 22. The duo became well-known for their patented "anti-drop" style which was used in Zeitgeist. On the release of 'Zeitgeist' Camo & Krooked toured extensively, playing to full capacity clubs across Europe, Australia and America. This included a sold out tour of Austria with their brand new Zeitgeist production show.
Camo & Krooked profile grew as as they performed all over the world, released a slew of singles, and turned in numerous remixes for everyone from Metronomy to Lana Del Rey.
Camo & Krooked have also featured on the prestigious Essential Mix by Pete Tong.
The Essential mix is an example of the duo's diverse abilities and strengths. The mix covers 100 tracks. YES, 100 TRACKS covering a wide range of music which includes lots of unreleased material from 'Mosaik' and includes tunes by DJ Koze, Moderat, Mura Masa, Calibre, Spectrasoul, Calyx & Teebee and many more.
The duo kept teasing us with the news of a new album until the end of 2016 and their new album is finally out. 'Mosaik' Camo & Krooked have officially announced their fourth album: 'Mosaik', which is out on pioneering drum & bass imprint RAM/BMG and C&K's new founded imprint 'Mosaik Musik.'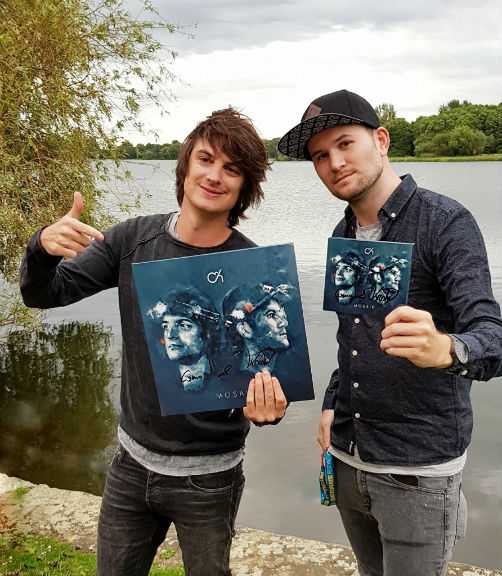 'Mosaik' is a musical montage consisting of Camo & Krooked's deepest influences and ambition. The album is a journey even further into the electronic music unknown and a picture they've ever created before..

Drum & Bass enthusiast. Exit Records and Alix Perez Fanboy.

Latest posts by Sagar Deshmukh (see all)