First they woke your mind… now Start To Feel! From Cosmic Gate's very first drumbeat through to 'Start to Feel' – their new convention-challenging long-player – they've proved to be the perfect alliance of musical minds.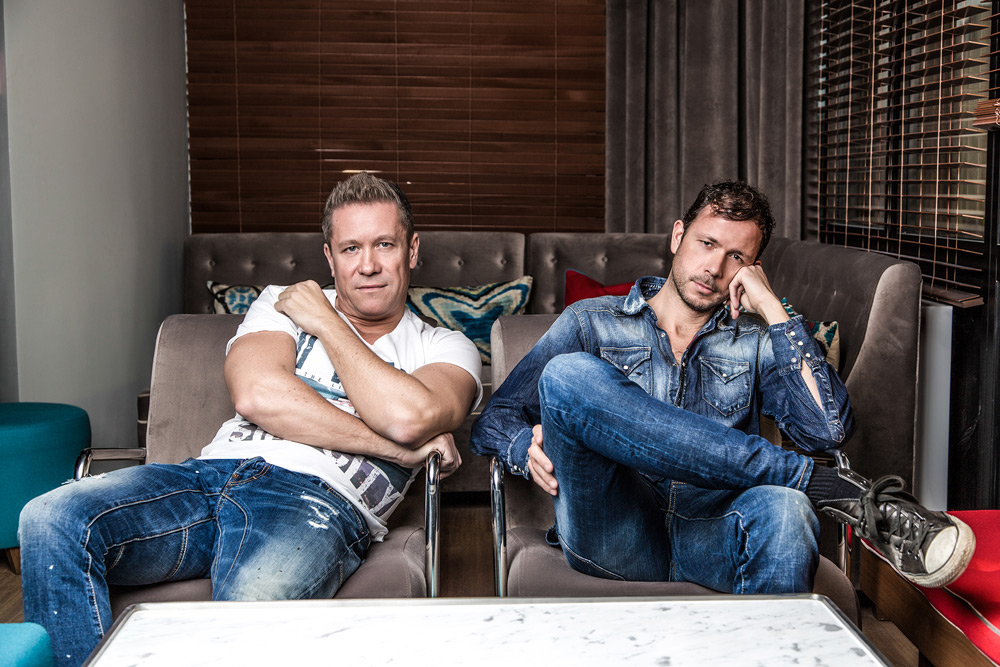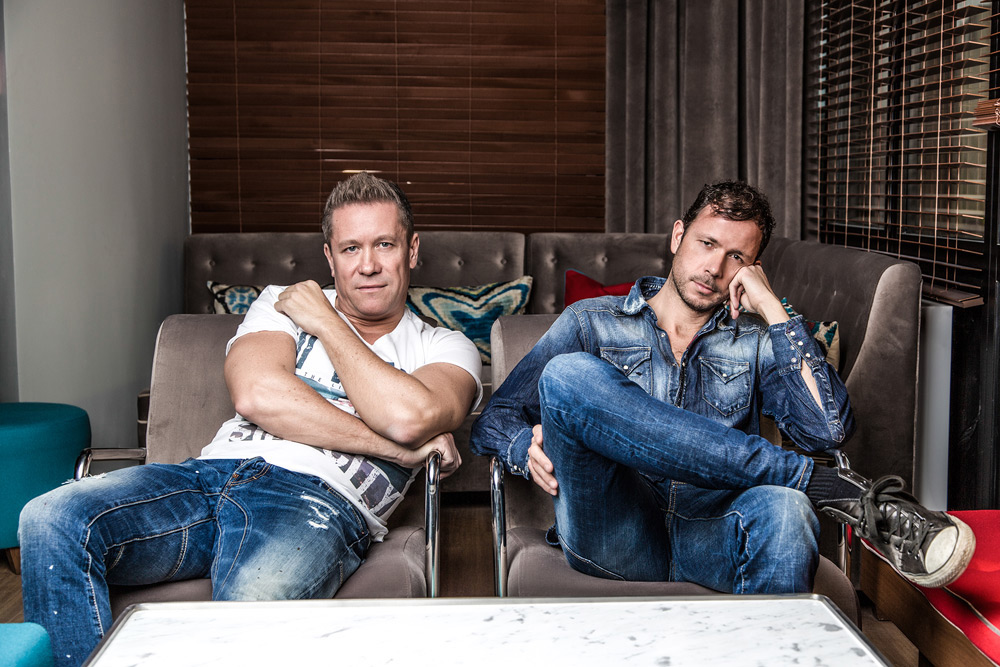 Cosmic Gate have hit the bullseye with this beauty of an album. A lot of things have been done right, starting with the album title – Start To Feel is an album with a very high 'feel' quotient. The message is simple – Trance must not only be heard, it must also be felt.
We hooked up with Cosmic Gate to discuss the making of the album, the challenges of producing an album in today's dance music industry and plenty more! Find out what they had to say. :)
T.H.E – Congratulations Guys! After much anticipation, your sixth studio album, "Start To Feel" has finally been released! How was the buzz in the lead up to the release date?
Cosmic Gate – Thank you very much guys. To be very honest, we couldn't wait till the release finally happened, the promo felt like taking forever! now wit the album being released for a week,
reaching several amazing itunes chart positions even, we are beyond happy the reception from our fans is so great and we do get such an overwhelming feedback from most ends, this means a lot to us!
T.H.E – How was your experience of working with so many talented artists like Orjan Nilsen, Emma Hewitt, Jonathan Mendelsohn, Eric Lumiere, Alexander Popov etc?
Cosmic Gate – we have been working with some of these mentioned guys here before already, and to make a long story short, they are not on the album without a reason. every single of our cooperation partners
in our eyes is an outstanding talent that we are more than happy and pleased about to help us make start to feel what it is! we could not have done it alone without their mazing talent and input, believe us, you do not want to hear us sing for sure, lol :)
T.H.E – This is your 6th studio album. By looking at today's dance music industry scenario and how fast artists are expected to release tracks, do you think there is still room for producers to make albums?
Cosmic Gate – we absolutely do think and believe so, otherwise we would not have produced another album. We do not necessarily want to be compared with artists that throw out an instrumental track every few weeks, that often do use ghost writers on top. our music is simply different, maybe takes more time to write and hopefully is a bit more meaningful. an album in general on top gives us the options to produce a wider variety of styles, we can simply express our musical skills and tastes better. with "just" doing single after single, it will most likely have its result in producing mainly pure club tracks in the end, that focus on the drop. not that we do not like some of these tunes too, but we do not want to get reduced just to this style, as good as it works in clubs these days…We want to write music with hopefully a longer life span, music that you want to listen to in years still, try to be more meaningful than these tracks out that feel a bit short term thinking to us, that as said sure rock the clubs at the moment, but most likely will not be standing for the best part of dance music history for sure…
T.H.E – The album covers a lot of sounds. from melodic, to the more accessible 'Falling Back" to the darker sounding 'Yai' and 'Tormenta', and the made for festival tracks like 'Crushed' and 'So Get Up'. Is this something that took place as a result of working with so many talented and varied artists? Or is it something, that defines "Start To Feel" and was always an agenda for you Guys?
Cosmic Gate – If you listen to our albums, or even our singles, we sure have our Cosmic Gate handwriting, but the sound is actually never the same. Exploration of space and Fire Wire were produced in a short period of time to each other, but are two total different kind of tracks, so we been liking variety in our sounds and styles actually from the beginning on. Specially on an album we find it important, we find albums kinda boring that sound pretty much the same from one track to the other. of course the amazing talent we have been working with on start to feel helped us even reach a wider range of styles sounds, but in the end working with all these guys we still always followed a certain kind of path, fitting the start to feel idea of the album and help to compose a hopefully great journey for the listener.
T.H.E – What is the message that you want to give to your fans through "Start To Feel"?
Cosmic Gate – actually, for us start to feel is not just a name, it is program for the album. start to feel is a lot about emotions and feelings, we want people to not kept cold listening to our music, we want them to sing, dance, really dive into it deeper, hopefully emotionally get touched by the music. we try to write music that lasts, gets closer to the listener, music that works in clubs of course, but is not only made to go into a club and simply rage to, we want our music to work in different kind of environments, we hope we reached these goals…
T.H.E – Finally, we know its difficult, but which would be your 5 favourite tracks from the album? Also, is there a chance of India being a part of the "Start To Feel" tour anytime in the future?
Cosmic Gate – we prefer the listener to make his or her own picks honestly, music is a very personal thing and tastes are simply different. we would love you guys though to maybe tweet us your top 5, and we do something like a Indian start to feel top 5 charts, is that ok? for the tour, there is nothing definite planned yet, but we sure come to India to introduce start to feel, we keep you guys posted on news!
T.H.E – Thank you Guys for taking out the time for the interview! It's been an absolute pleasure to have had the chance to listen to the album, review it plus have the opportunity to learn more about the album from you Guys! Wish you all the best in your future endeavours. :)
Cosmic Gate – Thank you so much, we appreciate it, see you guys in India hopefully soon!
The album is available on iTunes. You can purchase it here.
Let us know what you think of this interview by leaving your comments in the comments' section below! :)