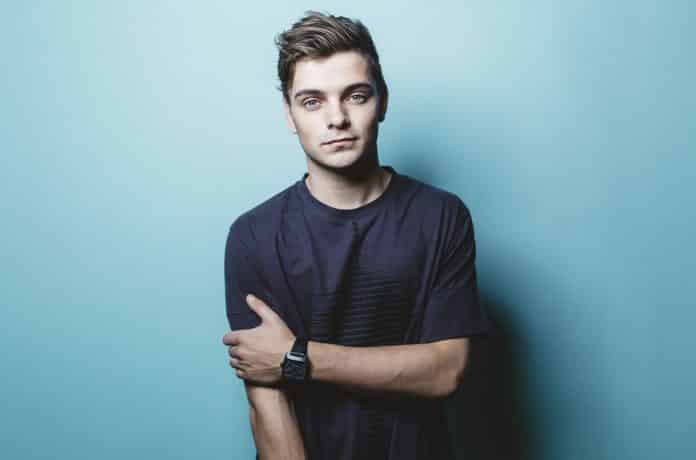 Superstar DJ/Producer Martin Garrix is a story of huge success.
He has been the talk of the town for many years and there is no virtual way to stop him from being the star. He has released some absolute gems whilst touring across the world and a good amount of them were collaborations with some of the greatest artists.
We decided to make a list of ten such collaborations that Martin Garrix took part in and sticking to our long followed tradition, we won't be ranking them.
Sander van Doorn, Martin Garrix, DVBBS – Gold Skies (ft. Aleesia)
Released in 2014, this Martin Garrix collaboration with Sander Van Doorn and DVBBS was a big-time summer hit and received support from the likes of Hardwell, Nicky Romero, Dimitri Vegas and Like Mike, Quintino and many more. This progressive house festival banger definitely stands as one of the all-time favourites of mainstream dance music.
Martin Garrix & Julian Jordan – Glitch
Martin Garrix joined forces with his longtime friend Julian Jordan to make this absolute electro beast. Many might even know it from a whole season of the Martin Garrix Show. Both Martin and Julian studied in Herman Brood Academy.
Martin Garrix & Florian Picasso – Make Up Your Mind
Martin reached his peak experimental potential with his Florian Picasso collaboration. Laced with the famed "Twisted House" sounds, "Make Up Your Mind" makes a great club banger.
Afrojack & Martin Garrix – Turn Up the Speakers
Early Martin Garrix was all about the fat bass and big room sound and at those times, Afrojack was his perfect match. This big room record is still played by both the artists in all their sets.
Martin Garrix & Bebe Rexha – In The Name of Love
Released in 2016, this Martin Garrix pop collaboration surely turned a lot of heads. Martin also performed the record on Jimmy Fallon show. The record brandishes a future bass sound which was popular back then.
Martin Garrix & Dua Lipa – Scared to Be Lonely
Martin had a lot of radio-friendly releases throughout his career, and nothing tops his Dua Lipa collaboration. This chart-topper was also performed by the collaborators at Tomorrowland, at the STMPD stage.
David Guetta, Martin Garrix & Brooks – Like I Do
Martin Garrix, David Guetta and Brooks joined forces to make a bass monster and the result was "Like I Do". The record enjoys a place in all their sets regularly and is massively supported by many others.
Martin Garrix, Matisse & Sadko feat. Michel Zitron – Hold On
Martin Garrix had six collaborations with Matisse and Sadko all along with his career and their freshly released track "Hold On" is a perfect representation of their journey so far. Most of their collaborations concentrated on the anthemic feeling which is perfectly represented through Michel Zitron's luscious vocals in this very piece of music.
Martin Garrix & Tiësto – The Only Way Is Up
Martin Garrix also collaborated with his inspiration, DJ Tiësto, for an electro sounding track. With cheerful vocal chops and super heavy electro sounds, this track screams summer festival. Once again, this track enjoys a regular spot in both of their sets.
Dimitri Vegas, Martin Garrix, Like Mike – Tremor
Martin's collaboration with the DVLM duo is one of the biggest in his career. Back in 2014, Big room was all the rage. It was simpler times. All people cared about was massive sounds, heavy bass and solid sing-alongs. "Tremor" delivers just that.
This ends our shortlist and just like most lists, it is slightly biased.
We are mortals after all and for the very reason, we love to hear your list of favourite Martin Garrix Collaborations. Let us know in the comment section. Stay safe, Stay tuned.
Latest posts by Mmkrishna Cherla
(see all)