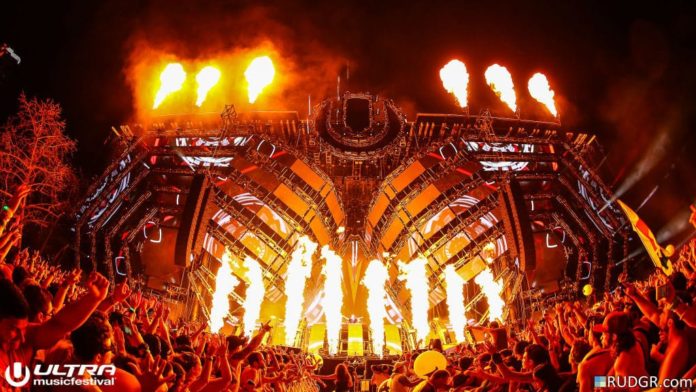 Road To Ultra India is all set to take place in less than 48 hours. We bet you didn't know these facts about the iconic Ultra Music Festival. Try to answer the questions below?
Road to Ultra India is all set to be one of the biggest events held in India during 2017. In celebration of the India debut of Ultra Music Festival here are some of the facts that we be you didn't know about the festival. Let's see how well you know your favourite music festival.

Who are the pioneers/master minds behind this festival?
Ultra Music Festival was founded by two local Miami music lovers and business partners, Russell Faibisch and Alex Omes.

How did Ultra Music Festival get its name?
You must be guessing something related to electronic music. But no, it is named after the 1997 Depeche Mode album, Ultra.
When was the first Ultra Music Festival held and who performed at the debut edition?
Ultra Music Festival started as a South Beach-based one day festival in 1999 with performances by Rabbit in the Moon and DJ Baby Anne.

When did Ultra Music Festival Miami become a 3-day festival?
Ultra Music Festival did not become a three-day festival until 2011. Ultra Music Festival's expansion in 2013 to two three-day weekends marked the first time ever for a major electronic dance music festival to do so anywhere in the world.
What is Ultra Music Festival's contribution to Miami's economy?
Ultra Music Festival supports 915 jobs and pumps $79 million into Miami-Dade's economy.
What are the honors/award that have been awarded to Ultra Music Festival?
Ultra Music Festival has won six consecutive years of "Best Music Event" by the International Dance Music Awards. In April 2016, DJ Mag named Ultra the world's top festival as the result of a reader survey.

Which DJ act made its American debut and had its final performance at Ultra Music Festival?
Ultra Music Festival hosted the first American performance by Swedish House Mafia and also hosted the final two performances.
How has ULTRA contributed to the environment?
ULTRA supports GREEN initiatives. Since its launch in 2007 their on-site recycling program has been able to recycle 6 tons of recyclables that were directed away from Miami's landfills.
How safe is it for the festival attendees?
There have been no confirmed deaths at Ultra Music Festival throughout its 19-year existence.
When was the first time Ultra Music Festival Miami broke the record for highest ticket sales for a single event in the city?
With estimated attendance over 70,000 in 2008, the festival set a new City of Miami record for number of tickets sold at a single event.

What is the global reach of ULTRA?
Ultra Worldwide is already the most international electronic music festival brand by far, but with the addition of the Road to Ultra concept, ULTRA truly raised the bar, the ULTRA brand will be present in at least TWENTY-THREE COUNTRIES across SIX CONTINENTS worldwide by the end of 2018.
How does it reach the fans who are not able to make it to the festivals?
The ULTRA brand has pioneered the live stream experience with 'ULTRA LIVE' (with over 650 million live stream and recorded set views from Ultra Music Festival Miami since 2013) and the audio broadcasting platform 'UMF RADIO' (syndicated to FM Radio in over 62 countries and reaching more than 22 million listeners weekly).
How many did you get right? Let us know below!
Tag your friends and challenge them to beat your score!
Road To ULTRA India announces set timings for Mumbai and Delhi editions
Latest posts by Ranjiv Asher
(see all)