Upcoming Trance Artists 2019
2018 wasn't the best year for Trance music on the whole. After a fabulous 2017, 2018 didn't really pick up for the genre on the whole.
The coming year, however, has started to look up. A lot of promising talent, new music and a lot more coming up in 2019. We list down 20 names, in no particular order, that we know for sure will make the mark this year.
Exis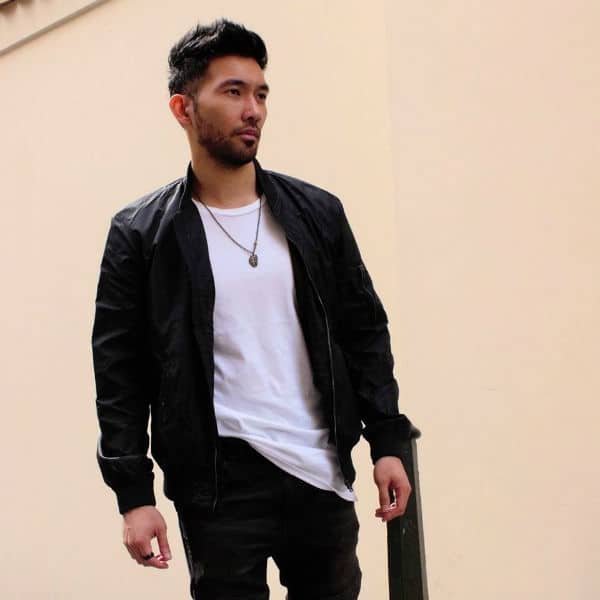 Exis is an Australian producer and DJ. Exis' style can be described as 'Big Room Trance' and more recently 'Big Room Psy', which is known for big sounds and huge drops. Recently, Exis has signed more tracks on Armada Music and without a doubt, holds great talent and promise that is worthy of looking out for in the future. Expect to see more of him very soon!
Arctic Moon
Arctic Moon is an electronic music project created by Tomasz Popielarski. In 2007 he decided that Trance was indeed his one true music love and it was then he focused on creating euphoric and uplifting Trance music encompassing elements of classical music, new age, chill out and even rock music. As the years progressed so has the quality of his music and indeed his international profile. His name is now synonymous with labels such as the massive "Armada Music" and indeed Aly & Fila's world famous "Future Sound of Egypt Recordings". The success of his productions led to him receiving a lot of requests from some of the Worlds top DJs for remixes.
Luminn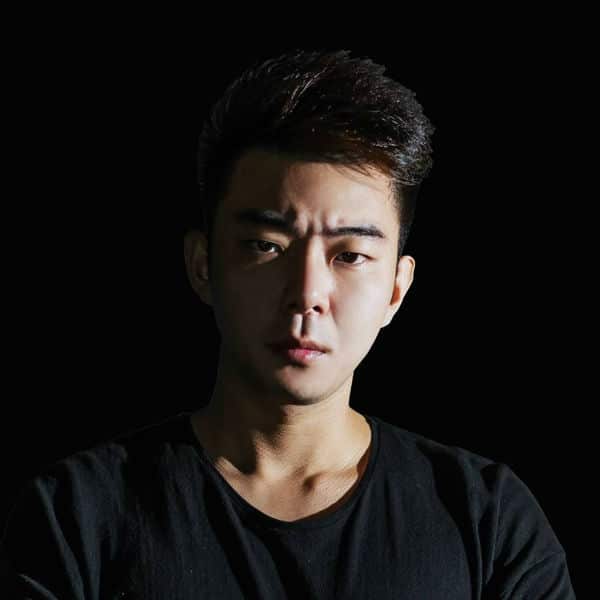 JunLiang Fan has in recent years firmly established himself as the frontrunner of trance music in China's electronic music landscape. He was the first and only Chinese trance artist to have performed both at China's premiere Transmission Festival, Ultra Music Festival and EDC, electrifying Chinese fans with a modern wave of trance and growing both his and the genre's music's fanbase even further. Deeply passionate and dedicated to the promotion of trance music, he represents the 'Trance Family China' brand as its brand ambassador. With trance at its core, LUMINN empowers and inspires emotions represented by a full spectrum of light. His music blends psychedelic Psy-Trance, Tech-Trance, and Uplifting Trance. Combined with the work of some of electronic music's best visual & production teams, fans are guaranteed an exhilarating live performance like no other.
Sagar Dawani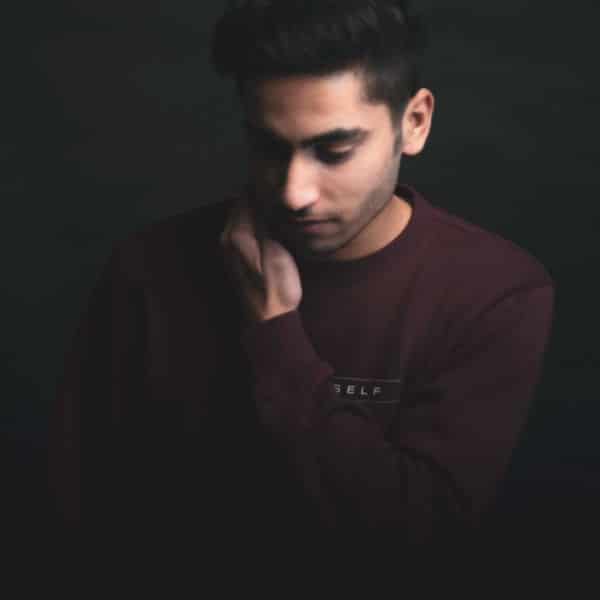 From a nation, culturally rich in music, Sagar Dawani found his inner peace in one of its emerging dimensions, trance. His desire to achieve excellence in different genres makes this young Indian producer promising for Indian electronic music scene. Hailing from a non-musical background, he was introduced to the music world through his friend, from where he took his steps in exploring the path to being a music producer. He has released his productions on various international labels such as Flashover Recordings and AVA Recordings. He has been supported by big names like Ferry Corsten, Markus Schulz, Solarstone, Airbase.
Jak Aggas
Jak Aggas stands testament to the wide range of emotion one can communicate through the medium of trance. Just as the English producer wears different faces in his personal life, his songs fuse the driving fervor of tech trance with euphoric, uplifting melodies. At its best, trance brings people together – and the music of Aggas appeals to fans on opposite ends of the spectrum by capturing the best of both worlds. Each gritty acid or stab is counterbalanced by atmospheric melody at the breakdown, effectively marrying the sophistication at one end of the spectrum with the unbridled emotion at the other. Needless to say, the future shows great promise for Jak Aggas. Don't let this emerging talent out of your sight as he has a wealth of unreleased music in store for the coming months.
Graham Bell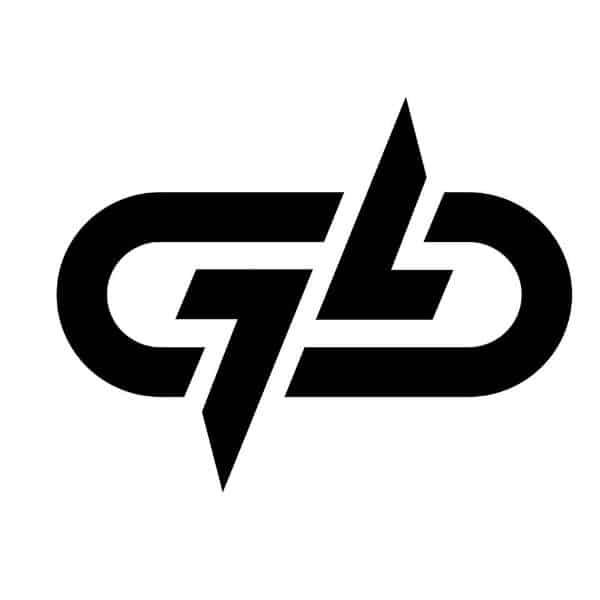 Graham Bell are newcomers to the big room trance scene, but you bet they've made their entrance spectacular. This might only be the third release in two years under their name, but you can be rest assured that quality beats quantity. With big tracks in their release list such as "Xplode". "The Night King" and a lot more, this is the year we see them grow massively.
Amir Hussain
Hailing from Bahrain, a country with no Electronic Music or Trance roots. Amir has fallen in love with electronic music back in 2007. By around end of 2007 & still in high school Amir had only just discovered Trance and was keenly interested in the genre. Over the last three years, Amir has stamped his mark onto the Trance scene with his productions that have been supported by massive names such as Armin van Buuren, Markus Schulz, Aly & Fila, Paul Oakenfold, Sean Tyas and many more. With plenty of high profile releases under his belt on labels like Armada, Black Hole Recordings and Monster Tunes. Remixing big hitters such as Bryan Kearney, Solarstone, John Askew and Dash Berlin, he shows no signs of stopping anytime soon.
Rinaly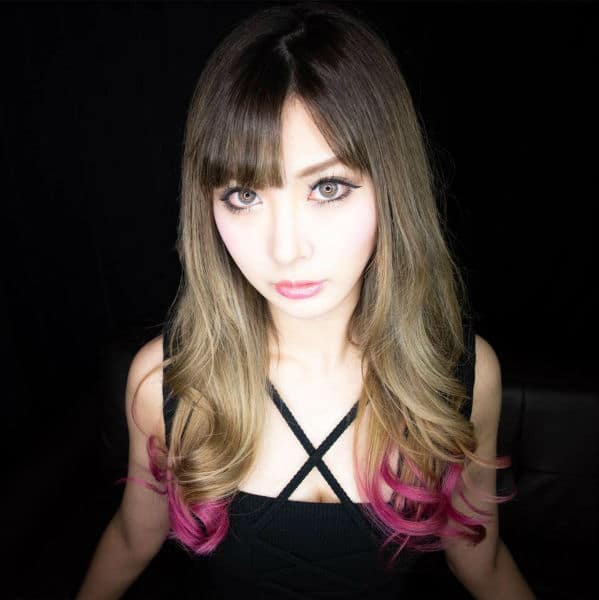 Born on August 23rd, 1993, Rinaly is a Japanese music producer and DJ since 2014. Mainly focusing on Uplifting Trance, but also experienced in mixing Progressive House and Psychedelic Trance. Using her natural music sensitivity to create a unique vibe in her music and mixes, she easily transmits her deep love for music to her audience, and instantly gathered a lot of support. Her success is not limited to Japan, as she is regularly invited to clubs and events worldwide. She recently overcame a stint of allegations for having her music ghost produced and emerged successful in proving that she is true to her music, AVA music prodigy, she is back with a bang and we can't wait to see what she rolls out this year!
Fatum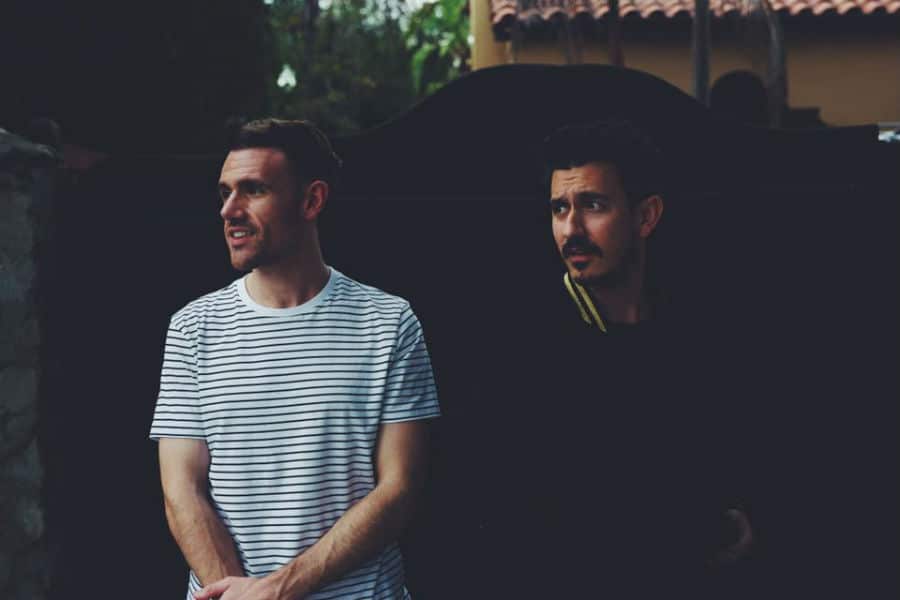 Fatum is a Grammy Nominated American dance group comprised of four musicians – Bill Hamel, Chad Newbold, Bruce Karlsson, and Daniel Davis. Fatum has been busy in the studio creating originals and remixes to follow up with their early success. With the success of their current releases, the arsenal of forthcoming collaborations and remixes for the beginning of 2016, the addition of their ever-growing podcast, and their extreme passion for music, Fatum has most certainly become one of the primary artists to keep an eye on for the not too distant future.
Jason Ross
Jason Ross is one of the true rising stars in dance music. His tracks have proven to be bona fide dance floor gold, blasting through sound systems at Madison Square Garden, the EDC Vegas Main Stage, and countless other venues. Above & Beyond and many others continue to see massive crowds surge with excitement whenever they drop a Jason Ross track. The balance of powerful emotion and electrifying energy created in his productions is proving to be a perfect yin and yang, earning him the "future face of trance" crown
Shugz
Shugz is a name that has appeared to come out of nowhere on the Trance scene. Combining youth, energy, electrifyingly impressive deck skills and notable production ability, it doesn't take long to realise why there is such a fuss around this exceptional talent. Shugz' DJ skills are arguably where his real talent lies. Relentless practice for years has led to an astounding array of deck wizardry, comparable to a very rare few in the scene. Often seen in sets using a 3rd deck, scratching, cutting & using layered effects, combining fast mixing and unexpected tune drops – Shugz is fast becoming a fan favourite.
Artento Divini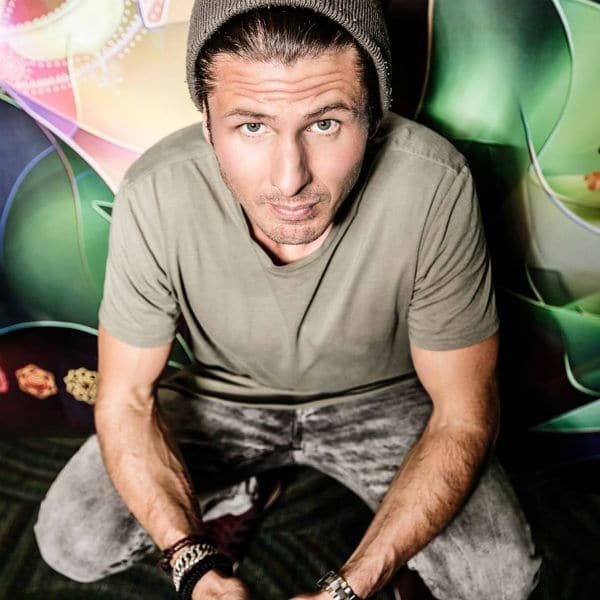 Holland-based Ard Schilderink, better known as Artento Divini is one who is taking the trance music world by storm. Experimenting with various styles of music, his sound slowly developed into the style Artento Divini showcases nowadays. Well versed with the fact that flawless DJ-ing and high profile producing go hand in hand to create a perfect synergy, Artento knows how to play his cards well. Easing his way slowly into the scene and taking over with a huge number of releases on multiple reputed labels along with kicking off his own brand "On Stage", there is nothing stopping this talented Dutchman, We can't wait to see what 2019 brings for him!
Dan Stone
Having been a veteran behind the decks for 20 years and producing his own music for more than a decade, UK talent Dan Stone has never seen his profile soar so high. Making his name on some of Trance's most renowned record labels such as Enhanced Music, Anjunabeats, and Armada, Dan now finds himself regularly releasing his brand of uplifting Trance on Future Sound of Egypt. Currently, when Dan isn't performing, he is putting his craft to good work in the studio, carefully choosing remixes for some of the world's most elite DJs and producers, as well as creating more original tracks for his loyal and ever-growing fan base.
Estiva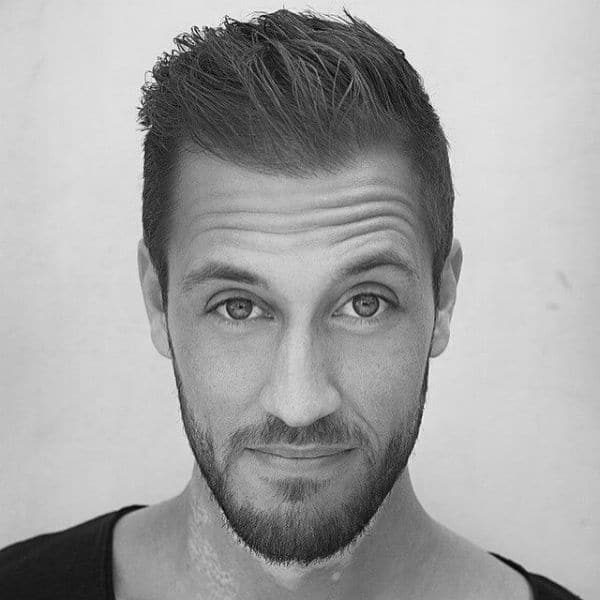 Steve Baan, better known as Estiva is a man who we have been vouching for years. He made it to our list last year and well and we can say for sure that 2019 is going to be his year as well! With cutting edge productions, massive collaborations and playing at some of the biggest festivals across the world, this man has left no stone unturned in getting recognized for the wonderful work he is doing, Steven is blessed with a great desire to follow his heart musically. It makes him a jack of many trades and it is clear his thoughts on music are ever evolving. Continuously feeling inspired by different elements in music makes him an expert in being able to melt different worlds together effortlessly in the studio as well as in clubs and on festival stages. Prove us right again and nail it this year as well, Steve!
Saad Ayub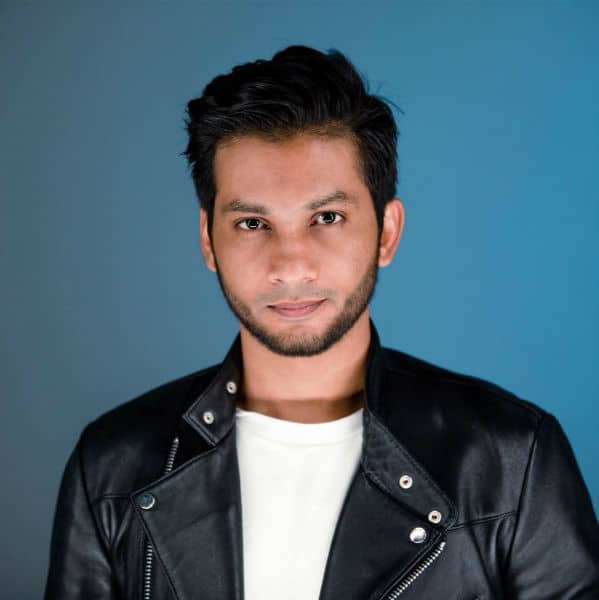 Saad Ayub is a Bangladeshi-born, Canadian Trance producer and DJ. His unique approach to blending trance, techno and 90s-dance inspired sounds has gained him attention around the world, and he has quickly positioned himself as Canada's trance ambassador. 2018 has been a breakout year for Saad, with over a dozen original releases, official remixes and collabs, support from "the big guys", and gigs in the US, Europe, and Canada. 2019 will just see him grow bigger in the circuit and we can't wait to see him grow.
RAM
Starting off his solo career in 2009, RAM immediately hit the jackpot with the most talked about track of that year "RAMsterdam". Supported by all the major trance DJ's it became the Tune of the Year on ASOT and it was pronounced "best track of the year" by Armin van Buuren. With continues support of all big DJs such as Armin van Buuren, Ferry Corsten, Markus Schulz, Paul van Dyk, Aly & Fila and many more and releasing on all big labels as WAO138 – FSOE – Black Hole and of course his own labels from Grotesque this year. RAM is on the rise with his unique RAM sound. With multiple releases, his own label showcase, his festival and his exclusive "Strictly RAM" nights, he has left no stone unturned and we can't wait to see what the new year has in store for him.
Liam Wilson
In the world of DJ's and Producer's today it takes a special kind of artist to really shine through, Liam Wilson is of this kind. Coming from the UK's home of Dance music, Manchester, he firmly established himself amongst not only Manchester's but the UK's freshest DJ's. Holding residencies at Goodgreef, Rong, Pure Trance and regularly playing up and down the country, Liam has earned the title as a very well respected DJ. Now Liam regularly features on lineups all across the globe and has been destroying dance floors. In this industry today there is an abundance of producers who now DJ but very few who are armed with the skill of working a crowd the old school way, keeping them gripped to every single track and connecting with them to create something special. Liam has played on the Trance circuit for the past 7 years it has only been recently that he has shined brighter as his cutting edge productions and remixes are appearing in every Trance artists set lists and radio shows, making Liam one of the tastemakers in trance music today. This is only the start for this exciting prodigy and we know for sure that 2019 has a lot to offer for him.
Marcus Santoro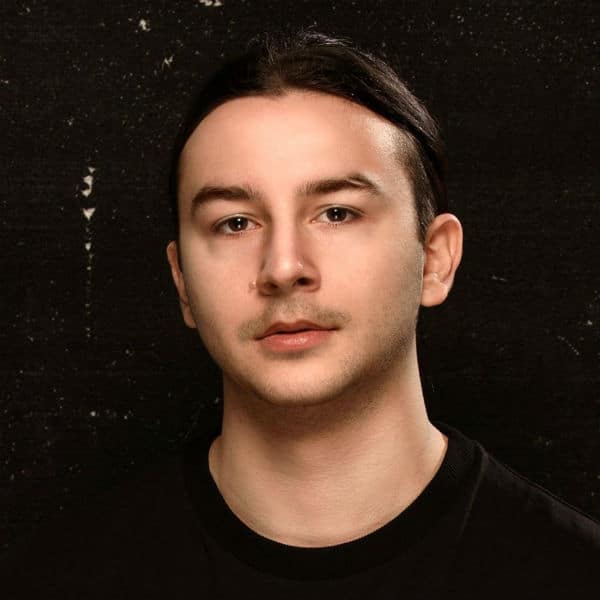 Having already picked up more than a dozen plays and invited as a guest on Above & Beyond's much loved 'Group Therapy' radio show and now a regular on Armin van Buuren's 'A State Of Trance', Melbourne's Marcus Santoro proves why he is becoming known as one of the fastest rising artists in today's Australian dance music scene. With undeniable groove, uplifting melodies and soothing atmospheres, he has truly laid down the law on musical enthusiasts and their playlists globally.
Avao
For the last two years, Avao has been busy making Electronic Dance Music together and have been trying to take the quality of their tracks to a higher level at every opportunity and have succeeded in making a mark for themselves. Inspired by artists like Armin van Buuren, Ferry Corsten and more great names, they put their effort and passion into creating their own sound. Combining their love for the uplifting and melodic elements of trance, and also the raw and progressiveness of house, their sound is characterized by a combination of these two styles of music, which has resulted in the growth of their own unique style that has been received very well by crowds overall. We can't wait to see what 2019 holds in store for them.
Asteroid
Even though a late bloomer in the realms of trance music, Matt is certainly no stranger to the golden years of 2000's hard trance with over 6 years experience producing in this genre and travelling internationally as a hard trance DJ. Asteroid continues to gain traction with rapid momentum and has been a regular feature on some of the world's finest Radio shows. With 2019 dates already locked in for International destinations and the U.K., it's safe to say that the future looks very bright for this aspiring new artist.
These are our picks when it comes to artists who will know will own 2019! Who in your opinion will nail it in 2019? Let us know in the comments below!
Latest posts by Shivani Murthy
(see all)