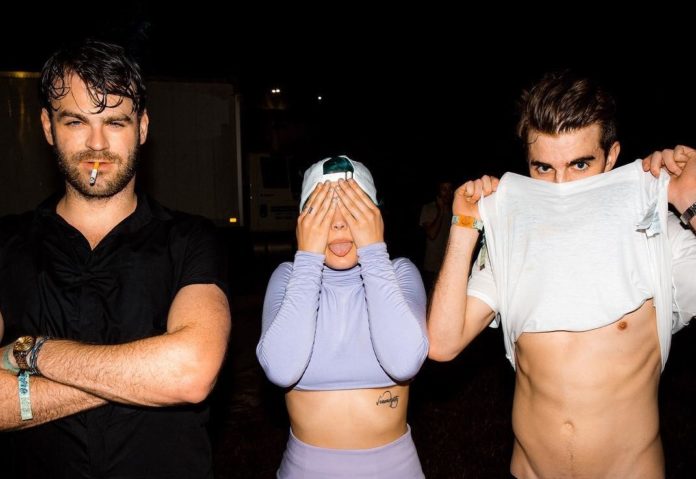 Since the start in 2002, The Chainsmokers (consisting of members Andrew Taggart & Alex Pall) have been on fire.
With a non stop touring schedule, chart topping song after song (like Kanye, Selfie, Erase, Don't let Me Down featuring Daya, Roses featuring Rozes, Split (Only U) with Tiësto, New York City, Until You Were Gone featuring Tritonal, "Inside Out" featuring Charlee & many more) the duo have consistently been on top of the global dance music scene for quite sometime now. Just when you think things can't get any better, they do!
Their brand new single, 'Closer' featuring Halsey (real name Ashley Nicolette Frangipane) is out now.
Here are 5 facts you might not know about the track!
1) This is not a love song
2) Shaun Frank and Louis the Child helped with the song during the Friendzone Tour!
3) 90% of this song was finished within the first 2 days
4) Drew had all his ex girls at syracuse in mind when he wrote this.
5) The tattoo's on the cover art were drawn by hand onto the bodies… if you look closer the hero tat on their arms combines them
So what do you think about 'Closer'? Don't forget to let us know in the comments' section below!
Header image courtesy – Your EDM