EXIT Festival in Serbia's second city of Novi Sad has become one of Europe's most famous festivals, with a reputation as an essential rite-of-passage weekender.
As it approaches its 20th birthday in 2020, the festival is still innovating and branching out – but it will never forget its initial ethos of freedom, social change and youth rebellion at the beginning of the millennium. With its multiple international awards and an endless stream of positive reviews, it would be all-too-easy to take EXIT for granted. But here are six reasons why it's a must on the annual festival calendar.
1. A force for social change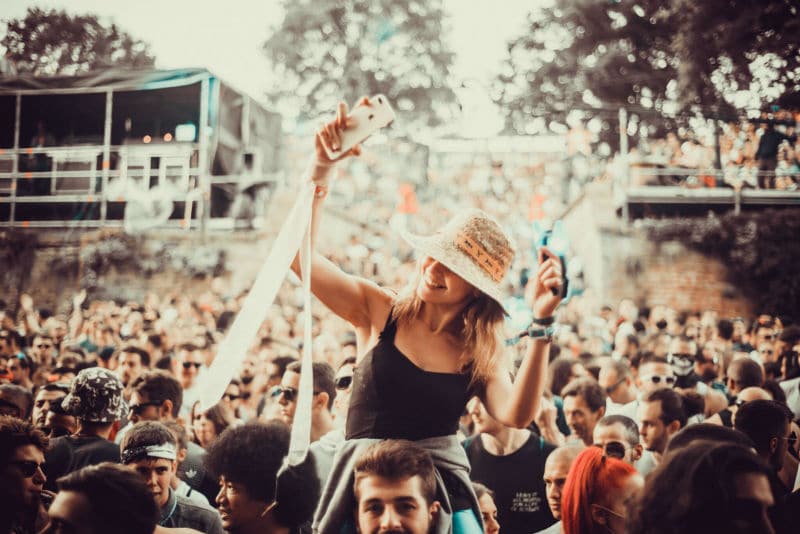 Not many modern festivals have a backstory beyond a commercial enterprise, but EXIT was formed in the spirit of genuine youth rebellion. The festival started as a 100-day student protest in 2000 against the Milosevic regime, with an idea to "Exit out of the madness" and a movement for freedom in Serbia and peace in the Balkans. The festival's mission statement was clear from the beginning – to achieve social change with music and foster openness with the rest of Europe and further afield. The growth of EXIT followed a long period of Serbian people feeling isolated from the rest of Europe, with young people especially embracing the change and pride in the city. Each year EXIT has a theme, such as 'Freedom', 'Summer of Love', or 2019's banner of 'Tribe', and this is laid out in the opening ceremony and promotional materials – adding to the vibe of unity and community.
2. The Stunning Location
Petrovaradin Fortress is simply Europe's greatest festival setting – the 18th-century citadel on a cliff overlooking the River Danube. The 'Gibraltar on the Danube' is visible for miles and looms large as you cross Varadin Bridge and through the archways and cobbled streets of Novi Sad Old Town leading up to a night at EXIT. Once inside you soon realise this is way beyond a session in a field. The vast site has ancient cobbled paths, grand courtyards, underground tunnels, grass verges metal staircases and moss-covered castle walls. At its highest point is the Clock Tower and its backward clock with reverse hands – lovingly nicknamed the 'Drunken Clock' by locals. It's also a perfect vantage point for a view of the city and the Danube below.
Petrovaradin Fortress is one of Serbia's most cherished landmarks and is protected by the state, so it's a nice touch that it's handed over to its citizens every year for a huge party. And don't forget the priceless bonus of the Serbian midsummer sunshine…
3. The whole city embraces EXIT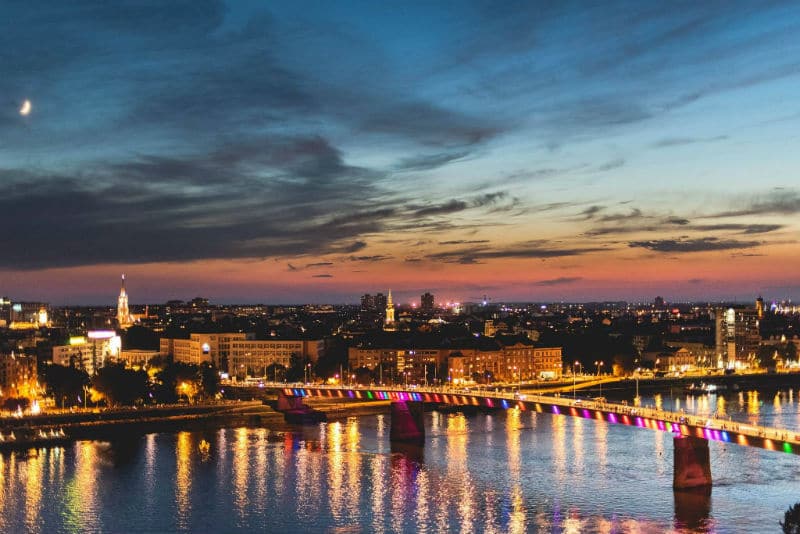 From the hundreds of official volunteers at the fortress, to the good-natured street vendors on Varadin Bridge selling beers from buckets of ice or barbecued corn on the cob, Novi Sad welcomes EXIT like a returning best mate every summer. The city's main squares and cobbled streets fly exit flags and banners, and many locals give up their apartments in prime spots, with reasonable deals available on local sites or through property companies. EXIT has had such a profound effect that the festival team ran the successful bid for Novi Sad to become the European City of Culture for 2021, as well as European Youth Capital in 2019.
Prepare to be stopped by many Serbians for a chat over the weekend – they're dying to find out where you're from and to thank you for visiting. It's all a huge contrast from UK city festivals that are stifled by volume restrictions, suspicious locals and finishing times of 11 pm – just as EXIT is starting to get warmed up.
4. The wildly diverse line ups
If you quickly scan the EXIT line-up every year you'll notice the massive names who've headlined, as well as top DJs and hyped acts, with Grace Jones, Liam Gallagher, The Killers, The Prodigy, Nick Cave & the Bad Seeds, Arcade Fire, Pet Shop Boys and New Order just a few of the names who've visited Petrovaradin over the years. But dig deeper and you'll find the most eclectic line-up of any festival in Europe, ranging from indie-rock and pop to techno, hip-hop, reggae, disco, folk and loads more, and if you're brave enough, the heaviest metal on the planet at the infamous Explosive Stage. There are over 20 stages, not including random DJ sets and gigs in pop-up bars, archways, and wooded areas. Certain areas even work as separate mini-festivals with boxed-off well-curated line-ups, such as No Sleep Novi Sad, which zones in on underground dance music. To go further down the rabbit hole you can even perform yourself at the Karaoke Stage.
5. The spectacular Dance Arena
Even though there is a specific Main Stage, the Dance Arena feels like the real jewel of EXIT, and the engine room that fuels the party till 8 am over the four days. Dance Arena is a rave for 20,000 in the Fortress moat which works as an enclosed amphitheater and its pulse can be felt throughout the whole site. It has a 60-meter speaker rig, spectacular 3D projection-mapped visuals, and platforms on glass verge to take it all in, and witness the spectacular sunrise over the Danube. Many DJs have said Dance Arena is the best festival stage in the world, and former acts have included Jeff Mills, Carl Cox, Richie Hawtin, Dave Clarke, and Nina Kraviz – who played an extra hour till 9 am last year and called it "one of the most special places on Earth".
6. Value for money
If you're a UK festival veteran you'll be allergic to overpriced tickets and food and drink costs that border on extortion rackets. But even though EXIT's production values are off the charts – from the sound systems to the lasers shows, fireworks and performers – it's by far the cheapest big league festival in Europe. Four-day festival passes are £99 at the minute – with 5 tickets for the price of 4 offer. A camping pass is only £27 on top of that, and you can stay for a week. If you don't fancy camping, local apartments are a fraction of the cost of Airbnb in many other big cities, and likewise if you're really treating yourself to a hotel. Once you take into account the cheap food and drink at the festival and around the city, and even the flights, you will most likely spend less than a full weekend at a UK festival.
If we managed to get you convinced, here's where you can know more about this year's lineup, and ticket information.