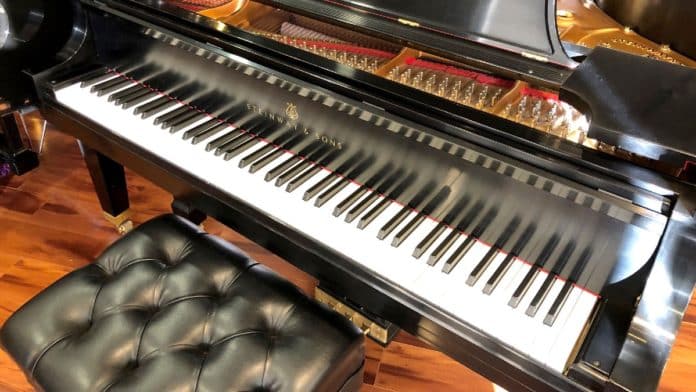 Are you considering buying a digital piano? Making such a significant decision takes a great deal of consideration.
It's usually a good idea to develop a checklist before making a purchase, listing down what you're looking for in terms of your wants and experience.
Is a full-featured digital piano required, or would a portable 61-key keyboard suffice? Will you utilize piano tones 99 percent of the time, or do you desire hundreds of instrument sounds? Are you searching for something small and portable or something that looks like an acoustic piano?
These are some things you should ask yourself before heading out and looking at different models. This article outlines the factors that will assist you in determining which digital piano is the most excellent fit for you. While this list isn't thorough, it should give you a good sense of things to think about while spending your hard-earned cash.
• User-Friendliness
All of the incredible features of a piano are useless if you don't know how to utilize them. Importantly, you must be able to access them while playing rapidly. So, consider the controls' placement, spacing, grouping, and labeling.
The location of connections you'll use frequently is another thing to think about. You'll want to make sure the headphone port is easy to find if you regularly swap between speakers and headphones. It should be visible or actively accessible, and the wire should be out of the way while plugged in. Also, if you'll be utilizing a USB memory device, make sure the USB port is easily accessible and not hidden behind the piano's back panel, which is impossible to reach if the piano is against a wall.
• Sound
It's essential to consider the sound of your future piano. Every piano has its personality, but you should only buy something that appeals to your ears from stores such as the San Diego piano store. This aspect of the procedure should not be completed on your first visit.
You should visit the piano showroom three or four times to acquire a true sense of how the instrument will sound in the future. If feasible, request that the dealer relocate the piano to a different spot in the room so that you may hear it in both an open and condensed environment.
The piano may sound different to you after you get there, especially if you have a small home. Consider how the room's flooring, ceilings, soundproofing, and other factors impact the instrument's sound.
Take a few seconds to get a smartphone or a portable microphone and videotape yourself playing each piano. You may listen to those recordings when you get home, and they can tell you a pretty different narrative from what you heard in the piano shop.
• Budget
In general, the more money you spend on an instrument, the better it will be. However, just because a piano is highly pricey does not guarantee that it will satisfy your requirements. A grand piano is a fantastic instrument, but it's not ideal for recording yourself performing pop tunes with different effects.
Keyboards are available for as little as $50-70. These keyboards are ideal for living in a nursery area to measure a child's interest.
Whatever piano you pick, the most important thing is to purchase an instrument that will inspire you to continue playing for a long time. Find an instrument from sites such as the San Diego piano store that you enjoy playing and that makes you happy.