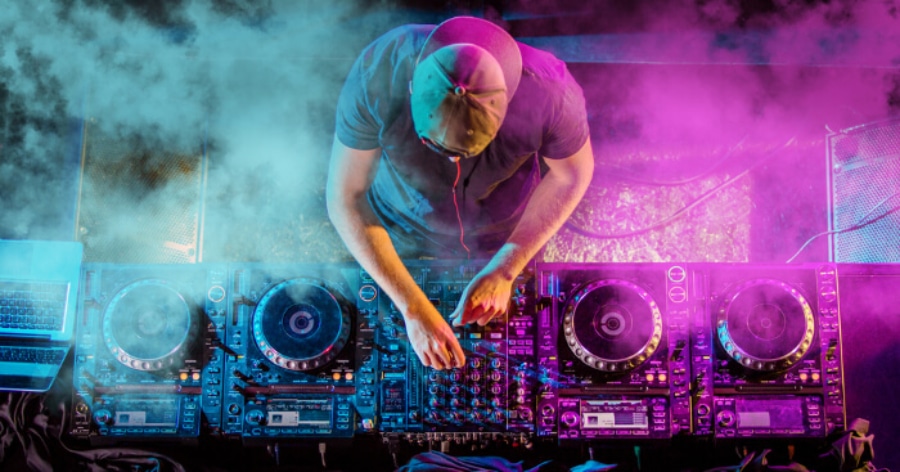 The EDM landscape is constantly evolving, and with each passing year, new talents emerge to captivate audiences with their infectious beats and exhilarating performances.
In 2023, several EDM DJs have risen to prominence, pushing boundaries and leaving an indelible mark on the genre. Let's delve into the world of these exceptional artists and explore why they are considered the best in the business.
Martin Garrix: Known for his infectious melodies and energetic performances, Martin Garrix has solidified his place as one of the top EDM DJs in the world. From his breakthrough hit "Animals" to his recent chart-topping collaborations, Garrix continues to dominate the scene with his innovative productions.
Armin van Buuren: A true legend in the EDM realm, Armin van Buuren has been captivating audiences for decades with his uplifting trance tracks and mesmerizing DJ sets. Known for his showmanship and dedication to his craft, van Buuren consistently delivers unforgettable experiences.
David Guetta: A pioneer in the EDM industry, David Guetta's influence cannot be overstated. With his blend of catchy hooks, infectious beats, and star-studded collaborations, Guetta has helped shape the sound of modern EDM and continues to pack dance floors around the world.
Calvin Harris: Renowned for his seamless fusion of EDM and pop, Calvin Harris has consistently dominated charts with his infectious tracks. From his early hits like "Feel So Close" to his recent collaborations with chart-topping artists, Harris's versatility and production prowess make him a force to be reckoned with.
Zedd: Known for his masterful production skills and melodic sensibilities, Zedd has carved a unique path in the EDM world. With hits like "Clarity" and "The Middle," his signature sound resonates with fans worldwide and showcases his ability to create anthems that transcend genres.
Alison Wonderland: With her mesmerizing blend of trap, future bass, and electronica, Alison Wonderland has captured the hearts of fans with her immersive performances and emotive tracks. Her distinct style and fearless approach to music have earned her a spot among the top EDM DJs of 2023.
Illenium: Blending melodic dubstep and future bass, Illenium has amassed a dedicated following with his emotionally-charged productions. With hits like "Takeaway" and "Good Things Fall Apart," he has become synonymous with heartfelt lyrics, soaring melodies, and captivating live performances.
Don Diablo: Renowned for his energetic stage presence and infectious beats, Don Diablo has made a significant impact on the EDM scene. With his unique blend of future house and electro-pop, Diablo continues to push boundaries and deliver high-energy sets that leave audiences craving more.
REZZ: Recognized for her dark and hypnotic sound, REZZ has become a dominant force in the world of EDM. Her unique fusion of techno and bass music, coupled with her signature visual aesthetics, has earned her a devoted following and solidified her position as a trailblazing female DJ.
Fisher: Known for his infectious track "Losing It" and his captivating stage presence, Fisher has quickly risen to prominence in the EDM world. With his energetic house beats and infectious grooves, he brings an irresistible energy to his performances that keep crowds moving.
Charlotte de Witte: A rising star in the techno scene, Charlotte de Witte has been making waves with her dark, brooding soundscapes and mesmerizing DJ sets. Her ability to build tension and create an immersive experience on the dance floor has earned her a reputation as one of the most promising techno artists of 2023.
Amelie Lens: Known for her driving techno beats and hypnotic melodies, Amelie Lens has gained global recognition for her infectious energy and impeccable DJ skills. Her sets are characterized by pulsating rhythms and a seamless blend of underground sounds, solidifying her position as a leading figure in the techno realm.
Eric Prydz: Renowned for his progressive house sound and epic live shows, Eric Prydz continues to captivate audiences with his immersive productions and larger-than-life performances. With hits like "Call On Me" and "Opus," Prydz has become an icon in the EDM world, blending euphoric melodies with mesmerizing visuals.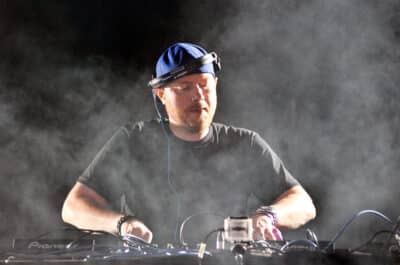 Nina Kraviz: Known for her enigmatic persona and eclectic sound, Nina Kraviz has been pushing boundaries in the underground electronic music scene. Her unique blend of techno, acid, and experimental sounds sets her apart, and her fearless approach to music has earned her critical acclaim and a dedicated following.
Adam Beyer: A veteran of the techno scene, Adam Beyer has been a driving force behind the genre's growth and evolution. With his label Drumcode and his powerful DJ sets, Beyer continues to push the boundaries of techno, delivering relentless beats and infectious grooves that keep dance floors pulsating.
Peggy Gou: With her infectious blend of house and disco, Peggy Gou has quickly risen to prominence as one of the most exciting DJs in the industry. Her infectious tracks, such as "Starry Night" and "It Makes You Forget (Itgehane)," showcase her unique musicality and ability to create uplifting vibes on the dance floor.
Tale of Us: Renowned for their atmospheric soundscapes and emotive techno, Tale of Us has carved a distinct niche in the electronic music landscape. Their ability to create a journey-like experience through their DJ sets and productions has earned them a loyal following and critical acclaim.
Solomun: Known for his deep, melodic house sound, Solomun has gained a cult following with his soulful productions and captivating DJ sets. His ability to infuse emotion into his music and create a connection with the audience has made him a beloved figure in the house and techno community.
Maceo Plex: With his blend of deep house and techno, Maceo Plex has established himself as a powerhouse in the underground scene. His intricate productions and skillful DJ sets transport listeners to a realm where pulsating basslines and ethereal melodies collide.
The Black Madonna: A champion of inclusivity and diversity in the industry, The Black Madonna has made a significant impact with her eclectic and soulful approach to DJing. Her sets are a journey through disco, house, and techno, filled with groove-laden beats and uplifting energy.
These talented DJs represent the cream of the crop in the EDM scene of 2023. Their exceptional skills, unique styles, and ability to connect with the audience have solidified their positions as some of the best in the business. Whether you're a dedicated EDM enthusiast or just dipping your toes into the genre, exploring the sounds of these remarkable artists is an experience that shouldn't be missed.
Conclusion:
As the EDM landscape continues to evolve, these DJs are at the forefront, shaping the genre and captivating audiences worldwide. From the infectious melodies of Martin Garrix to the mesmerizing techno journeys of Charlotte de Witte, each artist brings their own unique flavor.