Japan has always been a fascinating county. Besides its history and amazing food, the country is a tourist magnet and has a unique take on pop culture.
They have been faced with laws against dancing to electronic and pop songs. But, you will be surprised to learn about the Japanese music scene.
Dancing was banned in Japan around 70 years ago after World War II as the government began targeting dance halls in an effort to crack down prostitution. This law was called the Fueiho Law which means that venues had to apply for a dancing license to have their customers dancing. However, during the tail end of the 20th century, a lot of venues began turning a blind eye to this impossible law.
Fortunately, on June 23rd of 2016, Japan's party people and musical enthusiasts were able to party without fear as the anti-dance ban was lifted. This was a result of a campaign led by a world-famous Japanese musician Ryuichi Sakamoto who called for an abolition of the ban and gained a support of 150,000 signatures. It is also said that the ban was lifted due to the upcoming 2020 Olympics so that visitors can have as much fun during their stay. This makes it certain that Japan is finally catching up to the rest of the world and at a very fast pace.
While the ban has been lifted, there are some incredible facts about the Japanese music scene that you must know:
a) People in Japan still buy a lot of CDs. 85% of all music sales in Japan comes from CD purchases.
b) It is illegal to buy CDs under $25. If you think that the price is steep, you could rent a CD in Japan.
c) Dancing is now legal, which means you can dance at clubs after 12:00 p.m.
d) Tokyo which is Japan's capital has the best sound systems in the world. You could visit the VENT nightclub in Shibuya to witness the state of the art sound systems.
e) They have the largest pop group i.e. AKB48. 'AKB' stands for Akihabara and the band currently features a rotating cast of 130 members. Yes, this is true, and the icing on the cake is that they also have a café and theatre in Tokyo, named after themselves.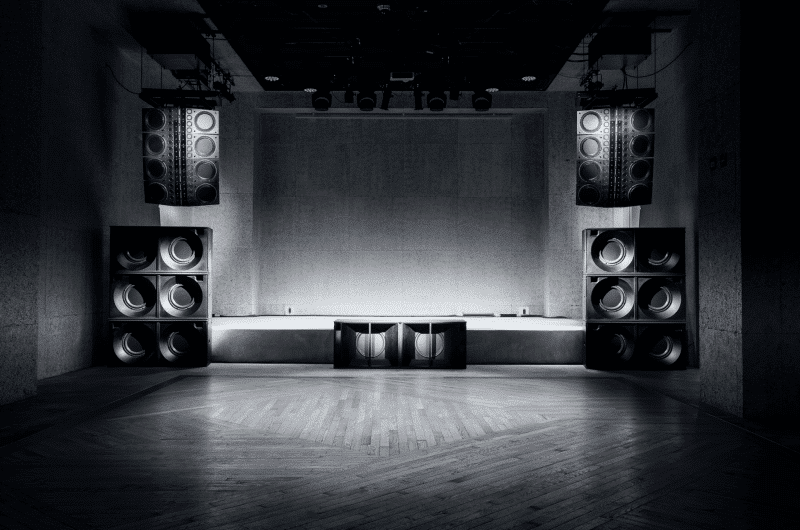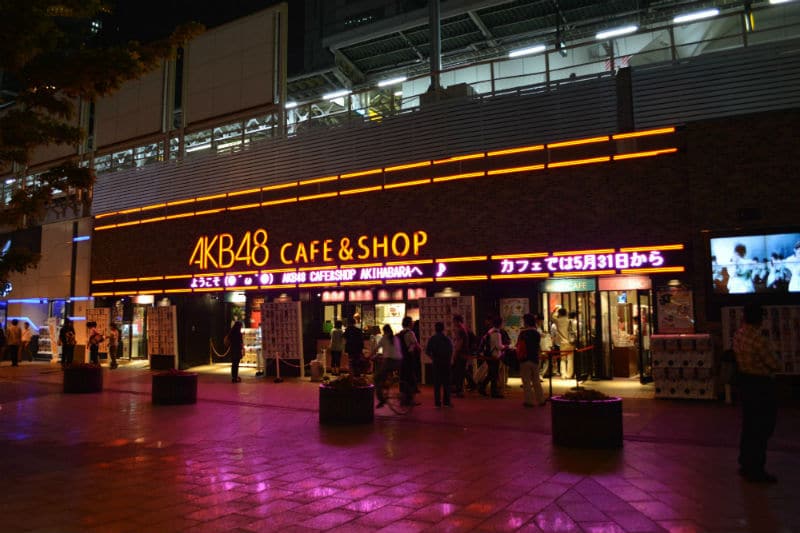 Now that you know all these incredible facts, let's deep dive into the current music scene in Japan and how it is thriving. Clubs are definitely coming back. There are daytime parties that are attracting the teenage crowd to come and enjoy all the EDM-leaning experiences.
YonYon who is a local promoter in Tokyo is making waves in Japan as a party starter, DJ, tour manager, and J-pop singer. She believes that EDM had already become popular in TOKYO around 2014 along with underground music alongside a growing fandom for indie music. She is also the founder and owner of Bridge which is responsible for bringing foreign and domestic artists to Japan and Korea and other Asian countries.
Something very intriguing about the Japanese live music and party scene according to her is that, Japanese customers do not dance. However, Japanese clubs are filled with tourists and foreigners living in Japan. She is very proud that the number of DJ's and musical artists is now increasing, but wishes that there was a more united community in Japan.
Apart from YonYon, there are artists and DJs like Ella Teresa and Yukibeb who are breathing new life into the Japanese music culture. Ella is a rapper and describes her sound as Kawai gang which in Japanese means cute gang. She believes that SoundCloud has opened doors for artists like her to make their mark in addition to other social media platforms.
DJ and organizer Yukibeb is focused on spreading good music in Tokyo and all of Japan as well. She says – 'I want Japanese people to realize there's a lot of music out there you can find on your own, not just what you're fed through the media.' The determination of these artists, DJ's and organizers, is definitely going to shape the culture of music in Japan positively.
There are also subsections of dance music picking up in Japan like Juke. DJ Fulltono says that ten years ago only 120 to 130 BPM house and techno tracks existed in clubs, however now tracks are moving to 160 BPM – an average speed for juke cut which was too fast for some people, but it has started to get some attention. Today people are finally recognizing 160-175 BPM as a standard speed for tracks, making Fulltono very happy. Artists like Gnyonpix, Paisley parks, and Boogie Mann are also focused on spreading Juke music across Japan with elements of funk.
We now know that, the club scene is coming back to Japan, Foreign and domestic artists are conducting events and Juke as a subsection of dance music is on the rise. So, let's take a look at the recent gigs that have taken place in Japan.
Located in Tokyo's massive Ultra Park, the three-day event, Ultra Japan held in September had artists like Armin Van Burren, Afrojack, Axwell Ingrosso, Nicky Romero, Steve Angello and Jonas Blue playing amongst the long list of artists. In addition to Ultra Europe, EDC Japan that made its debut in 2017 featured dance music sub-genres like techno, house, trap and more. Artists like Steve Aoki, Deadmau5, Above & Beyond, Martin Garrix, Don Diablo amongst many more played at EDC 2018. Well, EDC 2019 for Japan, has already dropped its trailer and music lovers are already excited.
While Japan is considered to be an isolated country, it is fascinating, how the music scene is picking up. Not only are they producing amazing DJ's, artists, organizers and sound systems, they are also a home to foreign artists and tourists. After the lift of the anti-dance ban, their events have only increased with an increase in the size of each event and increase in the number of world famous DJ's headlining.
Whether or not Japan becomes one of the strongest countries for dance music is yet to be seen, but should you be visiting Japan to enjoy their music scene? A most definite yes.
Are you going to visit Japan in 2019? Tell us below!
Latest posts by Paridhi Bhatiya
(see all)