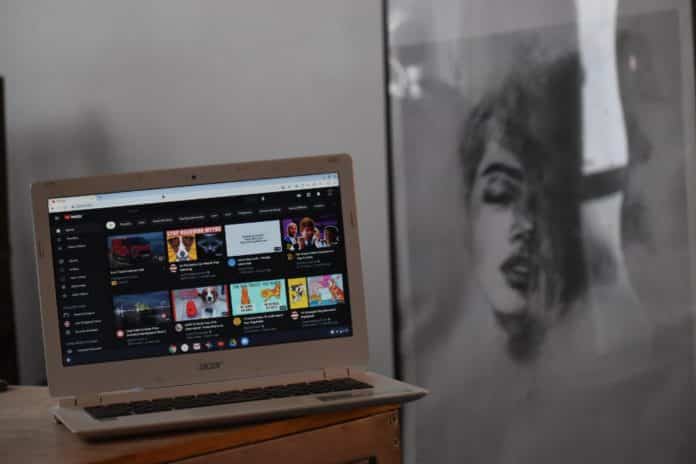 The popularity of EDM has skyrocketed in the last decade, especially among the young adult generation.
The genre has produced some of the biggest sensations in the pop music industry, constantly serving thrilling singles and albums with captivating beats and vocals.
Popular channels only seem to get more audience. But for those just starting out, getting an audience can be hard enough. Sometimes, you have to buy 200 YouTube views for cheap from reliable vendors to attract some attention and organically build your reach. That isn't the case for many of the popular EDMs.
If you're a music lover, there is a high chance you have vibed to an electronic or dance track. The electronic instrument and synthesizers that create repetitive, pulsing sounds make this distinct and popular on the dance floor. Below are a few things to know about EDM music and the top dance track videos on YouTube.
What is EDM?
EDM, or Electronic Dance Music, is a genre characterized by its heavy use of electronic instruments and synthesizers and its focus on dance-floor friendly rhythms. Hence, it is often used in nightclubs and festivals and featured in movies and television shows.
This genre originated in the early 1980s in Europe and has seen a massive surge in popularity in recent years, with festivals such as Tomorrowland and Electric Daisy Carnival drawing hundreds of thousands of fans. The genre has also spawned numerous sub-genres, each with its unique sound.
The most popular EDM sub-genres are:
Trance is characterized by its heavy use of synthesizers and its melodic sound.
Dubstep is known for its deep basslines and chaotic percussion.
House is typically upbeat and melodic. Its beats are designed for dancing
Trap is characterized by its heavy bass and 808 drums, often combined with ambient synth pads and sound effects to create a dark, atmospheric sound.
Techno is generally characterized by a repetitive 4/4 beat and strong bass lines. It is faster than most other forms of EDM.
Top 5 Most Viewed EDM on YouTube
Electronic dance tracks have been around since the early 80s, with techno and house being two of the genre's earliest forms. However, EDM has gained mainstream popularity in recent years, with numerous DJs and producers topping the charts and selling out arenas worldwide. These songs continue to get promotions and attract new audiences to their channel.
Here are five of the most viewed EDM tracks on YouTube
Gangnam Style | Psy | 4.4 Billion Views
Gangnam Style is a single recorded by South Korean rapper Psy. The song was released on July 15, 2012, as part of his album titled Psy 6 (Six Rules). The song was a worldwide hit, earning over one billion watchers on YouTube by December.
With over 4.4 Billion watchers on YouTube, it is one of the most-watched videos ever and certainly one of K-pop's most successful releases.
Recognitions
Winner of the best music video 2012 for MTV Europe Music Awards
2021 song of the year, by Melon Music Awards and Mnet Asian Music Award.
2013, Grand Prize in Digital Releasing awarded at the Golden Disk Awards.
2013 Billboard Music Awards winner for Top Streaming Song video category.
World's Music Awards 2014 winner of World's Best Song category.
Faded | Alan Walker | 3.2 Billion Views
The top-viewed Electronic Dance Music video, Faded, comes from producer and DJ Alan Walker. Faded gained over 100 million watchers in its first week after its release in 2015. Currently, it has over 3.2 billion YouTube watchers as of May 2022 and about 1.5 billion streams on Spotify.
This song is about a breakup where you are sorry for everything that has happened in that relationship because you did care about that person, but things just didn't work out so well between you both.
Recognitions
2016 winner of The Cannes Lions Awards.
2016 winner of Eska Music Prize for best international hits.
2016 winner Spellemànnprisen's Song of the year
Nominee for British Single of the Year, 2016.
2017, Best Western Single of the Year at the KKBox Music Awards.
Lean on | Major Lazer ft. DJ Snake and MØ | 3.2 Billion Views
Lean On has become a global sensation with over 3.2 billion watchers on YouTube as of May 2022. The song was also nominated for Best Dance Recording at the 58th Annual Grammys but lost to another single by Skrillex titled Where Are You Now.
Lean On was produced by Major Lazer and DJ Snake, featuring MØ on vocals. The video shows three artists dancing in an abandoned warehouse with two backup dancers and some CGI effects. The song ranks among the best-selling singles of all time, grossing over 13.1 million sales.
Closer | The Chainsmokers | 2.8 Billion Views
Closer is a song by The Chainsmokers and features guest vocals from American singer Halsey. It was written by Andrew Taggart, Emily Warren, and Nikki Reed. Closer topped several charts, including in Australia, Canada, and the United Kingdom.
In September 2017, it became both artists' first number-one song in their home country after topping the US Billboard Hot 100 for 12 non-consecutive weeks. The song also made history by staying in the top 10 on the Billboard Hot 100 chart for 32 consecutive weeks. In 2020, the Recording Industry Association of America certified Closer to be 12-times platinum.
Recognitions.
2016, Grammy Awards nominee for best pop duo performance
2017, Billboard Music Prize winner for top collaboration, top hot 100 songs, and top electric track.
2017, MTV Video Music Awards nominee for best collaboration
2017, American Music Awards nominee for collaboration of the year.
This is what you came for | Calvin Harris and Rihanna | 2.5 Billion Views
The house track by Calvin Harris featured the multi-Grammy-winning artist Rihanna. Written by Calvin and American singer Taylor Swift, this track became a global hit and has maintained popularity since it was released in 2016. The single crossed one billion watches on November 29, 2016, seven months after the video first premiered.
Today, it has more than 2.2 billion streams on YouTube and over 1.2 billion streams on Spotify. Unlike other most-viewed electronic tracks on this list, the single peaked at number two on the UK Billboard. However, it got the MTV Music Award for the best male artiste, alongside several other recognitions.
Recognitions
2016, nominee at the iHeartRadio Music Award for best collaboration
2016, nominee for best collaboration video at the MTV Video Music Award
2016, MTV Video Music Award for best dance video.
Other Notable Mentions
Alone by Marshmello | 2.5 Billion Views
In 2015, Marshmelllo dropped this dubstep single, Alone, and it had 1 million watchers within 24 hours. Coming slightly behind Calvin Harris' "This is what you came for," the track has gathered over 2.5 billion watchers in its lifetime, making it one of the most popular songs of all time.
Taki Taki by DJ Snake | 2.2 Billion Views
Taki Taki was produced in 2017 by DJ Snake, featuring vocals from the trio Selena Gomez, Cardi B, and Ozuna. The video features all four artists dancing around a car wash with choreography. Currently, more than 2 billion watchers have been accumulated since its release. It also has over 1 million likes on YouTube.
Wake me Up | Avicii 2.1. Billion Views
Avicii's Wake Me Up has remained a global sensation since 2013. The single enjoyed extensive commercial success and ranked as the highest dance song on the UK Billboard 100 chart for the last decade (2010-2019). Dubbed as a summer anthem by Variance Magazine, this song continues to get a huge number of views and likes on YouTube, even after its author's demise.
Best EDM Tracks of All Time: Top 10
2015 was a great year for EDM as top songs like Lean On and Faded as they enjoyed massive reception from fans globally and excellent commercial success. However, the top ten most viewed EDMs do not capture all of the long history and richness of the dance and the electronic genre. Hence, we have compiled a countdown of some of the best electronic and dance songs of all time.
Name of Artist Name of Song Date Release
Sun & Moon Above & Beyond 2011
Armin van Buuren Shivers 2005
Avicii Levels 2011
Calvin Harris Feel So Close 2011
Deadmau5 Strobe 2009
Skrillex ft. Sirah Bangarang 2009
Eric Prydz Opus 2016
Martin Garrix Animals 2014
Jack U ft. Justin Bieber Where Are You Now 2015
Signing Out!
DJs and producers reign supreme in the EDMs world, as they can control the crowd with mixes and create captivating beats and sounds. The increasing popularity of this genre has EDM tracks making it to top playlists, parties, TV and radio shows, and clubs worldwide.