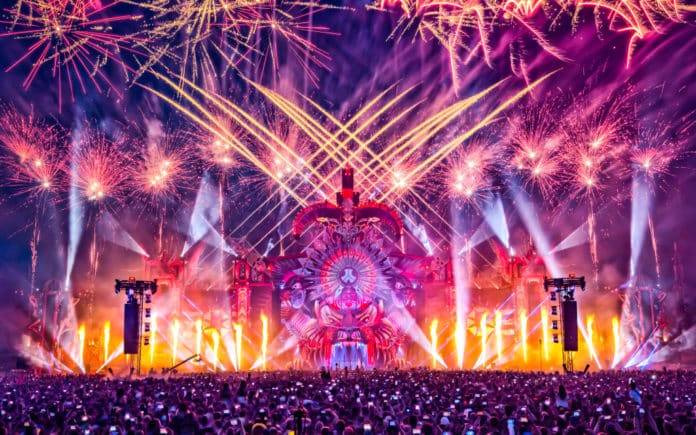 Top Hardstyle Artists 2019
2019 has been a great year for Hard Dance music as a whole but some artists stepped up their game by delivering quality music and capturing the hearts of millions of people around the globe.
Here is the list of our favourite Hardstyle artists for the year, in no particular order.
CLOCKARTZ
Sebastian & Konstatin aka Clockartz is an upcoming & famous Italian DJ/Producer duo. They recently released their maiden album "Chord V" on Q-Dance Records which features the unique mixture of orchestral & Cinematic music with hard-hitting hardstyle beats and emotional vocals. They toured all across Europe playing shows like Defqon 1, Shutdown, Decibel & putting up a special album showcase at Impaqt Festival.
Da Tweekaz
Norwegian DJ/Producer duo famously known as Da Tweekaz is signed to hardstyle label "Dirty Workz" which is founded by the hardstyle legend Coone. Their main highlights of this year included hosting their own X-Qlusive show in the Netherlands & playing at the mainstage of Tomorrowland. They toured all across Europe, South & North America playing various shows like EDC Mexico, Defqon 1, Qlimax, Wish Outdoor, etc. They released various remixes & bootlegs of various songs, some of them being "On My Way" by Alan Walker & "Circle of Life" from the famous Disney Movie – Lion King.
Frequencerz
Dutch DJ/Producer duo Frequencerz brought the craziest party fever this year with their "Get Wack" concept, which was hosted during the Defqon 1 weekend Festival and during Christmas. They released many songs this year with various hardstyle artists, the latest being "We Are One " with Devin Wild released on Roughstate Music.
D-Block & S-Te-Fan
D-Block & S-Te-Fan otherwise known as "DBSTF" debuted their live act "Ghost Stories" at Reverze, Belgium this year. Ghost Stories is the perfect example of a mixture of mysterious themes, cinematic atmosphere and a massive amount of energy. They made the anthem for the first edition of Impaqt festival this year.
Rooler
Christopher Rossi famously known as Rooler released many songs on Gearbox Digital. He is recently signed to Aggressive Records and released his debut album this year called "Straight Outta Future". The album is a combination of soft, funky, raw, dark & hardcore. He played various festivals across Europe like Defqon 1, Supremacy and Dominator.
Sub Zero Project
Thomas & Nigel, the Dutch DJ/Producer duo widely known as Sub Zero Project were on a roll this year, with the release of the anthem for the Intents Festival together with D-Sturb.
They are signed to "Dirty Workz" and debuted their first album this year "Contagion". Their latest hit – "PSYchopath", hit 100K views on YouTube within a few days of release.
KELTEK
Sven Sieperda aka KELTEK has been delivering bangers after bangers since his debut as KELTEK in 2017. This year was special for him and his fans as he got the honour of making this year's Defqon 1 anthem with Sefa & Phuture Noize. He also made the Reverze anthem "Edge of Existence". He released many hit songs this year with various artists like Sub Zero Project and Hard Driver. He travelled and played at various festivals and clubs across Asia, Europe, South America.
Rebelion
Scottish DJ/Producer duo Rebelion started the year with an epic anthem for Qapital Festival called "Rise From The Streets". With various songs released on Scantraxx Records & Q-Dance Records, the duo also introduced their live act "Overdose" at Supremacy which consisted of heavy and hard raw tracks. They are ending the year with another epic anthem for the first edition of EPIQ Festival which will take place on the 31st of December.
Noisecontrollers
Bas Oskam better known as Noiscontrollers will be celebrating his 200th release this year with his own event in the Netherlands. He is known as the pioneer of hardstyle and is considered a legend among the hardstyle fanbase. Over the years, he has worked and helped many hardstyle artists pursue their dreams.
Unsenses
Unsenses is a 23-year-old Belgian DJ/Producer who is signed to Coone's "Dirty Workz" label. This year, he released his debut album named "Seven Senses" which consists of 8 tracks. Like all his releases on the label, the album featured tracks that bring melodies & vocals full of emotions. He played at various festivals this year like Defqon1, Sunrise, Replay, and Reverze. Recently, he revealed that he would be taking a break from performing due to personal problems and we might see him performing in the near future.
This ends our list of the best hardstyle artists for this year. Which artist made your year the most memorable? Let us know in the comments section. Stay tuned to the page for more news.
List curated by Payod Londhe.