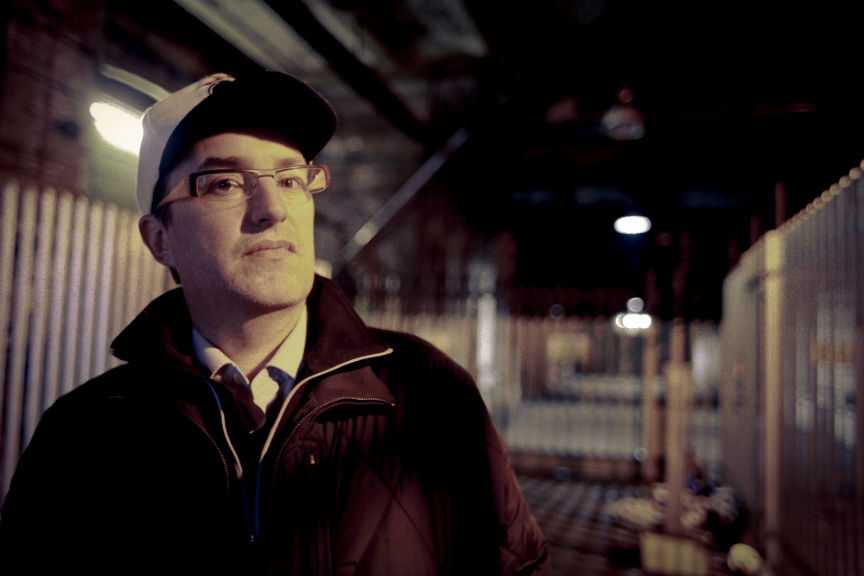 It's been two weeks and yet the entire drum & bass family is struggling to recover from the fact that Marcus Intalex, one of the most gifted producers and respected figures to ever grace the genre, won't be with us anymore.
The drum & bass community was rocked by the sad passing of one of its founding fathers on May 28 and since then we have seen tributes flowing for the master from each and every corner of the planet. To say that Marcus Intalex was a legend is pure underestimation. If it weren't for his soulful influence, drum & bass wouldn't have been where it is today. Marcus inspired an entire generation of junglists and drum & bass enthusiasts.
Quite simply, as Goldie said, Marcus Intalex is to drum & bass what J Dilla is to Hip Hop.
Marcus Intalex' contribution is to the drum & bass scene is immeasurable. A career spanning over two decades and a monstrous back catalogue starting from What Ya Gonna Do under the moniker of Da Intalex in 1994 to timeless hits such as Wastelands, Virgo, Celestial Navigation, Temperance and How You Make Me Feel…the list goes on.
We have seen staggering amount of tributes flowing for the Master but it is not surprising at all. Marcus commanded respect in every corner of the industry – from being revered as an uncompromising pioneer of forward-thinking drum and bass to seamlessly switching to producing quality house and techno under his Trevino alias in more recent times. Marcus left us with a legacy which will never be matched in future.
Marcus just wasn't about doing what he liked, he did it while inspiring and taking the artists he believed in through his label Soul:R by sticking to his vision and never letting the quality control dip below excellent, by being a straight talker and humble, and by taking his signature soulful sounds Manchester to every corner of the world. While doing this, there was zero compromise and that is exactly why he was so respected around the world.
The best example is the Fabriclive 35 compilation by Marcus Intalex, which is widely regarded as one the best compilations from the series and by far the best drum & bass compilation from the Fabriclive series. Drum & bass had its dark days when the masses weren't really feeling the genre but Marcus was a veteran who survived a lot and as always, he kept it classy as f*ck.
"Sometimes it's really difficult because – as the popular sound is moving away from what we do and our sound – I do go to DJ at some places and the crowd really doesn't like it. It's just hard sometimes. You kinda gotta take it the way it is. I don't change my sound because the crowd's not into it, I can't. I literally can't, because I don't even have the popular tunes that most people like – I refuse to take them with me, that's not what I'm about. Some gigs are more difficult now then they used to be, but then, on the other hand, these days when we go to some places, there's a specific crowd that supports what we do. With our music, we need to have a no-compromise attitude: this is us, take it or leave it – I'm very sorry if you don't like it, but this is what it is. And that's what we get booked for. We don't get booked because Andy C's busy, know what I mean? It doesn't work like that! I just do my thing; I've always stuck to my guns."
A mix delivered in 2007, Fabriclive 35 opened the closed eyes of those so quick to inauspiciously dismiss drum'n'bass as unmusical. Any listener will fall helpless to the groove-led mix – even the stiffest of hips will sway and the most skeptical heads will nod along as the bass rolls over impeccably smooth and artistic mixes.
As a tribute to the Master, Fabric made the album available to stream.
"Marcus's contribution to the FABRICLIVE mix series genuinely re-opened peoples' ears to a genre they had perhaps left behind and I know it was a real thrill for him to have techno luminaries singing its praises. It's up there with the best of them .It's a masterwork and we wanted everyone to be able to take a moment to appreciate it", said Shaun Roberts, the individual behind FABRICLIVE for nearly 10 years.
Marcus Intalex can be called as the Mozart of Drum & bass DJing and productions. He was a big part of that first connection to the heavy bass, fast pitch and highly syncopated beats that our hearts and blood move to. He introduced soul into jungle and drum and bass, and his beats were some of the cleanest among his peers in the 90s and his passing is a loss on so many levels; community, family, heart, soul and rhythm.
Marcus Intalex along with his close mate ST files were running the scene ragged. The duo gave us one of the most iconic tracks in drum & bass history, 'How You Make Me Feel'.
The duo had a Midas touch when it came to remixing. Every track had its own unique flavour and groove and added a much-needed injection of soulful vibes to the dance which were dominated by the darkside of the genre. A master reinterpretation of MJ Cole's 'Be Sincere' was joined by two stone-cold classics for Reinforced, 'Better Place' and '9×9', and one of the greatest remixes of all-time, 'Just A Vision' for Renegade Recordings. Then came a mix of 'Midnight' that Andy C still plays in his sets to this day. Listen back and you'll hear the sound of masters at work.
Words cannot describe how influential and game changing Marcus' label, Soul:R was. Marcus and ST Files had been planning on starting a label since the late '90s but bided their time until they had the sound (Calibre, Marky, Sonic & Silver and D Kay were among the early signings), the look and feel that they wanted. Not only did the music stand out as distinctly original and of exactingly high standards (the first release 'Play On Me' was an instant classic), it was visually different too, with the label's artwork looking different to the prevalent drum and bass sci-fi aesthetic.
Marcus later reflected on the launch: 'I wanted it to encompass the word soul, it had elements of soul samples in there… And I didn't want it to look like the usual drum and bass futuristic, spaceship, kind of techno name. I wanted it to be a bit more thoughtful, more mature sounding.'
Tracks like Barracuda, Temperance, Virgo and Universe still dominate DJ sets.
Among the numerous tributes paid, many artists said Marcus was influential in building their careers and the list of artists, is no ordinary list. Some of the biggest artists in the drum & bass scene such as DRS, Dub Phizix, Strategy, Chimpo , High Contrast, Zero T were the ones who benefited from Marcus' no bullshit approach and guidance.
LSB echoed these sentiments on his Facebook page: 'For Marcus it was never about protecting what he had, it was about sharing it with others, bringing others along with the journey with him and taking delight in watching them fly.'
And the most heartwarming tribute was given by DRS, the go-to lyricist in drum and bass whose career rocketed with the help of Marcus Intalex.
Along with the outpouring of tributes that followed the news, DRS and LSB released a beautiful, track on Bandcamp to help raise funds for his family and funeral. Donations are still very welcome. If you can contribute, please do so here.
The response from the D&B community has been immense. In the UK, all of the industry has come together to celebrate his legacy, including an all-star get together at Rinse FM.
Hosted by Fabio, a whole heap of people turned out including Randall, Storm, Zero T, SP, Zinc, Spirit, GQ and DRS. You can listen back to the four-hour show here.
I can go on about Marcus Intalex and what he meant to the drum & bass family. Marcus dedicated his life to bringing the genre up and to sum it up, WE ARE HIS LEGACY. We lost our father and his death has left a void in the drum & bass scene which will never be filled, but his music will never, ever be forgotten.
Rest in Paradise, Legend.

Latest posts by Sagar Deshmukh
(see all)