Secret Solstice 2018 took place during the summer, when the sun never sets. If you are awake through the night, you will feel warmth of the sun when it breaks through the clouds, periodically. This 4-day festival, in Reykjavik, includes amazing music, a geothermal pool party, along with a party inside a glacier and inside a 5,200-year-old Lava tunnel.
This year, Secret Solstice sold over 15,000 festival passes, with attendees over 32 different countries. Slayer drew the largest crowd with over 17,500 fans which also saw a rise in the sale of single day tickets on the day Slayer was playing. The numbers of the crowd that Slayer pulled in Iceland, should tell you that Slayer was that weekends most astonishing set.
Tom Araya, the Slayer front-man said "This is our first time playing in Iceland. But, unfortunately it will also be our last."
These legends retired after 37 years, but, they carried a strong aura with a high energy and power through their entire set. If you saw them play you would see how ecstatic they were on stage. They played songs like 'Mandatory Suicide' and 'Angel of Death, which somehow mysteriously resonated with the Viking lands of Iceland.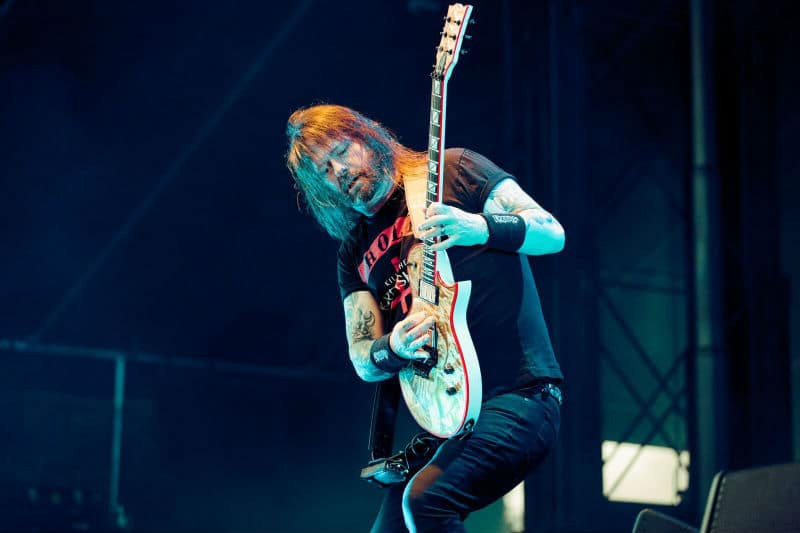 While Slayer was the highlight of Secret Solstice 2018, there was a lot more music. Since the event was in Iceland, there were Icelandic performances like the down'n'dirty hip hop along with Iceland's roaring band, The Pink Street Boys; however, the main attractions were the international stars playing sets of varied genres.
Steve Aoki, played for the young-lings, and his set carried a local fervour for the Icelandic's. If you know Steve Aoki, you know that there was his famous cake, and his numerous other antics like dancing on top of the table and travelling around the front stage, raving and resonating with the crowd.
After Steve Aoki, we saw the crowd mature for Bonnie Tyler's set. Her band played songs like Total 'Eclipse of the heart' and 'Holding on for a hero' which swayed the masses in unison. There is something about the spirit of Vikings in the Iceland air, that makes you feel powerful which is amplified when you hear music like Tyler's.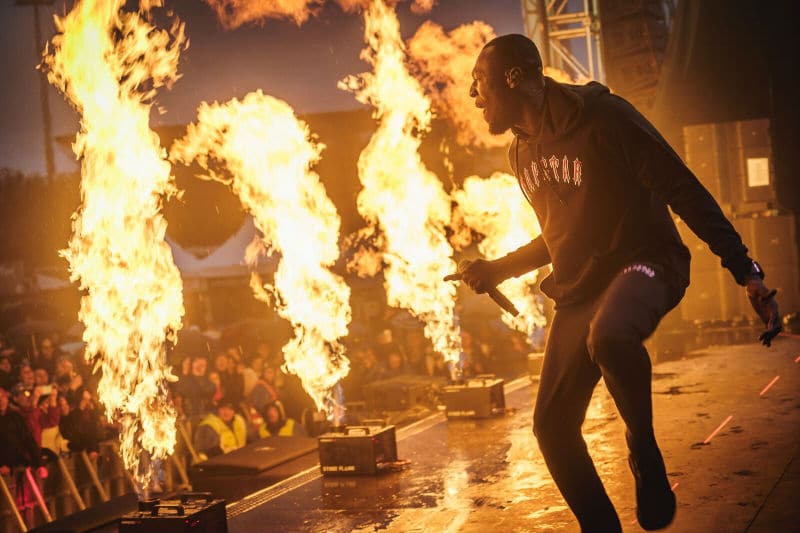 If you are a Hip Hop lover, let us tell you that there was plenty of hip hop too with GoldLink and Gucci Mane who created tremendous noise during their sets as well. These acts were followed by an actual storm. But, that did not stop Stormzy, who amplified the weather around, with his pyrotechnic effects at the front of the stage with fire, despite the strong winds. Stormzy also invited a fan on stage to sing J Hus's part in 'Bad Boys'. He closed his set with 'Shut Up', to which you could see the crowd bouncing around and flying all around the Secret Solstice's ground.
We recommend Secret Solstice to all the musical enthusiasts looking for a once in a life time experience. You can be sure to feel different on each day of the festival with the side parties in the glaciers and lava tunnels in addition to the cold Iceland winds, beaches and treacherous water bodies. Despite being unique, this festival brings you all kinds of music, be it rock, hip hop, folk, electronic music or just hypnotic vocals. If you want to wake up, to beautiful white lands, to a warm sun and a cold breeze brushing against you at the same time; and to top it up dance to ground stomping music? Then Secret Solstice is the place to be in 2019.
We are already planning our trip to Secret Solstice in 2019. How about you? Tell us below!
Header image: Shot by Tobias Stoffels | Instagram – neon_events
Latest posts by Paridhi Bhatiya
(see all)