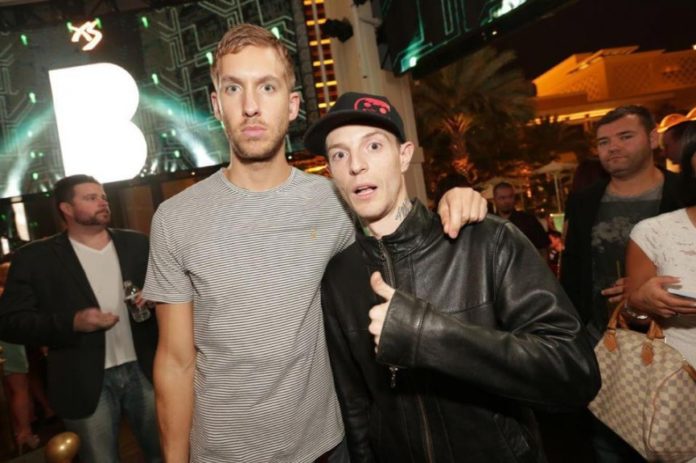 What's in a name right? Well apparently a lot as you'll figure out below.
We've taken the time to bring you some of your favourite artists' stage name origins. Some of these guys were pretty ingenious with their selections. Check it out!
Calvin Harris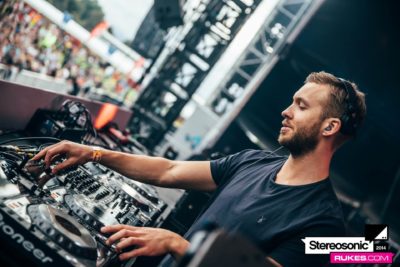 Real name: Adam Richard Wiles
Origin: Calvin Harris said he chose his artist name to exploit it's racial ambiguity.
Harris once said: "My first single was more of a soul track, and I thought Calvin Harris sounded a bit more racially ambiguous… I thought people might not know if I was black or not. After that, I was stuck with it."

Knife Party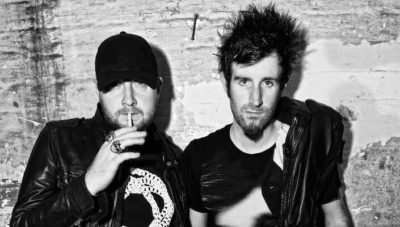 Real names: Rob Swire and Gareth McGrillen
Origin: Originally members of the electronic group – Pendulum, the duo wanted to name their new group something that wasn't linked to Pendulum at all. 'Knife Party' was derived from a Deftones song of the same name with their first track preview named 'Not Pendulum'. The duo were accused of supporting knife crime because of their name to which they replied back, "We're not advocating any type of knife-related crime any more than Swedish House Mafia were advocating organised crime"
Kygo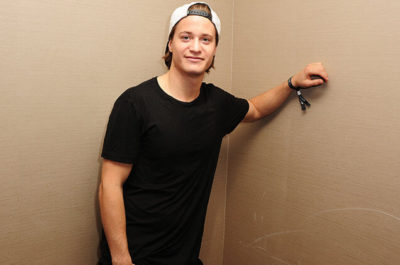 Real name: Kyrre Gørvell-Dahll
Origin: Kygo actually got his artist name back in school. He said, "It was a learning program at school. You were handed out a username and I got , or something like that. Then some of my friends started to call me that and until recently all my friends called my Kygo. But they think its kind of lame now. Most have gone back to Kyrre now. Maybe they have to find a new nickname now."

Flume
Real name: Harley Edward Streten
Origin: The artist revealed that his stage name 'Flume' actually comes from a Bon Iver track of the same name. "I named it after a Bon Iver track. It was one I was really into at the time, and I figured if I was ever going to be successful with this it was going to get written on a lot of things, on posters and t-shirts, so I wanted a word that looked nice on paper from a typography perspective and Flume really worked for me."
Daft Punk
Real names: Thomas Bangalter and Guy-Manuel de Homem-Christo
Origin: The Frenchmen were originally part of a rock group called Darlin'. However Darlin' got a negative review in a music magazine called 'Melody Maker' which described two of their tracks as "daft punky thrash". Well, there you go – Daft Punk was born!
Zedd
Real name: Anton Zaslavski
Origin: While Anton was in middle school, he had a good friend in his class with the same name. As a result when the teacher would call on Anton, they'd both answer. That's when the kids started referring to each other by the first letter of their respective last names. Anton became 'Zed' and the respective friend 'Dee'. Zedd once spoke in an interview saying, "At that point I didn't really expect any sort of success… I didn't even think whether that name was good for marketing, that was way ahead of where my head was. I just thought it's a name that people can remember and that was pretty much it."
Laidback Luke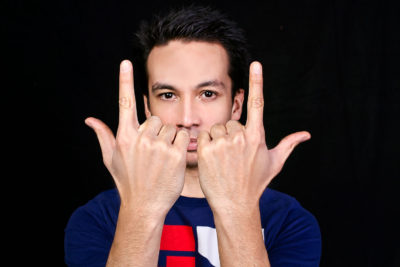 Real name: Lucas Cornelis van Scheppingen
Origin: Laidback Luke explains this one better. So we're just gonna put up the extract of a convo we had with him earlier last year.
"I was looking for an artist name, and Dobre, from Chocolate Puma, who's my mentor and he basically discovered me, adviced me to do something with my real name Luke. So I started to look for a double lettered name as in that time, this must have been 1993, I loved what Todd Terry, Carl Craig and Carl Cox were doing. On a random afternoon I heard Snoop Dogg's 'Gin & Juice' on the radio and right after he sang 'Rolling down the street smoking Indo,…' He sang 'Laaaaiidbaaack'. And it hit me! That was the exact L-word I was looking for! Later on my friends and family said it suited me well. As in real life, not my music, I'm indeed a very laid-back person."
Above & Beyond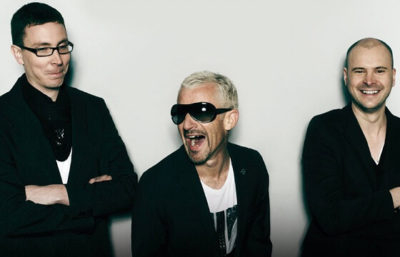 Real names: Jono Grant, Tony McGuinness, and Paavo Siljamäki
Origin: The trance group got their name one afternoon in Jono's studio when they were submitting a remix for Chakra titled "Home". That's when the trio realized they didn't have a name for the mix. Tony looked around Jono's room and saw a paper printed off the Internet posted above the bed. It was a search result of Jono's name, which had led him to a motivational guru, whose slogan was 'above and beyond'. They used the name for the remix and stuck to it thereon.
Deadmau5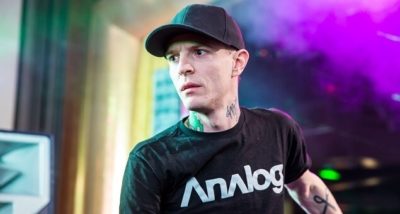 Real name: Joel Zimmerman
Origin: Joel literally found a dead mouse inside his computer one day as he was opening it up to upgrade the video card. From then on people started calling him the 'dead mouse guy'. So, as far as online chat rooms went Joel was the 'dead mouse guy'. But since only a limited amount of characters were allowed, deadmau5 came to be.
Wiwek
Real name: Wiwek Mahab
Origin: Well the origin here is that his parents named him Wiwek… The reason he's on this list is cos a lot of people don't know that's his real name. In fact, Wiwek did want to have a stage name at a point of time. It was Gregor Salto who came up with the idea. Wiwek said in an interview, "Gregor Salto came up with it; it used to be something else but he insisted on changing it to my real name because it's easier to pronounce and also because it's my real name! Best tip in my career so far!"
Well that's about it. Of course there are several other artists using stage names such as Hardwell, Afrojack, Diplo, Swedish House Mafia. But we're guessing you already know the origin story behind those… Don't you? Let us know your thoughts in the comments below.
Latest posts by Khushrav Bhada
(see all)