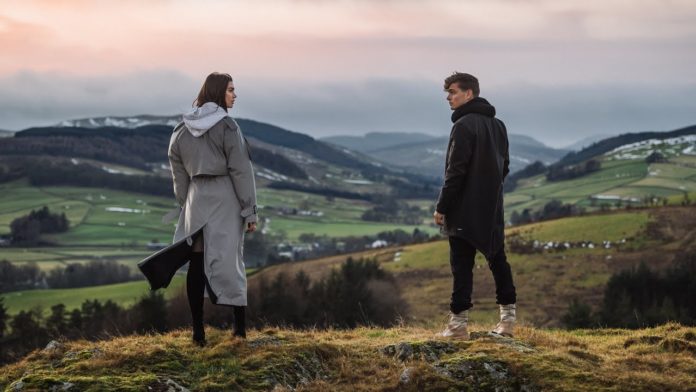 2017 has been a good year for electronic music. EDM has finally made its way into the pop charts across the globe and can be heard on the radio at almost any time of the day. This wouldn't have happened if not for the following big hits that have all garnered millions of plays on streaming and video platforms alike. So here we present to you (in no particular order), our pick of the top 10 most popular EDM tracks of 2017!
1. DJ Snake feat. Lauv – A Different Way
This track came out very recently and some may argue shouldn't be on this list. Well, I disagree. The song is a signature radio hit and is going to be played at a lot of parties and concerts for the next few months at least. Its also one of Snake's biggest hits since his Encore album was released. The DJ first premiered the track during his performance on top of the Arc De Triomphe. The music video is also pretty cool and here's a fun fact. The lyrics were actually written by none other than Ed Sheeran.
2. Calvin Harris feat. Pharrell Williams, Katy Perry & Big Sean – Feels
Taken from Calvin's new album 'Funk Wav Bounces Vol 1', Feels was bound to be a hit from the beginning. A mix between Harris, Perry, Pharrell and Big Sean was gonna turn out no other way. Abit different from Calvin Harris' usual stuff, Feels gives you the impression of chilling on a beachfront while sipping on some cocktails. Oh yea, this track had 2 videos released too. The first being the one you see above and the second a stage recording with the four artists performing.
3. The Chainsmokers & Coldplay – Something Just Like This
Probably one of the biggest collabs of the year, this song was played at every single music festival, concert, club, show. Whether you saw it being performed live by The Chainsmokers or Coldplay, you've danced to this tune and you know it.
4. David Guetta feat. Justin Bieber – 2U
Who knew David Guetta would make a top 10 hit in 2017? Well, all the credit doesn't go to him alone. Justin Bieber's vocals did help this track become the sensational hit that it did. Guetta says the track was 'just very romantic'. Well, romantic or not, it's a good tune. They even did 2 music videos for the track. What you see above is the second one – a special Victoria's Secret Angels Lip-Sync. You'll thank me later ;)

5. Martin Garrix & Dua Lipa – Scared To Be Lonely
One of the earlier releases in the year, Martin Garrix's collab with Dua Lipa was one of the most played tracks of the year with over 300 million hits on YouTube alone. A future bass hit featuring both artists, Scared To Be Lonely's tune is quite a hard one to get out of your head once its stuck.
6. Kygo & Selena Gomez – It Ain't Me
Selena Gomez has sure been collaborating with a lot of EDM artists. It Ain't Me was Kygo's successful return following the success of his previous album, Cloud Nine. The track is an easy, chill song with smooth piano chords and a catchy melody. I'm not a fan of Selena's vocal chops in the drop but hey, I guess it works with the majority.
7. Avicii feat. Rita Ora – Lonely Together
Yep, Avicii returned to releasing new music in 2017. From his entire album, there were a couple of tracks that stood out – Lonely Together was definitely one of them. Featuring vocals from Rita Ora the track reminds us why Tim Bergling is one of the greatest electronic music producers of our time.
8. Major Lazer, Travis Scott & Camila Cabello feat. Quavo – Know No Better
This one had a lot of work put into it. You can just see by the number of producers credited on the track that a lot of cooks worked on this broth. The result? A signature Major Lazer dance track with the feel of a radio dance hit. The rap in the second half of the track also goes pretty well with the track, adding more character to the entire record.

9. Hardwell & KAAZE feat. Jonathan Mendelsohn – We Are Legends
This one's for the big room fans out there. This was the track that every Hardwell fan had been waiting for since a long, long time. We Are Legends takes you back to the Dutchman's signature big room sound and energy that is evident throughout the track. With KAAZE as a collaborator and Jonathan Mendelsohn on vocals, this track was created to be a sure hit.
10. Axwell Λ Ingrosso – More Than You Know
Probably my favourite track by the duo (excluding their SHM work), More Than You Know came out as part of Axwell Ingrosso's 2017 EP release with the same name, The track features uncredited vocals from Kristoffer Fogelmark. Its extremely catchy and the perfect song to dance to. I really love the slow bounce-y drop and the guitar chords.
So yea, there you have it. Our pick for the top 10 EDM tracks of the year. What more will 2018 have to offer? Well, we're just gonna have to wait and see. Till then, stay tuned and have a safe and happy new year!
Latest posts by Khushrav Bhada
(see all)