The electronic music industry in India along with the variety of Indian artists has certainly witnessed an explosion of sorts in the past decade, with arguably the biggest artists across the globe visiting our shores.
While these artists certainly need no introduction, what's important is that their visit to our shores, has led to a rise in the consumption of electronic music, which has further led to a spill over that has given rise, and a platform for the local acts to be a part of the conversation.
This has allowed various artist management agencies to further drive the growth of their respective artists and one such notable entity is definitely Submerge, which has been as actively involved as ever, in ensuring that the growth of the artists is directly proportional to the rise in the consumption of electronic music, across the country.
Superdry is partnering with Submerge to introduce a new concept called SuperdrySounds, it is all about discovery. It is a global program, which recognizes break through talents, and gives them an opportunity to showcase themselves.
The SuperdrySounds is a collective of artists who at some point have started from the bottom and have made it a long way in the local music scene. To provide a wider platform, SuperdrySounds has teamed up with 12 talented artists around India who are trailblazers in every sense of the word and have a diverse genre of music ranging from hip hop, tropical house, deep house, electronica, bass, trap and metal!, yes you heard that right!
The Superdry team has shortlisted 12 Indian artists, each one of them is an amazing talent and are artists to look forward to in the future. The reason why they stand out is because they have not followed the mainstream, and have developed their own signature sound which is unique and diverse.
Out of the 12, one artist will get an opportunity to play at Field Day festival in London, which will be based on a decision made via the following process:
Phase 1 – Visit superdry.in/superdrysounds and select your favourite artist from the list of 12 talented individuals finalized through a rigorous selection process amongst the upcoming musicians in India. These include SickFlip, Audio Units, 8 – Bit Culprit, NDS, Shaun Moses, Seven & Seven, Nosh & SJ, Backclash, Blurry Slur, Zokhuma, Spryk and Monophonik.
Phase 2 – Industry experts including renowned DJ/VJ Nikhil Chinapa, Electronica DJ/Producer Ankytrixx, & Kohra, along with Vh1 Supersonic programming director Ishaan Ahluwalia and Founder of RA music and festival curator of SulaFest Jehan Johar will share their thoughts on who they think should be the 3 artists selected for a Tri-city music tour in Mumbai, Delhi and Bangalore. At each venue, you can show your support and select your favourite artist at the voting ballot.
Phase 3 – One artist will travel to London to perform LIVE at the Field Day Festival in June and represent India and its emerging music culture.
While we await the final shortlist with eagerness, here's a lowdown on the 12 artists that have been shortlisted.
1. SickFlip
SickFlip is an electronica project of Sarvesh Shrivastava – a music composer, producer and performer based in Mumbai, India who draws inspiration from travel, new experiences & live instrumentation from India & the world. He finds himself meticulously stitching together emotive melodies, organic sounds all on top of a fat groove for the movement. His craft embodies composing & producing music which churns emotions within & perhaps takes one somewhere they've never been with the sense of belief that they belong there. Musically, SickFlip has an indefinable mix of calm / serene / melodic vibes and atmospheres to contrasting bass-heavy / chest rattling festival smashers. The stark contrast as a mix of these sounds gives the 'Flip' side its resonance.
Follow SickFlip at the following links:
• Facebook
• Soundcloud
• Instagram
• Twitter
• Youtube
• Bandcamp
2. Audio units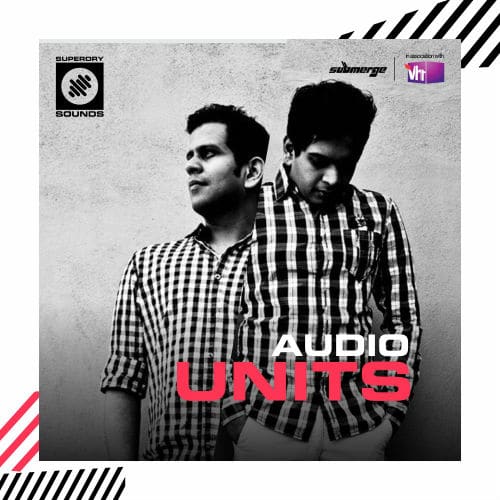 Obsessed with quality, soul and futurism, Audio Units have a unique sound cascading between various styles of house music. Dramatized with rich sounds and organic layers; each of their tracks is a perfect blend of intricacy and experimentation. Weaving creamy melodies with chunky bass lines; the artistes have a remarkable way of striking the perfect balance between outlandish themes and subtle harmonies. While some of their tracks are characterized by edgy bass lines and complex structures; the others are an effortless merge of musical boundaries. Brimming with energy, their sets often take you on an intense journey into the world of funky melodic riffs and thundering beats.
Follow Audio Units at the following links:
• Facebook
• Soundcloud
3. 8-bit Culprit
8-Bit-Culprit follows a simple 'less is more' take on music.
Producing music for over seven years, Faraz has evolved to attain a definite direction and has gained the right amount of maturity to create some serious dance floor music. His habit of spending long hours in the studio has exposed him to diverse styles of music through which he gets his current inspiration.
Follow 8- Bit Culprit at the following links:
• Facebook
• Soundcloud
4. NDS
NDS, a solo project of Siddharth Sharma (previous member of the duo NDS & Blue) marks the beginning of a journey of pure musical exploration. Inspired from the background electronic music in video games, NDS is all set to explore the area of music that channels different emotions.
Follow NDS at the following links:
• Facebook
• Instagram
• SoundCloud
• Twitter
5. Shaun Moses
Shaun Moses is a name that one's going to be seeing a lot more of. Hailing from Goa (India), the techno producer and DJ crafts his unique style of dark and pulsating techno, while still maintaining a raw aural aesthetic. Everything he has dropped so far is steeped in four by four goodness, with his signature meaty bass riffs and minimal, yet complex, structures. During his DJ sets, he showcases an explosive snapshot of his capabilities, bursting at the seams with an atmospheric synth haze, rolling percussive hits and deep powerful bass lines.
Follow Shaun Moses at the following links:
• Soundcloud
• Facebook
• Twitter
• Instagram
6. Seven & Seven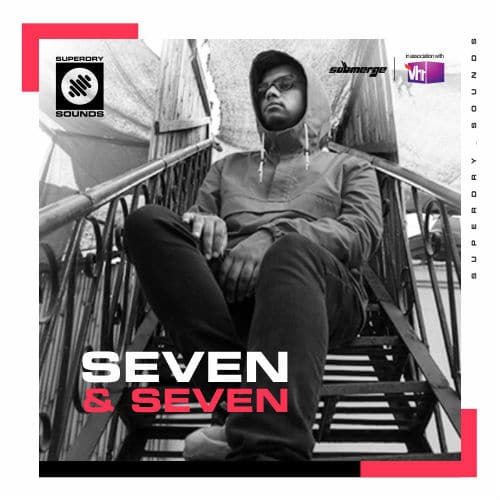 For Seven & Seven, music is about finding the right balance between breaking the rules and following them at the same time. It evolves you, manifests your reflection and brings out subconscious notion in the most natural way. Nothing can hinder the power of music to change the dynamics within you and around.
Seven & Seven is an electronic music producer/DJ from New Delhi. He has been producing music for the last 4 years and over the last 2 years he has really come into his own, dedicating his time to mastering his art.
Follow Seven & Seven at the following links:
• Facebook
• Soundcloud
• Instagram
• Twitter
7. Nosh & Sj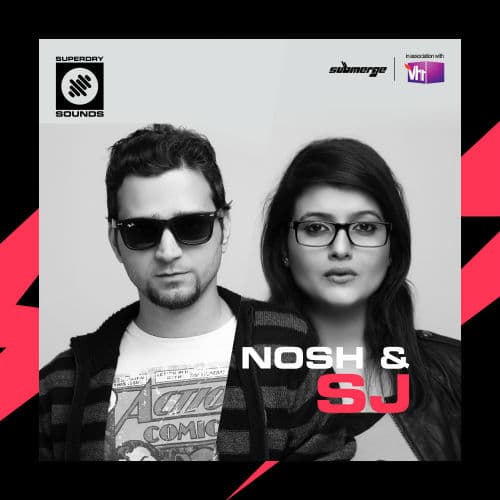 Creating a distinct sound and then communicating it successfully to an audience, is a rare artistry, something that Nosh & Sj have perfected beautifully. Both of these exceptional individuals bring their unique skills and versatility to the table, yet they are in complete sync with one another, because of their shared love for music. By perfectly balancing the melody, harmony, rhythm, tone, tempo and dynamics, they are expressing that which cannot be said, a universal language for the soul.
Follow Nosh & SJ at the following links:
• Facebook
• Soundcloud
8. Backclash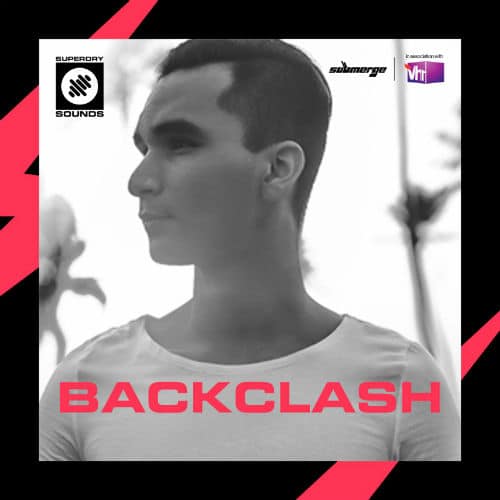 Over the years, Aman Vanjani AKA Backclash has evolved from being drawn to playing progressive house to a more tropical sound that will transport you right on to a beach. He cites travelling and nature as two forces driving his shift in sound, backed by his deep understanding of production. His influences are a reflection of his sound- Matoma, Thomas Jack and Kygo, so don't be surprised if you hear him play a lush, happy sound at a club near you, bursting with happy tunes from some of these amazing artists.
Follow Backclash at the following links:
• Facebook
• Soundcloud
• Website
9. Blurry Slur
After getting on board with Regenerate in 2014, Qwiver got the opportunity to delve into a new sound as he was billed to play alongside some renowned names such as Tube & Berger Nils Hoffmann, Daniel Steinberg, HNQO & Tigerskin. Their music although venturing into the tech house space is very different to that of established techno artists in the industry. This sound, being more soft, slick, fresh and holding a lot of emotion paved way for him to deepen his understanding into the various styles of music, each having something unique and exquisite to offer.
Follow Blurry Slur at the following links:
• Facebook
• Instagram
10. Zokhuma
At the bleeding edge of his own future, Zokhuma (Arman Menzies) represents the end of old things, the beginning of new ones, and a forged alliance with those making alternative electronic music in previously uncharted territories. Unafraid to criss-cross between soundscapes you've never heard—think frantic, chopped-up African beats or moodier, experimental electronica—and soundscapes that are all too familiar, his sensibilities have a way of putting any audience at ease. As does his infectious energy behind the console.
Follow Zokhuma at the following links:
• Facebook
• Instagram
• Soundcloud
• Bandcamp
11. Spryk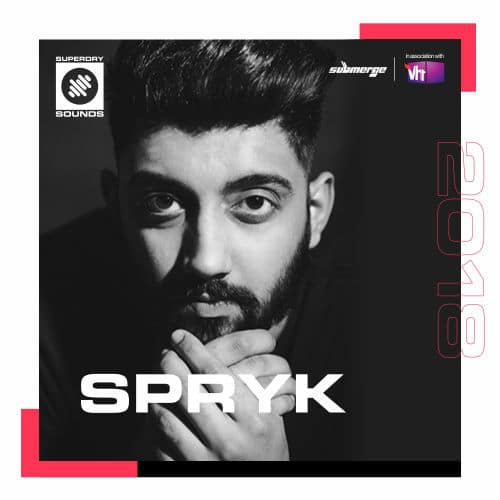 Spryk likes to stimulate an audience, make people move and create a moment through the music. He tries to tell stories with his music. Without words they often simply represent a time or a place or even just an emotion. I make the music that I do because I feel that sound has the power to make people feel something special.
Spryk is the electronic music & art exploration of Mumbai based Tejas Nair. He presents a vast body of work that ranges from a unique brand of bass music releases to forays into the world of electronic art & installations. A signature blend of genres in his DJ sets have brought him to play alongside the likes of Swindle, Om Unit, Kutmah, DJ EARL, Holly & at some of the finest venues pushing Electronic Music in India.
Follow Spryk at the following links
• Website
• Facebook
• Soundcloud
• Instagram
12. Monophonik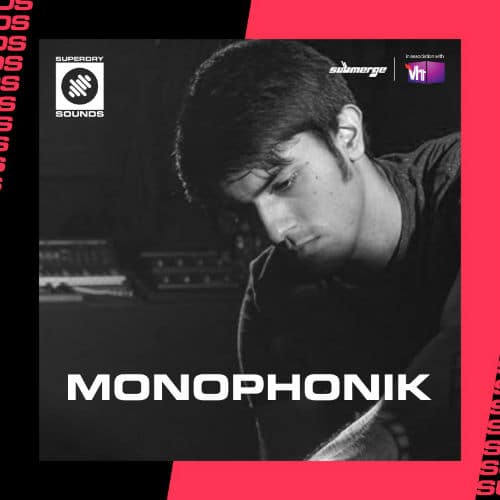 Monophonik is the solo project of Mumbai based electronic music producer Shatrunjai Dewan. Having formally trained in classical piano and studied audio engineering, he now combines skillset of the two, creating a reservoir of fresh sounding, uplifting electronic music, infused with melody, grove, and the rawness of analog synthesizers.
Follow Monophonik at the following links:
• Soundcloud
• Facebook
• Instagram
Whom do you think will be heading to Field Festival, London? Visit www.superdry.in/Superdrysounds and select your favourite SuperdrySound. Also Don't forget to let us know the same in the comments' section below.