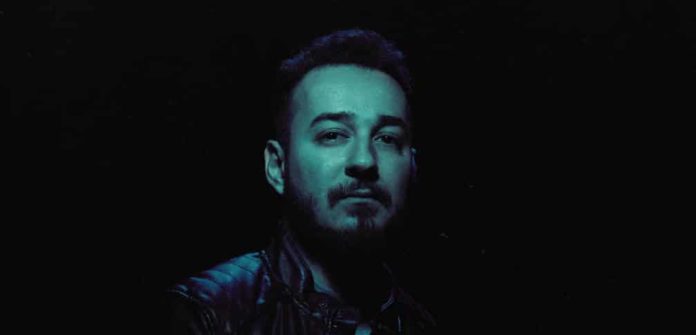 Having consistently proven himself to be one of the most exciting & unique producers in this era's Trance scene, Ahmed Romel's musical journey began during his childhood when he became fascinated by electronic dance music at an early age.
It wasn't long until he found his true calling, and decided that trance music represents himself the best. Having become a veteran of the scene, Romel's productions are characterized by melodic and driving beats, which also forms a big part of his debut artist album – RÜYA, which is out next month.
As we get closer to the release of the debut album "RÜYA", I'm personally so excited to go on the magical journey of this album. I sat down with Ahmed Romel to learn how it came about and also get a glimpse at his musical background.
Nora – What's your music background? Who are the artists you liked to listen to when you were younger that had an influence on you before you start producing? Both Arabic and western musicians.
Ahmed Romel – For Arabic musicians, I was always interested in following composers rather than singers. One of the giants that I still study his art until now is Baligh Hamdi, Egyptian giant composer, and writer, who wrote most of the biggest music pieces in the history of Middle Eastern Music. As for Western musicians, I would definitely say John Depney, Hans Zimmer, Henryk Gorecki, and Max Richter.
Nora – Why did you choose trance music? What was the inspiration behind you getting into the scene as a producer and a DJ?
Ahmed Romel – I believe Trance music was interesting to me because technically it combines tons of layers and instruments playing all at the same time. Each of those elements plays a big role in the euphoric feeling you get. I never experienced this in any other music genre. I was always looking for a genre that has beats and rhythms alongside melodic elements and Trance was the answer.
Nora – Is your family supportive of your musical career?
Ahmed Romel – In the beginning, they were skeptical with the idea of me proceeding with music as a lifetime career, in terms of income and lifestyle, but slowly the idea got more appealing to them after listening to my music and the fortunate success and exposure I had.
Nora – What are the challenges you face in your music career?
Ahmed Romel – There are 2 challenges that bother me a lot recently, the amount of generic music being released every day, which throws huge stress on you as an artist looking to do something unique but in the same time that goes along the scene needs. Also, DJs now are getting more close-minded towards the music they support, and by close-minded, I mean not willing to keep playing the music that got them in this position in the first place. This also has a very bad influence on your production decisions. DJs and producers must keep in mind that the music they produce should be listenable everywhere, not only club-dedicated.
Nora – How much time do you spend a day in the studio? And how do you balance that with your life and family?
Ahmed Romel – Usually I spend around 4 – 6 hours after midnight, I've never been able to work in daylight! I'm still trying to balance it with family & job, to be honest, It's not easy at all.
Nora – How did the concept of RÜYA start and come to life? And why did you choose this name? (RÜYA means "vision")
Ahmed Romel – In 2017, I finished around 5 tracks and they were ready to be released, with so many efforts put into them. I didn't want to release them as singles, and I'm not a big fan of Eps, so the album idea kept passing through my head until I was surely ready to proceed with this project. The ironic story is that 3 of these tracks didn't make it to the final tracklist of the album! Talking about the name RÜYA, the album story was all about a journey of melodies and genres combined in 1 hour, showcasing the artist talent and vision of his sound. I remember reading the word RÜYA and how it's written in the Turkish language, and I just loved it.
Nora – You've collaborated with a few artists in your new album like Driftmoon, Hazem Beltagui, Simon O'Shine, and a few vocalists. Who else would you like to collaborate with in the future?
Ahmed Romel – There are some great artists which I had in mind to include in the album but we couldn't make it for time clashes, so after the release of album I would like to proceed with these collaborations. For example Aly & Fila, Susana, Betsie Larkin, Ram, Fady & Mina and many more. I would also like to experiment with instruments performers next. I have a deep love for violins, clarinet, Ney & Trumpets.
Nora – RÜYA album has a variety of music genres. Did you plan ahead for the album to be like this or did the ideas happen along the way while making the album?
Ahmed Romel – Actually, ever since I wanted to start my debut album project, I was planning to experiment with different music genres because at the end of the day this is a debut artist album, which should showcase artistic talent and skills, it's not a DJ set or a compilation. So this was planned from the very beginning.
Nora – Which song from all your releases that is the closest to your heart and why?
Ahmed Romel – There are 2 tracks from the album which I was extremely emotional while writing them. First one is "Vanya" which is dedicated to a woman I know who sacrificed her life battling for the happiness of others and this woman's life affected mine in a very positive way! The other track is "The Eternal Peace" which was a new euphoric experience for me. The number of layers I had to work on was huge and all new to me. Also, I was happy that my brother Mohammed did the Guitar riffs live for the melody.
Nora – Will there be a tour for the album?
Ahmed Romel – Definitely! We are now closing deals for South America, USA, and Asia. Confirmed cities will be announced very soon.
Nora – Can we expect you to experiment with other styles of music in the future? And what would they be?
Ahmed Romel – Of course! Post-rock in on the top of my list. Also, I'm now studying and researching about Turkish music compositions and arrangements. I believe Turkish music has one of the most unique melodies ever written.
Nora – This is not really an interest of mine but I know some people like to know these technical details. How do you start making a track? The bass line first, or the melody, or something else? Also what kind of software(s) do you use while producing?
Ahmed Romel – I always start with the melody, but sometimes I start a project just to experiment with new mix-downs (Kicks, bass and percussion). I've been using Ableton Live for around 8 years now with 46 midi keyboard and 2 monitors, that's it.
Nora – Do you have a passion other than music? Sports or different kind of art?
Ahmed Romel – I love Cinematography and visual effects, and recently I've been attached a lot to the eCommerce & Digital Marketing business, now finishing 2 new certifications from the American Marketing Association in Content Marketing & Marketing Management.
Nora – Can you remember a funny situation that happened to you in your music career with both DJs or fans?
Ahmed Romel – Hanging out with FSOE DJs is always a next-level fun. I remember during FSOE Weekender 2018 we suddenly missed one DJ who was supposed to perform in 10 mins then found him sleeping backstage. The way he woke up and headed to the stage was hilarious. As for the fans, being mistaken with Ahmed Al Zeiny from A&Z is always funny, especially after they started asking you about Abdel Rahman, the other half of A&Z!
Nora – Anything else you'd like to tell us?
Romel – I would like to thank everyone who supported the Album project, starting from my management, the art director, the label and the fans, this is for you guys.
Nora – We'd like to say congrats on your new album and wish you the best of luck in your career and future releases and events.
To pre-order RÜYA album, click here.
Follow Ahmed Romel on social media to be up to date with his upcoming releases and events: