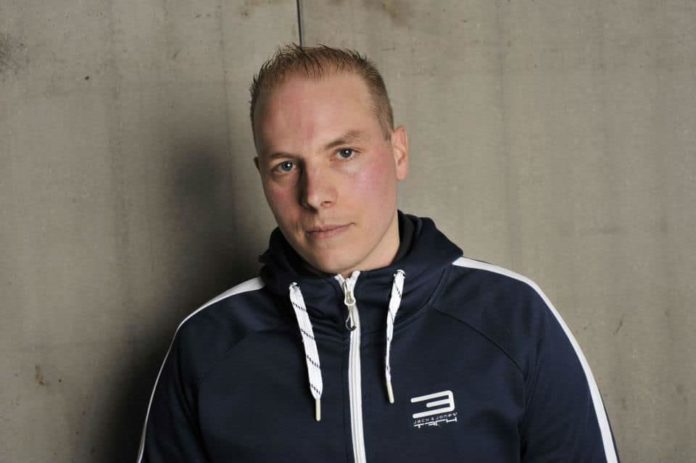 In just a few short years Allen Watts has caught the attention of the world's DJ elite, having remixed for Armin van Buuren, appeared on countless compilations and been invited to perform alongside Aly & Fila for their FSOE 350 event in Poland to 15,000 fans.
He is a regular on A State Of Trance radio and is responsible for a string of heavyweight releases. We caught up with Allen right before his set at ASOT 900, and spoke about what makes ASOT 900 so different, and his upcoming releases.
Elsi – Only a little while till you're up! How excited are you because it will be your second appearance at ASOT?
Allen Watts – Yes, what can I say! I'm super excited. Pretty nervous right now because I saw the stage and it's even bigger than last year! So super excited and nervous, very nervous.
Elsi – Ok, and what are your fondest memories of last year?
Allen Watts – Just the attention, the people…
Elsi – Is it more impressive than other gigs you do?
Allen Watts – It is, because there's a lot of stuff coming at you. So much media and so many people.
Elsi – On the production front, can we expect any new releases soon?
Allen Watts – No!! Absolutely nothing…Haha! Of course, of course! There's so much stuff coming. Lots of big remixes for big Armada artists.
Elsi – Anything for yourself or collabs?
Allen Watts – I've got some nice collabs coming with Maarten de Jong, Steve Dekay…He's a really good Colombian producer. Of course, I'm working on a lot of originals. Busy, busy times…
Elsi – Is it still the Allen Watts sound? Or are you going to change it slightly?
Allen Watts – Yeah, I'm kind of like trying some different stuff. If you use one sound it might get boring, people can expect what's coming. So that's why I'm doing something different.
Elsi – Can you give us a hint in what direction we can expect the new sound?
Allen Watts – Polka!! No, no, no…maybe more a bit techy/psy. Not really psy but a big kick and bass. I'm not a big fan of psy….
Elsi – So no psy stage for you next year?
Allen Watts – No, no, no!
Elsi – What are your summer plans? Any big festivals we have to watch out for?
Allen Watts – Yes I'm playing in for luminosity beach festival plus I have a debut in Romania and playing a new festival for me in Germany too, more on these will be announced soon.
Elsi – Did you play at that last year?
Allen Watts – No, no.
Elsi – Oh no, that was New Horizons wasn't it?
Allen Watts – Yes!
Elsi – Are you playing there again this year?
Allen Watts – I hope so! I don't know yet. I'm also heading back to Mexico and America and hope to announce more very soon!
Elsi – Do you have any dates yet for Mexico and America so people can book their days off?
Allen Watts – Should be the end of May beginning of June…
Elsi – I read a lot on your Facebook about music templates you make for upcoming artists?
Allen Watts – Upcoming artists? All artists! It's even for more experienced artists.
Elsi – You care to share what it is exactly? A template for artists?
Allen Watts – It's like the basic structure for how I do my music. So you can see all the channel settings and how I process my synths, my basses, my percussion, and the assets. It's really nice to be able to look into it you're an upcoming producer or a starting producer. You have to buy my templates of course because they are like..successful.
Elsi – Yeah, I heard that it's very difficult when you haven't built up a track correctly to go back and change things?
Allen Watts – Yes, exactly!
Elsi – Thanks, Allen!

Latest posts by Elsi Mink
(see all)