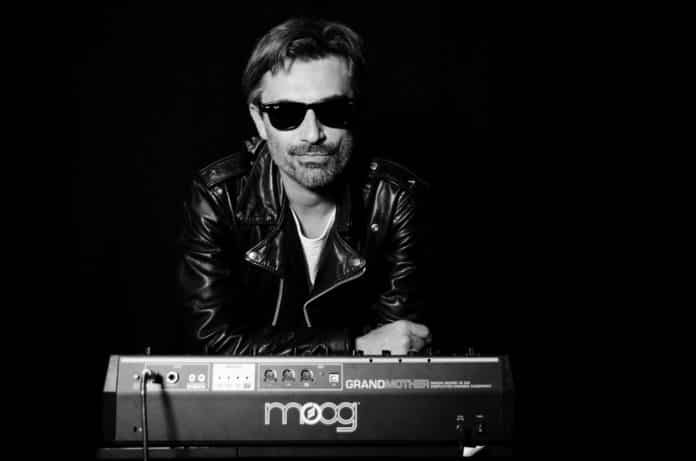 With over two decades of experience producing and sound engineering for some of the biggest names in dance music, 2021 is the year that Christian Lena finally launches his own solo artist project; and with two critically acclaimed releases under his belt in the space of just a few months, the long-standing Italian producer is on an impressive early run of form to say the least.
As hefty international support continues to roll in for his debut single, Please Please Please, and as his two-part follow up EP The Dreamers continues to climb charts worldwide, the burgeoning Italian artist now continues on his path to success with the announcement of his next incredible musical creation, Calling Out.
We sat down with Christian following Friday's release of Calling Out to discuss the new single, life under lockdown, and his plans for the rest of the year.
T.H.E – Welcome Christian, we are so glad to be talking to you on T.H.E. Interviews. What's been happening over the past few months in term of music-making?
Christian Lena – In the last year we all faced significant changes in everyday life, I was no exception. The music industry has largely being stuck, all of my friends and clients working on live events could not do exhibitions anymore. Actually the major part of my job was wiped out too. At first i was really destabilized by this unexpected stop but then I realised it could have been a opportunity, a new start. Before I had almost no time, then I had rather too much: it was the time to make the most of it! I just throw myself into new music projects, I literally buried myself into my studio to pursue new ideas. I took several online courses: i firmly believe training and researching are pivotal for our job. I wanted to be ready and uptodate for the restart!
T.H.E – We heard "Calling Out" and we sure to love it! What went behind making this groovy track?
Christian Lena – The inspiration for this brand-new music piece just came from two of my major passions: the 80's science fiction film and videogames. I was looking from new sound bringing me back to that time, with a steady melody, drawing from disco funk groove vibes. Thus is born Calling Out, a music piece belonging to the Synth Wave stream, a cry for a reborn, a fresh start, a new step.
T.H.E – A collaboration with the Italian artist Iossa makes it all the more interesting. How has woking with him been?
Christian Lena – As far as my partnership is concerned, I got to know Angelo in a unexpected way, thanks to a digital music platform. I was looking for a peculiar timbre, able to give the right groove to my sound. It took just a 30 seconds sample to realize Angelo was that voice. Then we found out we have several music connections in common, for instance the Daddy's Groove, a talented italian duo.
The creative process was so inspiring and smooth thanks to the collaboration with Angelo Iossa: confront, share ideas, change and delete, start again to get to the final drafting, that was very enriching. I just regret the impossibility to work together in studio, side by side, due to the pandemic. This time we missed the phisical presence, but I am sure we will catch up soon, for future musical projects.
T.H.E – Is the pandemic situation and staying indoors giving more time to explore your music?
Christian Lena – As mentioned before, the only thing I didn't miss was time! This has certainly given me the opportunity to experiment with new sounds, deepen more and more the knowledge of my synths and probe new rhythms and sounds. I used every single day to work on my music but most of all, on myself!
T.H.E – What can we expect from you in the rest of this year?
Christian Lena – I just expect the best, I really trust this new project and this fresh start. I am finishing another couple of single pieces to be released soon after summer and there are some important dates already scheduled for the summer season (I do not disclose them just for luck!)
Christian Lena — The Calling is out now via Sirup Music.