Australian DJ and producer, Exis holds great talent, both in production and DJing.
His style can be described as 'Big Room Trance' and more recently 'Big Room Psy', which is known for big sounds and huge drops. Recently, Exis has signed more tracks on Armada Music and without a doubt, expect to see more of him very soon!
We caught up with Exis at ASOT 900, and spoke to him about playing at his first ASOT event, and how did that feel like.
Elsi – Your very first ASOT! For me, you smashed it! How did you feel when you came up?
Exis – Before I started I was sort of wondering, which tracks should I play? In what order? And I had this one track that I had to fit in there, but I had no room and I was just panicking. However, I got there half an hour early…Slowed everything down, told myself everything would be fine, play the set and just change whatever you need to and see how the crowd reacts…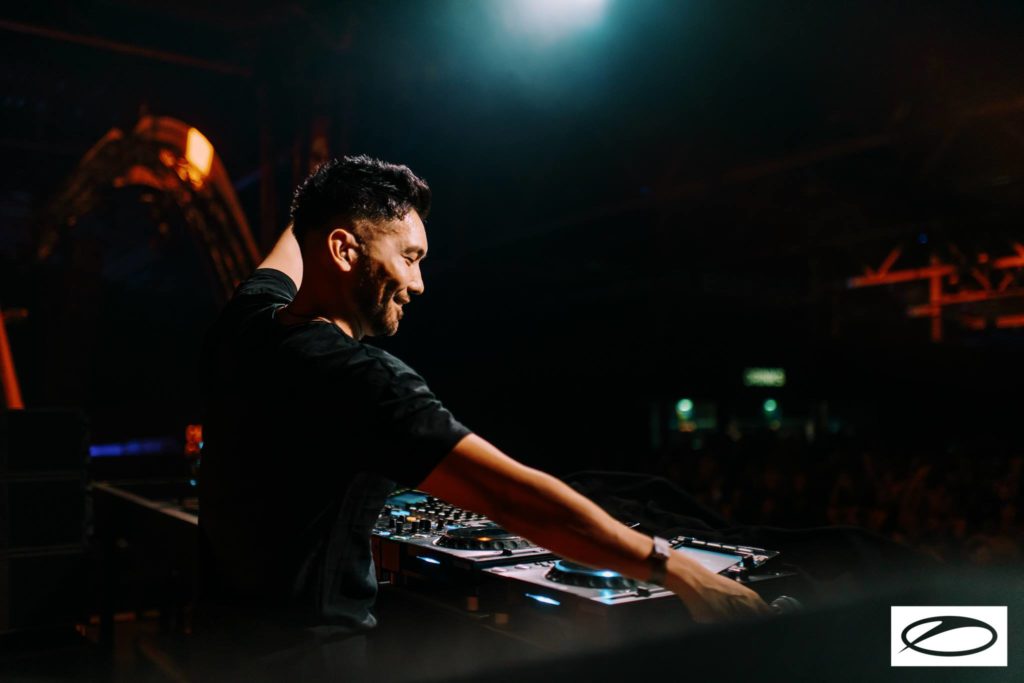 Elsi – So you winged it?
Exis – Just winged it yeah!
Elsi – I discovered you at ADE 2019 and you're pretty new to Europe! You just moved here, how are you finding it so far?
Exis – Well, it's been great. It's a complete change of life. I dropped everything in Melbourne to move to Prague, the Czech Republic. I took a while to get used to it and it took a couple of friends to translate for me but in the end, I settled down, got back to my music production and my routine and here I am! Got me an ASOT!
Elsi – You've had a few really good gigs as well in Prague, in your hometown…we used to have just Transmission but it seems Prague is getting quite popular?
Exis – Actually, a lot of the parties happen in Prague and I like to attend all of them, I play every now and then. We've also got Slovakia, next door country and they got some pretty big parties and I've been playing there too. They've got a club called Epic in Prague and a club called The Ministry of Fun in Slovakia and they're really good clubs, so I've been getting myself up there and building a name!
Elsi – Is it something that could work towards a residency or are you not interested in that? Do you just want to be everywhere?
Exis – That's a good question! Residency means playing there regularly, but I don't really want to play that regularly. I just want to build up the hype when people don't see you that often so I want to keep playing at new places so I can give where I've played a break and then I'll come back. Even though I live in Prague, I just want to play there a few times a year.
Elsi – Are you working on any new tracks? Are there going to be new releases pretty soon?
Exis – Yup, I've got one on March 15th and I'm not sure if I can say anything about it but it's one of the ID's I played tonight…You'll just have to make a guess. And then also one coming out in April, which is also another ID I played tonight. And I played a few tracks that are unsigned actually, just finished out of the studio. Not even mastered, just straight into the CD tray and hope for the best, but hey, part of the job.
Elsi – So you were home for the Australian summer, but what are your further summer plans now you're back?
Exis – Now that I'm back what I'm hoping for now is something in Europe, you've got the whole northern hemisphere, you've got the USA, Canada, anything goes really and for Australia, once it's summer I'll go back.
Elsi – Well, their winters are not as bad as our winters…
Exis – I've survived a European winter, now I know…
Elsi – Was it your first snow this year?
Exis – Yes, yes! I loved it! Just looking out the window and watching it fall…
Read our interview with MaRLo, here.

Latest posts by Elsi Mink
(see all)