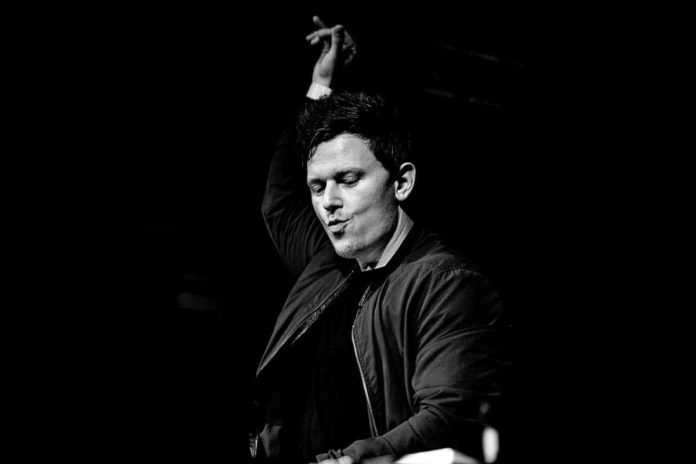 Fedde Le Grand is considered to be one of the most defining figures in the fast evolving genre of House music. His influence is felt continually throughout the electronic landscape; Fedde's beats, grooves, melodies and rhythms surround us all.
We caught up with Fedde during ADE 2019, and spoke about his label, his collaborations, and a remix for a very big artist (Hint: Attention!).
Akshay – Last year when we caught up, we spoke a bit about your record label and how you have a lot of big plans for 2019. How has this year been for the label?
Fedde Le Grand – I'm super happy and I'm actually really proud of the guys that I signed because, in the end, my label can also only be as good as the music that I am able to sign. I think the guys have been very consistent, still keep on delivering new tracks. I really think that one or two guys, I expect a lot from them in the coming year so I am actually super happy. And I can also tell by the fact that normally when we do a Darklight Sessions party here, just annually, we have been getting like a lot of requests like worldwide so that's one of the things that I hope to travel around with the Darklight parties worldwide and also add a few artists from the label itself, to the lineup. Ultimately, we give it even more, not only for me but for the label and artists it becomes more of a thing even than it is now, so I am like super happy for that.
Akshay – With respect to signing artists onto your record label, how do you go about that process? Is it solely dependent on the demos you receive?
Fedde Le Grand – Yeah, I really listen to everything although I don't always have time to reply to everyone. Sometimes there is a track where I have nothing to add. I just think it's great, mix is great, everything's great. It's an easy process, you sign it right away.
And sometimes I have suggestions but I always say to the guys that it is just a suggestion, if they can change this or add something here, I think it will benefit the track. And I try to always start an open discussion instead of making it compulsory for the track to be signed, because in the end, I want to keep as much musical freedom with the artist so I just make suggestions that they're still free to interpret. If they're happy and I'm happy then we go along and sign the track, which I think is the right way. Personally, I think it's the right way to do it….
Akshay – Yeah, because you're an artist as well.
Fedde Le Grand – Yeah, so you don't like it when your track gets bashed on but if someone says "hey man, it's an idea to try this, you know." And it's like, "oh why not". Instead of someone coming in saying that "this is wrong and that is wrong, and that needs to be changed."
Akshay – Yeah, it affects confidence.
Fedde Le Grand – Yeah, so I try to make it an open discussion and always ask if they're open to changing anything and then usually they are, which is great. So for me, personally, that's the way to do A&R.
Akshay – In terms of productions, you've had a massive year. You've collaborated with Afrojack, we saw the "1, 2, 3, 4" track being premiered at Tomorrowland. So how did that pan out?
Fedde Le Grand – I mean, it was actually an idea I was working on for a while but I couldn't really get it to the point where I was like super happy. And I kept running into Nick from time to time so we were talking about music in general and then spoke about this. "We should actually do a collaboration. I might actually have something that I have been working on for a while but I can't really get it where I want it to be so maybe that is something that we can do." He worked on it and we went back and forth. And I think it turned out great.
T.H.E – Isn't that amazing. Ever since I saw the livestream of it at Tomorrowland, I've been waiting for that track to come out so when does the collab finally get released?
Fedde Le Grand – We don't know yet. The thing is that I have a release schedule, he has a release schedule, but we've seen all of the reactions from the fans so we are definitely gonna kinda try to push it out as soon as possible.
Akshay – You also have collabs with Dimitri Vegas & Like Mike and W&W. What can you tell us about that?
Fedde Le Grand – (Laughs) That's ok. Some stories as well. I and W&W were both playing in Vegas and I went to one of them and said, "yo dude I have this idea but I'm not sure if I wanna do it. I think it's quirky, I think it's funny but I don't know. Maybe you can take a listen and say what you think because I think its something we might be able to do together," and he really liked the idea.
So, I sent him just like the basic vocal idea and sort of an idea for a drop but he said, "I want to make the drop a little different so he kept some elements and added a lot of new stuff. And I was like, "Oh! That's awesome". But we felt that maybe we needed a little bit of extra vocals to it and so we got Mike involved and then of course obviously Dimitri as well. It's so easy nowadays, you just go around, everyone works on it a little bit. Everyone adds something, everyone deletes something. It just came together pretty quick. We wanted to have the first preview, all of us, during Tomorrowland and it went down well. And we just finished it, I think like 2 days ago to have the full final master and everything, so hopefully that one is out soon as well.
Akshay – Did you get the chance to play the collaboration at some of the festivals?
Fedde Le Grand – Yeah yeah yeah for sure, like Tomorrowland of course, and from that point on as many festivals as possible.
Akshay – How did fans receive it?
Fedde Le Grand – The thing I like about it is that it's something that instantly works. I mean, It's a gimmicky thing and you know the regionalism is a very old classic music piece that everyone knows, subconsciously or consciously but it kinda like instantly works, which I think it's great. The feedback has been really great on that track too.
Akshay – As an established artist, how do you approach an event like the Amsterdam Dance Event?
Fedde Le Grand – I love Amsterdam Dance Event for several reasons. Of course, it's my home turf which is nice but here it's like a nice mixture of actually doing your shows and doing your showcases, which I am kind of used to from like things like Miami and that kind of stuff. But then at the same time, there is a very interesting business side here as well. You speak to other labels, you speak to maybe music lawyers, you speak to product developers. The guys from Pioneer Area Production been in here too, so there's actually a lot of interesting people and interesting products here, that for me as an artist, it's just nice because you don't always have time while traveling or you've seen something or go on YouTube or you read about something and there's a big chance they have the actual part here which you can play around with, so for me it's just for the whole side of the business is very interesting.
Akshay – This year, your label and you personally have made a big impact on the production side. How do you scale that up in 2020?
Fedde Le Grand – Well, the funny thing is that it's almost like a snowball effect, you know. You start out with 1 or 2 artists that do great things and then you sign another track and then this guy knows another guy who will also sent you a track, so slowly, from like a tiny family, you're becoming a bigger family and that's why I want to be able to give them guidance from my side because I've been doing this a long time and I want to try to get the guys as far as I can as well. Because, if those guys do well as DJ's, it's good for everyone so I think that's the way I like to approach it. It is to really like build this family that all support each other because I can already see some of the artists that have signed separately, now doing collabs together as well, which is just great so if everyone is on the same team, you are like ten times as strong, you know.
Akshay – Absolutely!
Fedde Le Grand – And I think all the guys we've signed understand that as well, which is awesome.
Akshay – Out of all the guys that you've signed so far, which artist are you the most excited about?
Fedde Le Grand – The Vol2Cat guys are very, very productive so they are definitely my favorites right now.
Akshay – And lastly, we just got word of the fact that you've received an approval to remix a track by Charlie Puth!
Fedde Le Grand – How do you know this?
Akshay – Your manager told us (laughs)!
Fedde Le Grand – Oh, really. Ok. Yeah, it has just been approved actually like about a week ago.
Akshay – Which track is this?
Fedde Le Grand – I don't think it's out yet, the original.
Akshay – Any idea when your remix comes out?
Fedde Le Grand – No. I guess it's usually within a month and a half or something.
Akshay – Considering it's a remix for Charlie Puth who's obviously from a very different genre, would you approach the remix differently compared to how you usually do your productions?
Fedde Le Grand – Yes, in this case. Yes, in general, this pop music is slightly slower.
Akshay – Yeah, absolutely!
Fedde Le Grand – So you have to speed it up a little bit and that's usually the first thing I look at. If it's possible because I think if the tempo changes too big, you'll hear it.
Akshay – I can't wait for it to come out.
Fedde Le Grand – Me too! I'm curious what everyone thinks about it.
Akshay – What are your plans for the rest of ADE?
Fedde Le Grand – ADE. Pretty much my every day is full. I do a lot of interviews, I have a few meetings myself. I want to see some equipment, I have an appointment for that too, so that's sort of like my daytime.
Akshay – Apart from the business side of it, how do you try and spend your personal time? If you have any personal time?
Fedde Le Grand – It's ADE. There is no personal time. What I usually do is kinda like because there's so many Dutch guys here obviously so I do a lot of walking around, say so I play fifteen minutes here and half an hour there. Hopefully I can make it to Nicky Romero's party, Afrojack and the guys come to my party as well. All of the Dutchies are sort like family anyways so everyone kinda like walks in to each other's parties and plays for like a few minutes.
Akshay – That's pretty cool! Have a good one man!
Fedde Le Grand – Yeah! Cheers.