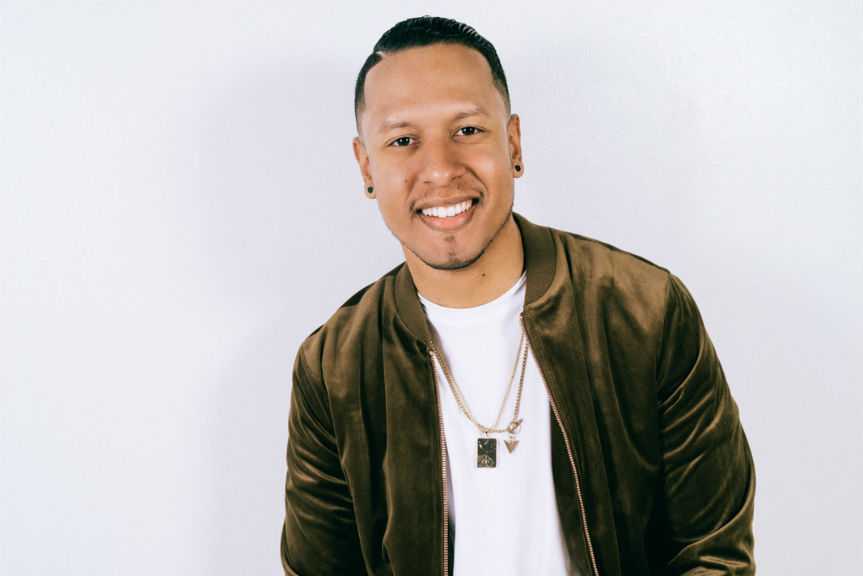 For more than a decade, Gawvi, the Miami-bred producer/DJ/songwriter has been carving his own path. With an approach that spans a myriad of genres including hip-hop, pop, and electro, his sound has remained unquestionably unique and globally appealing.
Recently, GAWVI released his celebrated debut album entitled We Belong, featuring guest appearances from ELHAE, Andy Mineo, KB, Wordsplayed, Jordan Powers and more. We caught up with him and spoke to him about how this album came about, and plenty more. Read our chat below. :)
Varun – Hi GAWVI! Thanks for taking time out for this interview! How has 2017 kicked off for you?
GAWVI – Thanks for having me! 2017 has started out amazing! I couldn't have ask for a better start to this year.
Varun – Your new album 'We Belong' is hotly tipped to be a major success, with the previews being received very well by the audience! Can you tell us more about the making of the album and how the inspiration for the project came about?
GAWVI – This being my debut album, I had so much I wanted to talk about. There were so many sounds I wanted to experiment with. I knew the message I wanted to communicate all along, I just needed to allow for the creative process to happen in order for it to all come together. I had an amazing team of writers and singers that brought my vision and passion for this come to life. There were many long days and nights in the studio. Once I get into my zone, I stay there until I feel like it's finished.
Varun – Following a monumental collaboration with Jordan Powers, 'Out My Mind', received huge admiration! What can fans expect with the new track on the horizon with Jordan this time round?
GAWVI – Jordan and I work amazing together. She is one of my favorite people to collaborate with. Her ear for music, her ideas, her style of writing is magic with my production. She is featured on the song, The Sickness. We just hung out and talked about how much social media has taken over our lives, relationships, and identities. I want people to live a life full of purpose and know that their passions and talents all belong as part of a bigger picture. We wanted to touch on how so much is being stolen from us and is pretty much creating a sickness, almost an addiction to acceptance in our culture.
Varun – Can you tell us more about your journey from a producer to a solo artist?
GAWVI – The journey has been long but it has been great. I'm constantly learning and growing in different areas. I'm blessed that I have the opportunity to excel in both parts of my career. I wasn't sure what to expect as an artist. When you're a producer, so much of your career is behind the scenes. As an artist, you're constantly in the spotlight and I feel sometimes there can be more of a demand on you as an artist. I'm just learning how to navigate through it.
Varun – You launched a fund raising campaign for charity: water, with the release of your 'In The Water' video. Can you tell us more about this initiative?
GAWVI – We thought it would be creative to partner with an organization with such a vital initiative. My goal is to use the platform I've been given to be able to bring more awareness to issues that matter to me.
Varun – How has working under the tutelage of Pharrell and Rodney "Darkchild" Jerkins, helped shape your career?
GAWVI – It taught me a lot about staying humble, working hard for what I want to accomplish and understanding that not everyone may understand your sound or vision at first, but keep working hard on it until people get it.
Varun – What advice would you give upcoming artists, looking to make it in the industry as producers and performers?
GAWVI – Trust yourself and your talent and surround yourself around a great team of people that will challenge you in your craft and in you as a person. Work everyday on your craft, it's the only way you'll get better.
Varun – Your 5 essential tracks at the moment?
GAWVI – That's a tough one. I'm always listening to different music and looking out for new artists and sounds. Right now, I have We Belong on heavy rotation. Thanks so much for having me!
Download/stream "We Belong" here.