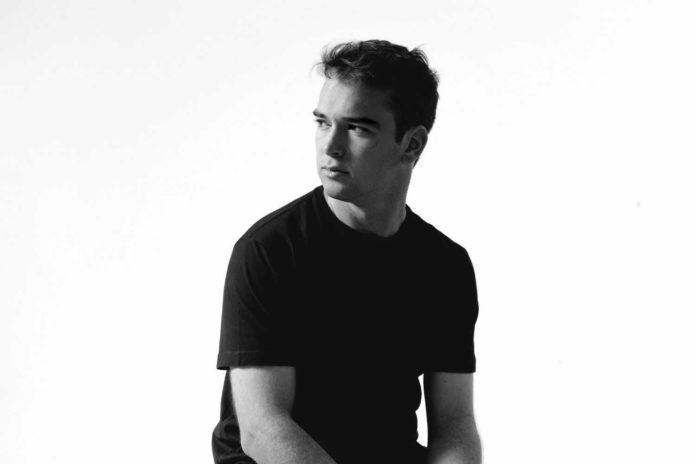 San Francisco based producer Slaptop, recently announced the release of his new album, "With You," which features collaborations with a whole host of musicians.
We caught up with him and spoke to him about the album, and how it's proven to be the most defining moment of his career so far.
Valarie – Welcome, Slaptop. Thanks for taking time out for this interview. It's a pleasure to have you!
Slaptop – Happy to, thank you!
Valarie – Congratulations on the release of your debut album – With You, how does it feel?
Slaptop – It feels great for it to be out. I have been working on the album for nearly 2 years now, making it far and away the largest undertaking of my life. Weird to think about it that way, but yeah, glad it's over. The response from people has been so nice though. I have noticed a real difference in the gigs I've played since releasing the record. People seem more engaged and more thoughtfully listening to the music, which is amazing.
Valarie – There are quite a few different styles and takes on the album. What led you to want to make an album? And how do you hope your fans and critics receive it?
Slaptop – I set out to make something much more cohesive in terms of style. I think very critically about music and I know that people like to be able to classify and understand the sound of a specific artist. However, the truth is that I am not cut out to make 11 songs that sound the same. I don't mean that in a snarky way – i literally tried and failed. I get excited about trying new things and when I am excited about a song it turns out better. As far as fans and critics I just hope people get a chance to hear it. In releasing it independently it's been much harder to get it heard than my previous tracks, but I do feel very proud of the album and feel like there is something on there for everyone.
Valarie – How many songs did you go through to come up with the final tracklist?
Slaptop – I probably started about 150 tracks and "finished" 35, then pick 11 that I liked the most and made some sense together.
Valarie – Your most recent single from the album – Come down featuring Rozzi Crane, sees you exploring an unfamiliar sonic territory that fuses pop vocals with future bass rhythms. Tell me about the inspiration for this particular track, and what the production process was like.
Slaptop – This is the oldest track on the album as I originally wrote it over 3 years ago. The first version had more of an urban vibe and had myself on vocals. There was another version where my little sister sang the vocal that sounded great as well, but the track really came together when I sent it to Rozzi. Rozzi and I are high school friends and it was awesome to hear her incredible voice on the song. She also wrote the outro vocals which help take it to another level. One day I was like, damn, I'm like this, but I'm not sure how it fits with Slaptop at all, so I started messing around with more of a future bass sound and completely overhauled the production into what you hear today. I think it would make a cool James Bond song or something like that. Has that slow sultry kind of vibe.
Valarie – Can the release of your debut album, be termed as the most defining moment of your career?
Slaptop – I think so. I had a bunch of hype surrounding me when I first started making music because of "Sunrise", and the label and people and money that was surrounding it. But this is the defining moment in my mind as to whether or not I can move past that and beyond that initial momentum. The truth is that my music has gotten better, and I am working way harder so it would be awesome to see it all happen, but you never know.
Valarie – As an artist, do you ever feel that the work you put out is subpar, and you have to work extra hard to make sure it's presentable?
Slaptop – Yes, I think the hardest part about being an artist is your complete and utter inability to assess the quality of your work. More to the point of the question, I put myself firmly in the hard working category, if the other category is talent.
Valarie – What are your plans for the rest of 2017?
Slaptop – I would like to tour more and go out and perform the new record as well as keep making music. I have a label now – Sunsquad Records – which I would love to develop as well as a few other musical projects that I am interested in pursuing. Also have a clothing line idea that I am excited about. That sounds like a lot but it's all true, not enough hours in the day.
Valarie – Top 5 artists that you are loving at the moment.
Slaptop – Tim Green, Taches, Jonas Rathsman, Durante, Kidnap Kid
Valarie – Thanks, Slaptop for taking time out to talk to us here at T.H.E – Music Essentials. It's been a pleasure!
Slaptop – Thank you so much for having me!
Check out Slaptop's debut album – With you, here.

Latest posts by Valarie Morris
(see all)