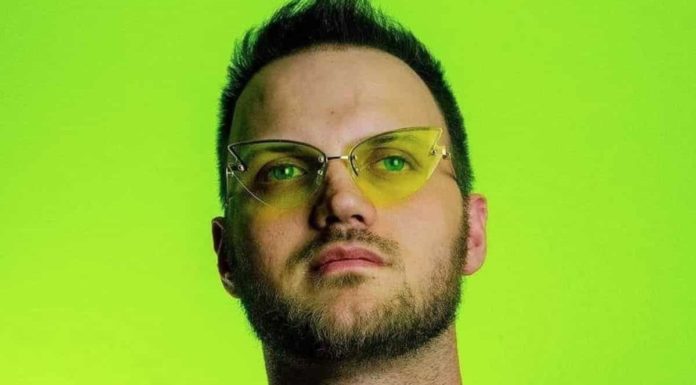 Jaksan is an artist who is evolving the genre of Tech House with every track he releases.
'Love Is The Answer' is a deep and dramatic Tech House tune that features a catchy spoken word and a gripping bassline. Fully armed with a catalogue of outstanding releases such as 'LaLaLa', 'Blow Out' and more recently 'Let's Get It', we caught up with Jaksan to find out the artistry behind 'Love Is The Answer'.
T.H.E – Tell us a bit about the inspiration behind the track?
Jaksan – A lot of my tracks are straight party tracks and I really wanted something that just vibed differently in my sets so I really built the track with that in mind.
T.H.E – How would you sum up 'Love Is The Answer' to someone who hasn't heard it yet?
Jaksan – Old school house flare with modern house structure and a weird rave stab over the top
T.H.E – How was your experience creating 'Love Is The Answer'?
Jaksan – It came together quickly and honestly, I went back and forth on loving it and hating it, but the vocal is a staple in the scene and it really works well on the dance floor.
T.H.E – Can we hear any of your musical influences in this track?
Jaksan – The initial hit on the drop is very Chris Lake-ish
T.H.E – If you could produce any other genre of music what would it be and why?
Jaksan – I've thought about this a lot and I would love to produce something that really hits people on an emotional level like Kaskade or maybe even Trance.
T.H.E – How do you balance producing with the rest of your life responsibilities?
Jaksan – Hah balance isn't the word I really just don't sleep and spend at least 4 hours – 8 hours a day in the studio.
T.H.E – Tell us some of your plans for the summer career-wise?
Jaksan – Well, the bookings are getting tight in the Fall so I'm really just trying to get my tracks ready for the shows and hopefully signed before I start touring.
T.H.E – How do you compare the music scenes in LA and Las Vegas?
Jaksan – Great Question, Los Angeles is definitely much more competitive loaded with talent in all genres with quality House acts in town every night. Vegas is growing but tends to be Polarized between Bass Music and House Music but there is some really talented House acts here that are starting to make some noise. It's also different because you can experience a sunrise set every weekend in Vegas so the party starts later and ends later.
T.H.E – Talk us through your creative process? How do you think up ideas for your music?
Jaksan – So many different ways, but usually I decide what I want to be most interesting, bass or drums and I start with that decision first and build up from there.
T.H.E – What advice do you wish someone had given you in the early stages of your career?
Jaksan – Reference other tracks, be really hardcore and pick out the details and compare them to your details
T.H.E – Finally, where can people go to purchase 'Love Is The Answer'?
Jaksan – Wherever they generally get their music but I love seeing love on Spotify & Apple Music