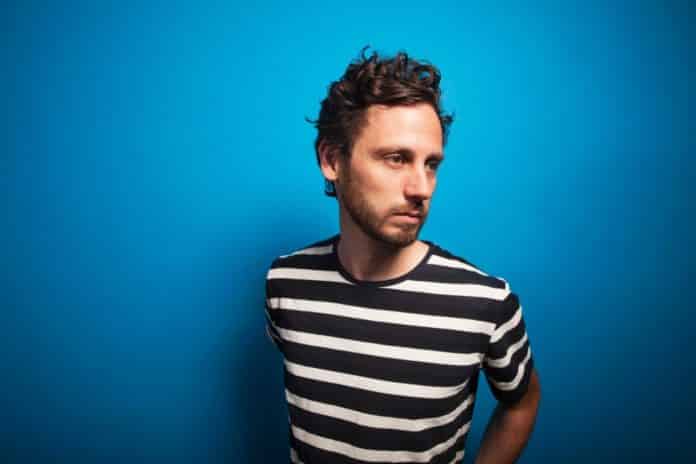 Mason is back with his third artist album and his first on the mighty Toolroom Records.
The Dutch DJ and producer has consistently walked his own path over a 25-year career, ignoring the inherent trendiness of the dance scene despite finding himself in global crossover territory with the huge hit 'Perfect Exceeder' back in 2006. Instead of chasing this success, Mason a.k.a. Iason Chronis launched his own label, Animal Language, releasing two albums featuring collaborations with artists as diverse as Roisin Murphy, Sam Sparro, Kurtis Blow, Aqualung, Jocelyn Brown, and Zoot Woman. He has DJed all over the world and continues to make quality music delving across the genres to great effect.
Mason's third artist album 'Frisky Biscuits', is a 13-track collection that weaves between house, disco, funk, and his own impossible-to-define sound. The album is out now and we thought now might be a good time to catch up with the man himself!
T.H.E – Hey man! Welcome to T.H.E – Music Essentials. How's it going for you with the lockdown and everything?
Mason – Thanks for having me! Pretty good considering….. I've been DJ-ing for 25 years most weekends, so I do notice now how much I miss it now it's gone. Not the money or shine, just the sheer fun of it. Apart from that life's pretty calm like everyone else's: raising toddlers, gardening, and obviously the studio. Regarding studio work, nothing has changed, as I've always been a hermit working on my own there anyway.
T.H.E – Your new album on Toolroom Records – Frisky Biscuits, is termed as an uplifting antidote to COVID-19 and was entirely produced during the lockdown. How did it come about?
Mason – I already did a few singles with Toolroom, but when I played them some other things I'd be working on they asked if I'd like to do an album with them. It was the perfect timing: corona lockdown in The Netherlands had just started and an album is a good size chunk of work to focus on. No distractions from shows and tours, all the peace and quiet to focus on the album.
T.H.E – This happens to be your 3rd album and the first since 2014. What made you decide now as the right time to produce and release an album, and how have you tried to keep it different from the previous two?
Mason – I really enjoy working on albums as it gives you the opportunity to do a wider palette of sounds. So at some point, it had to happen again. I had also recently recorded lots of new vocals and ideas in studios in Paris, London, and New York, that there was a lot of material to work on. Soundwise it'd be boring to keep doing the same things over and over. And as my previous albums are from 2010 and 2014 I'm already in a different musical place. I also enjoy the craft of mixdowns and getting it to sound right much more than I did in the past.
T.H.E – It transcends across genres. Was that the aim when you started producing it or did it happen on the fly?
Mason – Ha, I don't think about these kinda things at all! I just create a lot of demos in all sorts of styles. Sometimes a few hundred in a month, which can just be little 8 or 16 bar ideas. I think it's important to keep writing a lot and keep the creative juices flowing. I only end up finishing maybe 1% of them, as I think you can make anything sound phat these days, but it's about finding the right idea. With an album, I do feel there's the freedom to release some other weirder or slower stuff as well, as it's not only focused on dance floors, which my singles usually are.
T.H.E – Which artists/sounds inspired the album, and how did the title come about?
Mason – I've always been more inspired by a lot of old music. There's soooo much great music behind us and I still discover new acts every day. I think people can sometimes be too preoccupied with the trendy acts of today. Suppose you can find influences of house, indie, disco, electro, funk on the album.  But also quite a bit of hip hop, as I grew up being a hip-hop DJ in the 90s. Suppose also a lot of pop. I find the area between pop and dance music quite interesting, as it can become cheesy pretty easily. I see it as a challenge to work in that area with a certain class and originality. Up to the listeners if I succeeded in that…
T.H.E – What would you want listeners to take away from the album?
Mason – I try and keep my music accessible to anyone, not just to a bunch of snobby connoisseurs. But trying to keep it fresh, different, original, and fun(k). I find it pretty boring to do music that I myself or others have already made, so I somewhat try to explore different vibes. But in general, it's a pretty positive bunch of tracks on 'Frisky Biscuits'. I think the world is serious enough already as it is and can use a bit of positivity
T.H.E – How was it working with Toolroom on this release?
Mason – Awesome. Last year we just had some one night stands with a few singles, but this year we're seeing each other more seriously, have met each other's parents and all that 😉
T.H.E – What does the rest of 2020 look like for you?
Mason – I can make something up for PR purposes, but to be honest I have no idea. I've been working on this album and a few other bits the whole of 2020 so far. So time for some new musical challenges. I've been in the studio more or less every day for the last 20 years and looking forward to being locked in for the next 20 years. I'm super grateful my fans make it possible for me to make a living out of doing my weird studio shit.