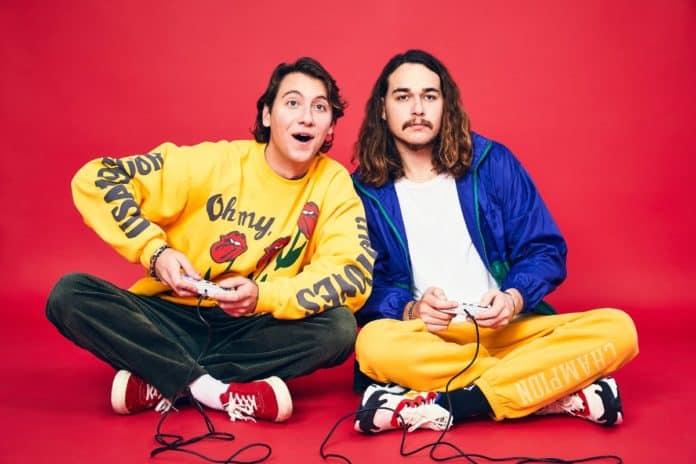 Niiko x SWAE's 'Field Trip' EP is a particularly delightful excursion for dance music aficionados of all walks of life.
Comprising previously released singles 'I Ain't Going Home', 'Glue' and 'Better People' as well as the new and radiant summer anthem titled 'Together Again', the EP touches on the chronicles of Niiko x SWAE around the time they first met.
We caught up with Niiko x SWAE to learn more about how the EP came about, and more.
Varun – Hey guys! Good to connect! How has the past year been for you?
Niiko x SWAE – The last year has been hard on everyone. We decided to make the most of the down time. We put our heads down and worked harder than we ever have. With the absence of live shows, we decided to hone in on our original productions, content, and our overall brand.
Varun – We're thoroughly enjoying the new EP! Can you tell us about the creative process around the EP? Did you have a game plan in mind for the EP prior to commencing production?
Niiko x SWAE – The EP perfectly represents our friendship and upbringing. We really didn't have to give it much thought. We wanted it to encompass the journey we have had as friends- touching on as much childhood nostalgia as possible. From LEGO's to Pez Heads- we wanted all the imagery associated with this ep to spark an early childhood memory from the listener.
Varun – Can you tell us more about how the collaborations on the EP came about?
Niiko x SWAE – The collaborators on this EP fit perfectly into our vision. Each one had sent us a top line that's theme resonated with us. We were able to craft and write production around these lyrics which truly inspired and pushed the whole EP to a new level. We really are lucky to have worked with such amazing and talented people on this project
Varun – Given the unfortunate pandemic at the moment, event curators and promoters are constantly working to evolving the live music space. How do you think the pandemic has impacted artists, including yourself, in terms of creative processes or taking different approaches with their music? Given the online streaming domination at the moment, do you think it affects the approach to the kind of tracks that you propose to work on?
Niiko x SWAE – As hard as this pandemic has been for everyone, it has forced artists of all kinds to learn and adapt. We decided to crank down on our original productions and portray our true, authentic selves on platforms such as Instagram and Tik Tok.
If anything this time has allowed us to create original music we are confident in and sharing across all streaming platforms.
Varun – Can you describe some key moments from your journey as a duo till date? Have there been any challenges vis a vis the creative process, as a duo?
Niiko x SWAE – As a duo we have always had a consistent vision. We look back on and cherish the days we had first starting out playing college parties. As we branched out and started to play bigger clubs such as Hakkasan and LIV Miami, we have always had the same mindset- have fun and enjoy the process.
Varun – How would you describe your sound? There's always been constant innovation and trends, if you will, in the industry. Is that something that influences your sound or approach to your brand in anyway?
Niiko x SWAE – Over the last several years our sound has grown tremendously, especially this last year. We have always loved artists such as Calvin Harris and Tiesto and more recently Loud Luxury and have drawn tons of influence from them. We kinda like to describe our style as nostalgic and pop influenced but with a heavy focus on electro house.
Varun – Which artist are you most looking forward to collaborating with in the near future?
Niiko x SWAE – We are shooting for the stars and hopefully one day we are able to collaborate with artists such as Zedd, Tiesto, Martin Garrix, and Calvin Harris.
That being said!!…. we have collaborations coming out with some artists that we have looked up to our entire lives. We are beyond excited about those and cannot wait to share them.
Varun – What is that one piece of advice you would give upcoming artists that you wish you'd gotten when you started out your journey as producers?
Niiko x SWAE – Be your true authentic self. Put together a vision and a build a team that you truly have faith in. It's also important to build a brand around yourself and your music.
Varun – What's next for 'Niiko & Swae' musically and on the performance front?
Niiko x SWAE – Expect a ton of original music! Live shows are coming back and we have an arsenal of unreleased music ready to be played.
Latest posts by Varun Marwah
(see all)