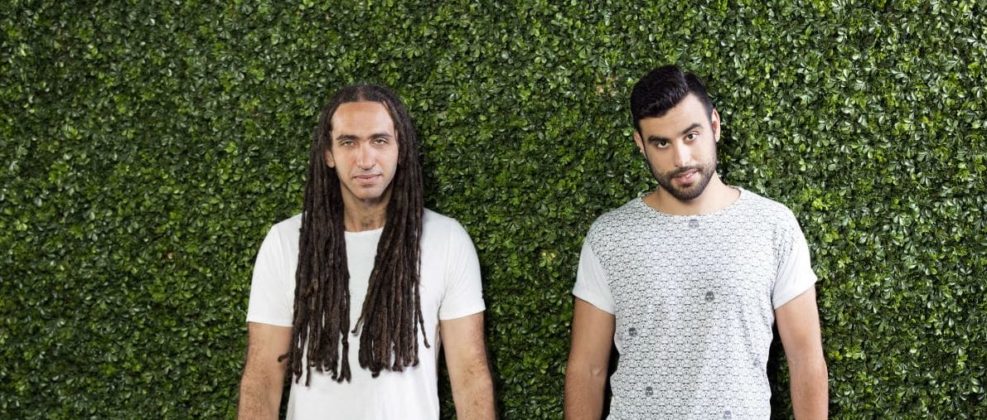 Canadian duo – Sultan + Shepard began remixing songs in 2010 and soon went on to undertaking collaborations with revered EDM artists such as Dillon Francis, Tiesto, and Fedde Le Grand.
Having toured across the globe, and at some of the biggest festivals like Tomorrowland and Mysteryland, it's clear that this duo is destined to head in one direction, and that's up!
This power-packed duo recently performed in India and we had a chance to catch up with them. We spoke to them about all things India, their upcoming single, and how they finalize a track.
Paridhi – Hello both, how did you find the crowd and people in India? Have you had the chance to try some Indian food yet?
Sultan + Shepard – The crowd in India is one of the most enthusiastic in the world honestly. They were one of the first countries in Asia to really embrace dance music and we've been playing there for about ten years now! It feels like a second home for us. And yes, we are definitely in love with the food. We try to order it all the time at home, but when we're there we freak out and eat as much as we can. Lamb Biryani is probably our favorite dish
Paridhi – Before we get into your upcoming single, tell us how Sultan and Shepard happen?
Sultan + Shepard – We met back in 2002 when we were both at college in Montreal. Sultan was DJ'ing and I (Ned) gave him a cd of some music I was making. We became fast friends and eventually started working together on music. We made a lot of records and toured individually but it wasn't until 2010 that we really started the Sultan + Shepard brand and began touring together. That was around the time EDM really started picking up in North America so it was perfect timing.
Paridhi – You had quite a few singles drop in 2018. Tell us about how "Somebody New" and "Ready" came into being?
Sultan + Shepard – 'Somebody New' was a song we did with Vassy. We met Vassy right when we moved to LA in 2012. Our friend Dave Aude told us that we had to work with her, so we met her and our first day in the studio we wrote "Bad" which ended up being a single for David Guetta and Showtek, so we've always had great chemistry with her. With Somebody New, we had an idea for an emotional house track, and Vassy came up with these great vocals and then we re-did the production to feel like the early 90's emotional house records that we loved.
With "Ready" – that was a vocal that we had done with the very talented Zach Sorgen, who's become one of our favorite writing partners. We had run into the Tritonal guys for years on the road at this club or that festival and we always talked about doing something since our sounds were pretty compatible. So we sent them the vocal and they loved it and the rest is history.
Paridhi – What is your process of making a new single? What makes you decide – 'Yes this is the song I want to create, and this is who I want to collaborate with.'
Sultan + Shepard – That's a good question, but it's hard to answer. For vocalists, usually, it's people who have a unique voice or are making stuff that has a really strong feeling. We get a lot of demos that just sound like people who are trying to be someone else, which isn't really interesting to us. For us, we want something that sounds unique and has a lot of feeling, which means we're not going to collaborate with just anyone.
Paridhi – You recently released the single American Dream, tell us a little bit more about it.
Sultan + Shepard – That song came about while we were working on a completely different track. We had done a remix for Fatboy Slim that got a lot of good response and we wanted to do another song that had a similar drop. We had been talking of re-making American Dream by Jakkata for many years, and we played the chords for the drop and it worked perfectly. Then we went back and recreated all of those beautiful melodic parts. It wasn't something that we really planned necessarily but it just came together in a few hours really spontaneously. I think the fact that it was swimming around in our subconscious for so many years made it materialize really quickly.
Paridhi – We've heard that there is a new track you are releasing on March 15th i.e. Deeper, did you play it in your sets, during your India tour?
Sultan + Shepard – Yes, we're super pumped about this track. It went off in India, especially in our club shows in Bangalore and Hyderabad. Carla Monroe is an amazing vocalist and I think everyone wants to work with her since she did "17" with MK, so we're really lucky to have this one and we hope it connects with people. It's got a really nice house vibe to it.
Paridhi – 2019 seems to be shaping up into a massive year for you. Tell us about your plans with music and touring this year?
Sultan + Shepard – We've got our album coming out in April, which is really exciting because we've never actually released an album if you can believe that. It's got a lot of our favorite songs that we've released in the last year on it, plus a bunch of new unreleased stuff. We think there's a little of something for everyone on there, and we're really happy with it. We've also done a movie project that is accompanying the album, so that will be exciting for people to see…Touring wise we're kicking off another year of our residency in Atlantic City at Haven this month and generally just bopping around the US with dates in New York, LA, Miami, Chicago and a whole bunch more coming up in the spring.
Paridhi – Lastly, which 5 tracks have you been playing massively in your sets!
Sultan + Shepard –
Thomas Newson – Ragga
Teamworx – Clap Back
Rob & Jack and Sanjin – Bashment Thing
PBH & Jack Shizzle – Bring The House
Alesso – Tilted Towers
Well, it was refreshing to meet with them. From meeting in college and writing 'Bad' together, this duo has been creating a vibe with their singles and remixes across the world. Along with their new single, they are also launching their first album in April which has something for all their fans. You all must watch out for these Grammy nominees as their music is soon going to be on everyone's playlist.
Watch the highlights of their India tour, here.
Latest posts by Paridhi Bhatiya
(see all)