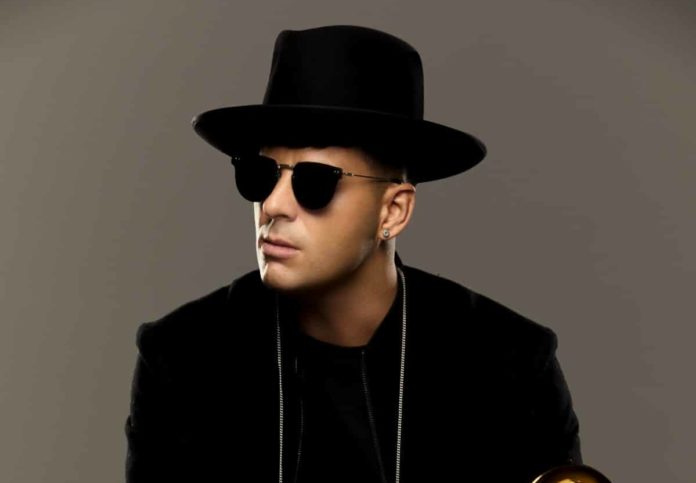 Timmy Trumpet talks about "Life Like This", why Tomorrowland is his favourite festival, and more.
Aditya – Hey Timmy, we're glad to have you for this interview. How was the first half of this year for you?
Timmy Trumpet – Pretty fkn amazing! Back on the road touring again after spending a lot of time with friends and family. I got married in Hungary to my beautiful wife Anett after 7 years together and it was without a doubt the best day of my life. Life's good!
Aditya – 'Life Like This' surely is a byproduct of your consummate artistry, it sounds absolutely stellar. What's the creative process behind this track?
Timmy Trumpet – "Life Like This" is the first single off my forthcoming, second album. My first album "Mad World" came out in 2020 and I felt like I had been writing that album my whole life. We decided to theme the album around what was going on at the time and as we all know 2020 was a circus. The craziest reality TV show that any of us had ever seen before. This album will be about now. About 2022. About how far we've come since then, and how in many ways it feels like we've learned nothing from our past mistakes. Since "Life Like This" is the first piece from the album I wanted it to have a very particular sound. I love Future Rave but wanted to give it a little more of a progressive edge. David Guetta and Mortem are kings that have shaped a movement, and this is officially my experiment with sound.
Aditya – The most exciting part of this release is that anyone can invest, in what ways does this open the doors for the music industry?
Timmy Trumpet – Looking into the future it has the potential to open a lot of doors but for right now it opens a brand gateway linking fans and artists in a brand-new way. That's what I love the most about what we are doing here with Royal. It's a business model that is very easy to understand, and it makes a lot of sense to me. The idea of simply sharing the royalties of your music with your fans is an idea everyone can understand.
Aditya – For the naive readers out there, could you explain how this works in the simplest words?
Timmy Trumpet – Thanks to all the hard work of the team at Royal, for the first time ever possible to co-own a piece of my new single "Life Like This" which means you will earn royalties from the track. We're offering 50% of the total streaming rights divided up into 3 tiers, starting from $99. This is simply about artists sharing the revenue they earn from the music, with the people who support it the most. The fans.
Aditya – You have a ginormous discography, which is your favorite tune and why?
Timmy Trumpet – I have too many to choose and for all different reasons but it's hard to look past "Freaks". It's the track that changed my life and opened the world to me. It was my first Gold and Platinum record and thanks to its success I met my wife and so many amazing people in my life today.
Aditya – You've performed across the greatest stages in the globe, which is your favorite venue to perform and why?
Timmy Trumpet – Tomorrowland is one of my favourite shows to play but there are festivals all over the world that I absolutely love. I love playing festivals! It's my favourite thing to do. I love big crowds, I love performing, I love getting up there and being an absolute lunatic. There's nothing like entertaining 30 to 40,000 people at once. It's the ultimate rush.
Aditya – Apart from your exceptional DJing & Production skills, you're also a phenomenal trumpet player! When did you pick the instrument?
Timmy Trumpet – I've been playing for as long as I could hold the thing. My Dad taught me, his Dad taught him. The first time I played it along to Daft Punk in my bedroom as a teenager I knew there was something special about electronic music that just worked with the sound.
Aditya – Where do you vision music 50 years from now?
Timmy Trumpet – It will always and forever unite people. It is the universal language that everyone understands no matter what genre or type of music you like. That will never change. Even if we are living on Mars.
Aditya – Do you think blockchain technology is the future?
Timmy Trumpet – 100%. It solves too many problems to not find its way to the right solutions. But there is a long way to go before the world sees mass adoption. It takes a long time to adopt new thinking and a hell of a lot of testing, failing, and testing again. New ideas, new pioneers pushing boundaries. We will get there and it will be beautiful. Royal is one company that are getting it right and using blockchain technology in a very exciting and functional way. That's why superstar artists like The Chainsmokers, Eminem and Diplo have got on board.
Aditya – Lastly, what's your workout routine?
Timmy Trumpet – Skip breakfast, workout hard, stay away from sugar and jump around on the stage like an absolute lunatic. Works for me!