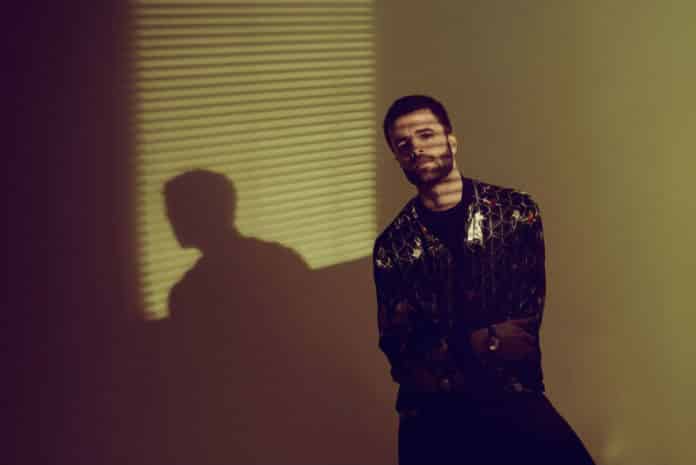 Ever since he started writing and performing music as an eleven-year-old, Youngr has been taking all the right steps.
He has polished his craft to perfection, entertained crowds both big and small with his exhilarating live performances and dropped single after single to tell his story. But what happens when there's too much to say to fit into a three-minute pop song? What happens when those short musical outbursts barely scratch the surface? Youngr's answer to that question is his first-ever album: 'Memories'.
We caught up with him, and spoke to him about the message behind his debut album, and his favourite songs from it.
T.H.E – Hey Dario! Welcome to T.H.E – Music Essentials. How has 2020 kicked off for you?
Youngr – Hello! thanks for having me. it's kicked off quite nicely actually. started with 2 shows in India, then i've been in the studio working on the next releases! no rest for me!
T.H.E – We love your new album – Memories! How long has it been in the works?
Youngr – Thank you! i wrote the title track 'Memories' exactly a year before the release date weirdly enough. After i wrote that track, the whole sound and feel of the album was very clear to me. the whole album was written and produced by June time. then it was just a case of mixing!
T.H.E – This is your debut album. What made you decide on choosing now as the time to release an album?
Youngr – January always feels like a great time to release music. new year. fresh start. fresh palette. It feels as if New Years is that tasty slice of ginger you eat after sushi. mmmmm
T.H.E – What is the message behind "Memories"?
Youngr – the song? or the album? regarding the song – like i mentioned above – i wrote the song on the 31st of Jan 2019 when i was told my Step dad had just lost his mum… and the news really affected me, and the song came pouring out. so that song is about my step dad coping with the loss. regarding the album – it's a very reflective album. the common theme is looking back and processing moments of my life. the good, the bad and the ugly.
T.H.E – Were there any artists or songs you took inspiration from, while creating it?
Youngr – I was listening to a lot of Jon Hopkins at the time. he really inspired me to be aware of the importance of movement in my productions. Other than that… i try not to actively listen to other songs and artists when im creating, cause i feel it will sway my judgement and my creative flow. however i'm sure i'm channeling all my favourite artists that are stored in my musical subconscious.
T.H.E – If you have to choose, which would be your 3 favourite songs from the album?
Youngr – Memories, Childish, The One
T.H.E – What does the rest of 2020 look like for you?
Youngr – studio, studio, studio!