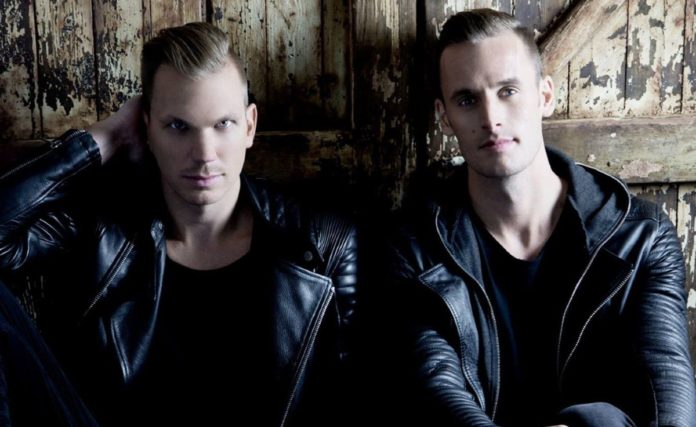 Hot on the heels of launching their track 'Primal Energy' as the official Defqon.1 2020 anthem, D-Block & S-te-Fan are ramping up their studio output with their third solo release of 2020.
Already premiered by the pair on last year's edition of Qlimax, 'Love On Fire' is a sonic inferno fans would happily throw themselves into.
D-Block & S-te-Fan's debut release on Rave Culture, 'Love Is On Fire' is an eruptive speaker-buster made to wreak havoc all year 'round. Infused with fiery vocals and searing synths, the record saw the Dutchmen embrace more trancy influences whilst making sure it's more than capable of setting the world ablaze.
D-Block & S-te-Fan: "As most of us have to stay at home, we hope our track 'Love On Fire' will give you the energy to focus on positivity!"
For over 15 years, D-Block & S-te-Fan have been a game-changing duo in hard dance history. Having recently rediscovered their love for the harder styles, the IDMA 2020-nominated pair clocked up over 50 million streams on Spotify with 2017 album 'Antidote', took the #2 spot in Q-Dance's all-time list of Hardstyle tracks with 'Music Made Addict' and saw three of their tracks featured in Q-Dance's Hardstyle Top 100 of 2019, including #1 track 'Darkest Hour'. As prolific and successful on the live front as they are in the studio, D-Block & S-te-Fan performed at staple events such as Defqon.1, Qlimax, Tomorrowland, Dediqated, Electric Love, Parookaville, Airbeat One and more, even hosting their own stage at Tomorrowland. With their celebration of 15 years of Hardstyle and their newly formed live act Ghost Stories, they are taking all the right steps to ensure that they'll stay on top of the scene for many years to come.
Follow our Lockdown Essentials playlist to stay engaged this quarantine