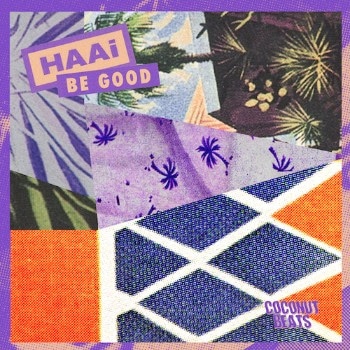 London-based DJ HAAi has released her latest single, 'Be Good' on her own label, Coconut Beats.
Best known for her Saturday night residency at London club Phonox, HAAi has gained widespread recognition thanks to her vibrant sets and eclectic mixes.
'Be Good' echoes HAAi's former work as lead singer and guitarist of Australian psych-rock band The Dark Bells; the new song features all her own vocals, making the track an entirely organic and self-produced HAAi release.
HAAi's wistful vocals are contrasted against driving drums, rattling percussion and dark synth chords for a stirring yet understated anthem that reflects HAAi's tastes for the "​bassy, textured and percussive". ​An accomplished production, this is still only HAAi's second release under her electronic moniker following on from her 2 track 'DaDaDa' EP.