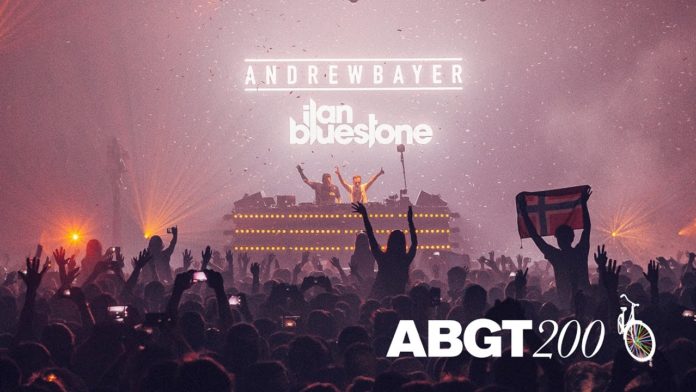 Sparking into life for 2020, two of Anjunabeats heaviest hitters combine for the second time in typical knock out fashion, as Ilan Bluestone and Andrew Bayer send us 'Black & Blue'.
Since 2017's 'Destiny' the pair have blossomed into two of the scene's most prolific and respected producers.
Ilan's debut album 'Scars' showcased his love of melodic, club minded music, touring extensively worldwide. His 'We Are The Universe' EP was another a series of catchy hits, while 2020 sees the launch of the Elysian project with Ilan joining forces with Emma Hewitt and Maor Levi for an immersive trance experience.
Meanwhile, Bayer's 3rd LP 'In My Last Life', was a shift to intimate and soulful songwriting, revised for the dance floor in emphatic style with the 'In My Next Life' club album. The follow up 'Parallels EP' took no prisoners in championing the classic analog sound of trance music.
Having headlined shows across North America, both together and apart, throughout 2019, the year culminated in a back to back set at Dreamstate, unleashing 'Black & Blue' on the world.
"Every time Bayer and I played 'Destiny' live during one of our BayerStone B2B sets, we always commented to each other that we absolutely HAD to write a follow-up. Our idea this time was to create something a little less melodic, and a bit more gritty and grimy. Bayer is a king for writing a filthy bassline, so I sent him a breakdown melody which I already had written, and he loved it. I sent him the stems and we began working through FaceTime. Initially, we had various ideas for the groove before settling for the one we used in the track. The whole track was quick to create over a couple of days. I tested out the new track at a few shows before unveiling it at ASOT950, and I'm really happy with the end result. Hope you guys like it too!" – Ilan Bluestone
________________________________________________________________________
We have made a special playlist to help you stay engaged, and stay at home during this lockdown, you can stream it here.
Latest posts by Shivani Murthy
(see all)