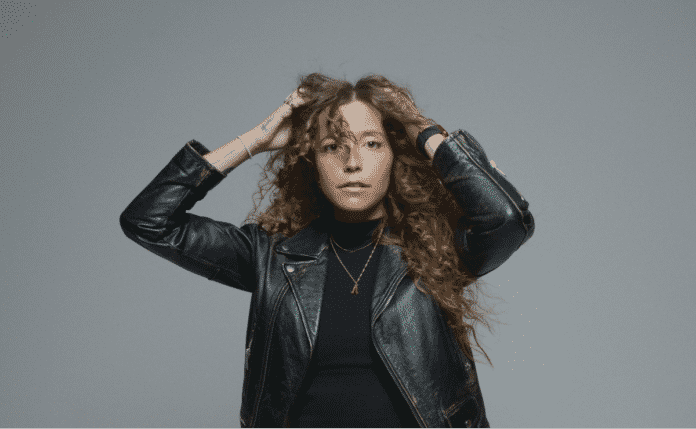 LP Giobbi is partnering with Insomniac Records to release the first-ever 'Femme House' compilation, an 11-track package built around the ethos of a platform focused on empowerment.
FEMME HOUSE is embodying part of its purpose in release form through its first official compilation. LP Giobbi baptizes the release with the lead cut, "Togetherness," a soulful and imperative outcry for unification that finds frequent collaborator hermixalot spitting truth behind the podium. The rest of the album is split up between the organization's beloved alumni and a few newcomers.
"FEMME HOUSE and I teamed up with Insomniac to highlight a dozen of the most innovative, boundary-pushing, superstar caliber artists of our time; it just so happens they're all women," boasts LP Giobbi. "Let's celebrate Women's History Month together by expanding our ideas of who is and should be a dance artist, or producer, or DJ. And let's normalize equity across platforms, stages, albums, and every boundary that seeks to separate us."
​​Running the gamut from decadent house rollers to heady warehouse grooves, representation across a myriad of genres is also a major sticking point for this well-rounded affair. A few of the featured artists were kind enough to chime in and provide some key insight on their contribution to the album.
Mija shares a little easter egg of an element she peppered into her track "Groove," a gritty and stripped-down binge on bass guitar. "I was so excited when FEMME HOUSE asked me to be on this compilation, so I made this track specifically for them. My favorite part in the song is when I sampled my cat's meows. It's the little things that make it so special and fun!"
"Really happy this track found a home on Insomniac Records' 'Femme House' comp," adds VNSSA. "I love FEMME HOUSE and LP Giobbi, and everything they are doing to encourage and support women in music. I'm so happy to be a part of this comp and community." The L.A-based phenom cuts the lights with her offering "In The Dark," a murky tech house number carrying the torch of peak-time vibes.
Brooklyn's designer duo Coco & Breezy—composed of sisters Corianna and Brianna Dotson—echo the importance of having a support system on their radiant roller "Liftin Me Up." They show some love to the person who brought them into this world: "Progress isn't passive, and it doesn't happen alone. We are constantly setting intentions, reflecting, and affirming one another to help our whole tribe grow and prosper. We need to lift each other up—through words, through actions, and through music. That's why FEMME HOUSE was a perfect partner for us with this song. No one has lifted us up more than our parents, so when our mom needed some support recently, we had to make sure we held her down like she's always done for us. Our conversation is sampled in this song, and it's the spiritual basis for the track's message; 'Everything is carved out in our lives for a reason.' And of course, since it's a Coco & Breezy jam, you know it also must have that groove to move your body and that feeling to heal your soul."
"My track is meant to make you feel ignited," exclaims Kaleena Zanders. "I have a love for in-your-face acid house and rock. I wanted to marry my voice with the two sounds that I love to create something that bangs!" The singer and producer combo puts both of her talents on full display on the squelchy and electrifying "Resurrected."
Pulling up from Washington D.C, Baby Weight takes her throne on the unapologetic "House Princess," which features the bodacious bars of Karnage Kills. "FEMME HOUSE represents an opportunity to foster an environment where everyone feels seen through the shared language of music. To see a global entity like Insomniac, find value in that gives me hope for a more equitable future for diverse artists to play stages on a mainstream level. 'House Princess' was born from that hope," notes Baby Weight.
Mary Droppinz raises the vibrations with her lysergic-laced breakbeat single, bolstering words of encouragement that the world needs more of these days. "'Gonna Be Alright' is about the battle in your mind of wanting something so badly and also trying to be patient and present, telling yourself that it's gonna be alright," she tells us.
Last but certainly not least, Leena Punks weighs in from the other side of the pond with "Decisions," a lush and effervescent creation providing a moment of clarity. "This track is meant to convey a feeling of clearing your head and getting in touch with your surroundings (which is why it has lots of field recordings to infuse an organic element) being present and enjoying the moment. I'm such a huge fan of LP Giobbi as an artist, musician, DJ and entrepreneur in the music industry. Although it seems like female producers are having a moment right now, it's really important to see more women making their mark and LP is definitely one of those amazing people"
Leah Chisholm is a godsend for the dance music community. Not only is she responsible for spreading constant joy both on and off the stage via her LP Giobbi moniker, but the veritable ray of sunshine has somehow found time in-between her demanding tour and release schedule to moonlight as the co-founder of FEMME HOUSE.
The non-profit organization has dedicated its entire existence around the cultivation of equitable opportunity for women and gender-expansive individuals within music. Over the next couple of months, they are taking the mission across the country for the official FEMME HOUSE Takeover tour, a groundbreaking 12-stop initiative offering professional in-person workshops by day, followed by proper club parties by night. In the spirit of the movement, the one-of-a-kind programming is powered by all-female / non-binary talent from open to close.
With appearances from Mija, Kaleena Zanders, Mz Worthy, VNSSA, Baby Weight and more, the album is a housewarming celebration of sorts, welcoming in critical changes at the benevolent hands of LP and the groundwork she's laying for the music industry at large.
'Femme House' compilation track list:
01. LP Giobbi – Togetherness (feat. hermixalot)
02. Mija – Groove
03. Coco & Breezy – Liftin Me Up
04. VNSSA – In The Dark
05. Kaleena Zanders – Resurrected
06. Baby Weight – House Princess (feat. Karnage Kills)
07. Mary Droppinz – Gonna Be Alright
08. HoneyLuv – Your Tongue
09. Mz Worthy – Percule
10. Masha Mar – Mind In Motion
11. Leena Punks – Decisions
LP Giobbi's new "Femme House" compilation is available everywhere via Insomniac Records.
Donate to the FEMME HOUSE organization here.
Sign up for the FEMME HOUSE sessions here.