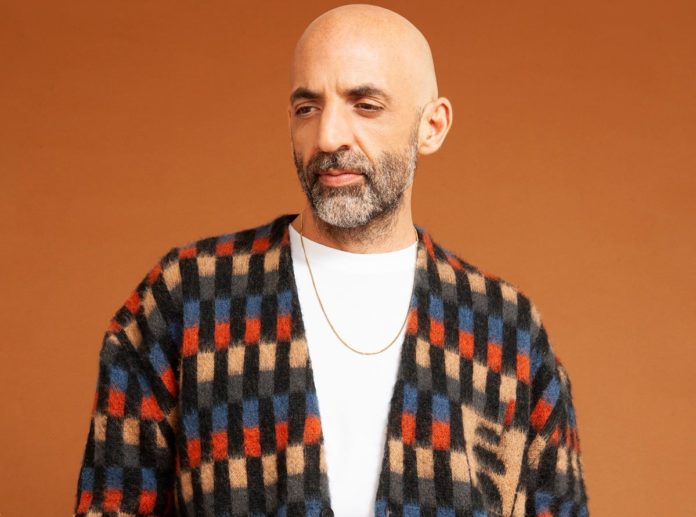 French DJ, producer and Chinese Man co-member, Matteo, stands as one of electronic music's most progressive and authentic voices.
Fuelled by a passion for music's vast and eclectic spectrum, Matteo's solo efforts have allowed him to explore his sound palette and range as an artist with unbound creativity. Now unveiling the latest addition to his flourishing back-catalogue, the talent presents his long-awaited studio album, "Matteo & Bro" – out now on all streaming platforms via his own Chinese Man Records.
Existing between the realms of electronic programming and classical composition, "Matteo & Bro" is built around artistic encounters, with the cuts journeying through soul, funk, trip hop and world music. The long player began to take shape in 2019, when Matteo met guitarist Karim Addadi and bassist Christophe Linconyang, with whom he had previously collaborated with on a film score.
Shortly after, he was introduced to drummer Hugo Pollon and saxophonist, flautist and duduk (Armenian flute) player Lamine Diagne. These initial meetings opened Matteo's eyes to the fusion of classical instrumentation with the modern sensibilities of electronic music, which sparked a real desire to position the musicians at the centre of the creative process. Subsequently, the artists gathered in Bron to compose the eponymous track; a slice of hybrid heaven which seeks to find harmony in these seemingly contrasting genres.
The album's second cut "Prumirim" nods to Matteo's love for its namesake Brazilian beach in Ubatuba. Mixing afrobeat and Brazilian rhythms with baile funk, the track offers the body an invitation to dance; sensual and intense. Joining Matteo on the cut is French vintage keyboard player, composer, singer and producer General Elektriks (aka Hervé Salters), who aids to bring a warm and groovy twist to the epic finale.
Next up is the soft and suave "Sweet Shadows", featuring Belgian vocalist Isadora. Tinged with R&B and soul, the enveloping melody and rhythm evoke movement and the transitions of life. Accompanied by a stunning music video – directed by Christian Volckman – it speaks of love, memories and the soft imprint we choose to keep from past relationships.
General Elektriks returns for the production of "With S"; an intriguing world music cut that honours the traditional qualities of Lamine Diagne's duduk performance in all its meditative glory. Measured and sweet, the track whisks the listener away to unknown lands with its culturally-inspired instrumentation and smooth guitar riffs.
The album's fifth song "Path" welcomes the collaborative efforts of esteemed composer Franck Lebon, whose extensive work on soundtracking feature films guides this gem into reflective and cinematic waters. Presenting as a contemporary take on jazz, the track's star trumpet and saxophone lines make "Path" unequivocally cool from start to finish.
Lebon is brought back on for the follow up tune "Sakakeen", alongside vocalist Tania Saleh. Considered one of the pioneers of the contemporary Arab alternative scene, Tania's magical vocal piece rests beautifully within the ethnically leaning arrangement of "Sakakeen", creating a traditionally influenced foundation for Matteo's modern sound design elements to shine through. The first to tease the full LP, the April-released "Bina" was a great introduction to discovering the project's overall aesthetic; pure instrumental hip-hop sprinkled with a jazzy touch and above all, a lot of groove.
Each instrument serves the rhythm, structure and progression of the track, to welcome the talent of the unclassifiable General Elektriks and his keyboards. Closing out the album is "Playa", which ebbs and flows between jazzy relaxation and sunny landscapes; the breeze of a summer's evening that invites us to rest and reflect upon the day's events.
Available to purchase and stream now on vinyl, CD and digitally, "Matteo & Bro" is a stunningly-produced and refreshing collection of records, which will no doubt satiate the modern audience's appetite for originality and the cross-pollination of genres.
TRACKLIST
1. Bron
2. Prumirim ft. General Elektriks
3. Sweet Shadows ft. Isadora
4. With S
5. Path ft Franck Lebon
6. Sakakeen ft. Tania Saleh
7. Bina ft. General Elektriks
8. Playa