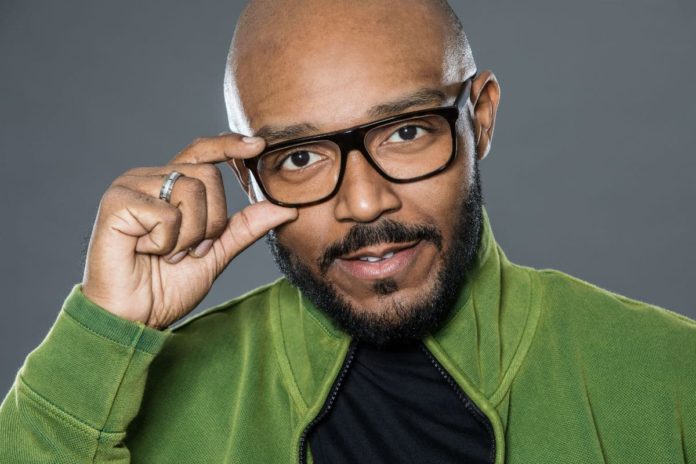 After deep-diving into the wondrous world of dance music artistry with the release of debut single 'Rotate' last year, MistaJam shows that he isn't interested in doing things half-heartedly.
Today, the U.K. tastemaker sparked the launch of his own creative outlet – Dance NRG – with his second-ever single as a producer, writer, and artist. 'Trust You' features the soulful vocals of singer-songwriter Scott Quinn, who recently co-wrote the latest BTS single 'A Brand New Day' with Zara Larsson and Mura Masa.
With 'Trust You', MistaJam has drawn up a serious dance floor anthem designed to satisfy clubbers and bedroom listeners alike. Juggling atmospheric choir chants, cool beats, and Scott Quinn's dynamic vocals, the single serves as a sterling example of the Dance NRG direction: dance music across the spectrum, but always with the same universal emotional appeal.
Speaking about the track itself, MistaJam couldn't help but repurpose a catchphrase from the one and only Mark Ronson: "' Trust You' is a sad banger, a song made for the people who find themselves having to deal with a cringe-worthy moment in a relationship. It was made in collaboration with an amazing singer-songwriter that goes by the name of Scott Quinn, and it has that universal energy Dance NRG will revolve around. Whenever I'm putting out new material, it should be coming out via Dance NRG, as this is where the new chapter of my career begins."
MistaJam has been one of the BBC's most lauded personae since he joined BBC Radio 1 and 1Xtra. Hosting BBC Radio 1's Dance Anthems (Saturday 4-7 p.m.) and BBC Radio 1Xtra's Drivetime show (Monday to Thursday 4-7 p.m.), he was named 'Music Broadcaster Of The Year' by the British Radio Academy and won the award for 'Best Radio Show 2017' at the Music Week. He has already proven himself to be an extremely versatile individual on the gamut of music-related disciplines, and his new creative outlet is bound to personify that versatility in the tidal wave of high-quality dance music it's sure to unleash in the years to come.
The blueprint for MistaJam is simple: dance music in all forms from every mutating sub-genre and era, with the past, present and future united in one heady blend to create a dance floor-centric experience laden with that all-important NRG. "While I'm the one behind the decks – conducting as it were – the headliner will always be the crowd."