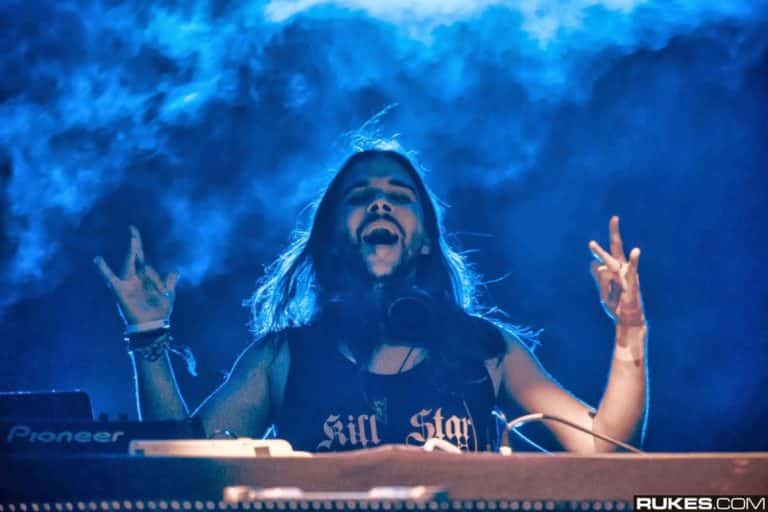 Ophelia is launching Advent, a new bi-annual EP series that highlights rising acts and producers to showcase even more great music within the melodic bass and bass scene.
Volume 1 features a slew of different genres and electronic talent to keep an eye on. The initiative identifies emerging and established talent in the producer community and furthers Ophelia's presence in the growing sub-genre movement of melodic bass. Ophelia will also be hosting a live stream this Friday at 5 PM PST when the EP releases on their Twitch for a roundtable discussion with each of the artists on the record.
Producer & singer/songwriter AMIDY has had multiple releases on Monstercat and sang live recently on the highly visible virtual festival Dreamworld. Slooze is an electronic music producer hailing from Toronto Canada whose been supported by Rezz and 1788-L and has performed at Escape Psycho Circus. Minnesota producer and songwriter Awakend and producer, vocalist and songwriter Thrillogy both provide melodic dubstep sounds that feel right at home on the label. Luke Anders, who has tracks signed to Armada and in rotation on A State Of Trance radio, joins with HGHLND and Roxanne Emery to create a vocal blend of trance and melodic bass. Cinematic bass producer Draeden and the mysterious multi-genre artist Caster both bring the heavier side of bass music to the series. And the melodic house producer Arpyem brings chill and deep house sounds to round off the EP.
Ophelia Presents: Advent Volume 1
1. Thrillogy – Enough feat. Gallie Fisher
2. Luke Anders & HGHLND – Darkness feat. Roxanne Emery
3. Draeden – Dystopia
4. Awakend – Save Me (feat. Levi Blue)
5. Slooze – Evolution
6. Amidy – Fix You
7. Arpyem – ndal
8. Caster – Chimera