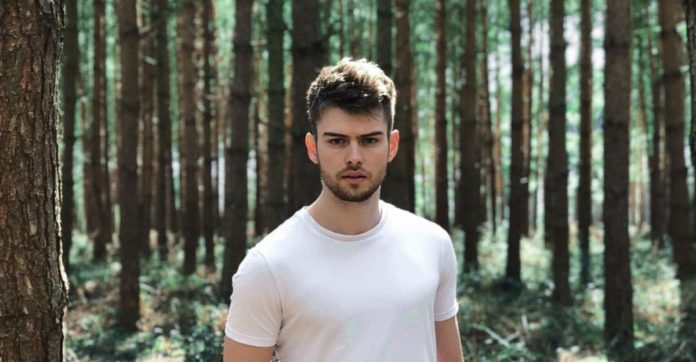 After seeing some amazing tracks on the Rocket League X Monstercat Vol.4, it is time for Vol.5 of the album. The album has always portrayed the best of gaming tracks and here comes first new single from the fifth edition of it. Rogue releases the upbeat track, "Badlands", which acts a fitting opening to the album.
The track opens in a melodic fashion, with dynamic percussion works leading it into the bright phase we will witness ahead. The synth stabs are addictive and uplifting, making sure you are treated to some crisp future bass music. The sub-melodies persist right throughout, as the tempo is also maintained in a consistent manner, enabling the listener to connect to it deeply. Light and vibrant is what the track is, complementing the cool album art as well!
Rogue is the artist alias of Joel Hunt of Birmingham, England. Rogue burst onto the scene in October 2011, releasing Dubstep remixes and original tracks on his YouTube channel. Now, he sits among some of the most exciting up and coming EDM producers around, well known for his releases on Monstercat.
Known for his unique style of blending-in modern bass music with an emotion that is raw, the artist has created many noteworthy tracks like "Pushed Away", "Forever", "Nemesis", "Fury", and "Mirage". His music always displays cinematic orchestral breaks, creating an explosion of musical color that soothes one and all.
The Rocket League X Monstercat Vol.5 Album has kicked things off in grand fashion and we hope to see many such masterful gaming tracks in the album. Stay tuned for more releases from this album! Download the track here.
Latest posts by Pavan Kumar
(see all)