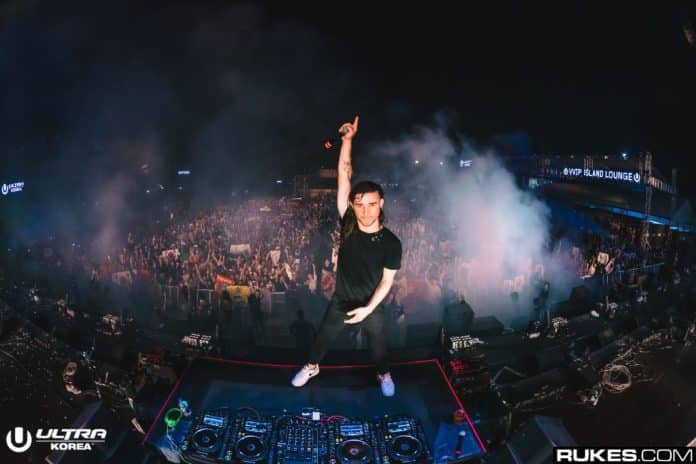 This weekend, on May 2nd, London's NTS Radio will be hosting Remote Utopias which will be a 24hr radio takeover across two live channels, bringing together musicians, DJs, artists and filmmakers from across the globe for a whirlwind of music of all genres, exclusive premieres, radio, and live video streams.
The extremely diverse lineup features names like Tame Impala, Jonah Hill, JME, and more. It also features the much-awaited very first quarantine Skrillex live set!
In addition to the music, there will also be wellness features like guided meditation hosted by Erykah Badu. On top of exclusive radio and very special guests, NTS will be hosting happenings & performances by visionary musicians, photographers and poets such as Kahlil Joseph, Klein, Wolfgang Tillmans, and James Massiah. Special video streams and premieres will also be on offer, including a live video stream of performances from the YEAR0001 collective, a video project entitled Therapy Garden from Mica Levi, Powell's new hYper-ac⊛ustic collaboration with filmmaker Michael Amstad and visual artist Marte Eknæs, and the magnetic Miss Jason hosting Remote Utopia's digital backstage.
The event will be fundraising for The Global FoodBanking Network. Listeners are encouraged to donate when they tune in and give back to the global community however they can in these tough times.
The broadcast will be accessible on the NTS app available on iOS and Android, as well as here running from 9.00 am to 9.00 am (UTC+1) on May 2nd & 3rd.
________________________________________________________________________
We have made a special playlist to help you stay engaged, and stay at home during this lockdown, you can stream it here.
Latest posts by Melody Siganporia
(see all)