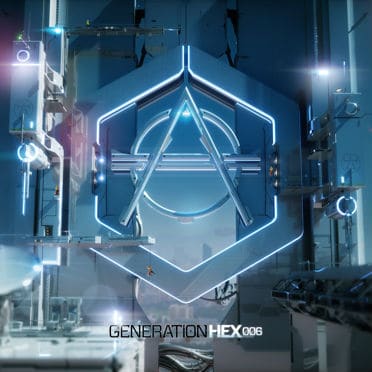 Don Diablo's HEXAGON label has a knack for discovering and presenting the newest talents in current house music.
And what better place to discover these rising stars than the label's 'Generation HEX' EP series, now up for its sixth edition, again bringing together some incredible gems by the likes of Swanky Tunes & Going Deeper, Tom Reason, Needs No Sleep, and We Are Loud. Better check this four-track blast of a package!
Known for delivering major hits and as a renowned talent scout, HEXAGON has quickly established itself as well respected dance label since its 2015 launch. Not only head honcho Don Diablo has produced some of its biggest releases, artists like Zonderling, CID, MOTi and RetroVision also delivered some highly acclaimed tracks.
This included the launch of 'Generation HEX', an EP series where the label explores many of its newly found talents. Since last year, four parts were released, featuring burgeoning stars like Sagan, Matroda, PBH & Jack Shizzle and Raven & Kreyn. With each act having a sound of its own, it underlined the broad sound the HEXAGON label champions.
'Generation HEX 006 EP'
And now, the saga continues with part six of the EP series. This time the label presents four new tracks, delivered by Swanky Tunes & Going Deeper, Tom Reason, Needs No Sleep, and We Are Loud. Every act brings its own unique take on contemporary dance music, moving forward with its sound while keeping a close touch on what's happening on dance floors these days.
"I'm proud to present the 6th installment of my 'Generation HEX EP' series which features fresh talent from all over the globe. The tracks have been tried and tested on the dancefloor by yours truly. I hope you enjoy them as much as I do and play them out LOUD!" – Don Diablo