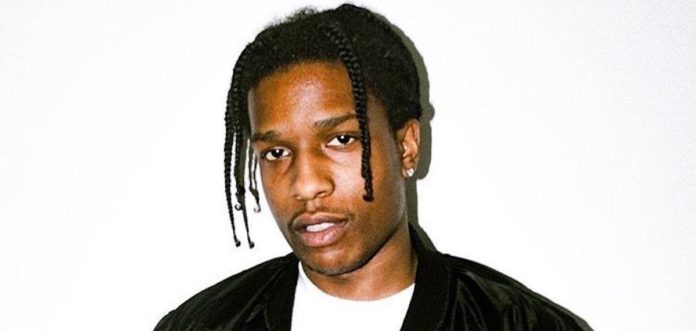 Rapper A$AP Rocky has today been charged with assault in relation to a street brawl that took place in Stockholm, Sweden last month.
After about 3 weeks of being in a Swedish prison, Rocky and two others from his entourage have been charged with assault and a hearing has been scheduled for next week, Tuesday.
Prosecutor Daniel Suneson said in a statement that he filed charges against the artist and two others "suspected of assault causing actual bodily harm, having come to the conclusion that the events in question constitute a crime and despite claims of self-defense and provocation."
The prosecutor recommended that the Stockholm District Court set aside three days for the trial, which Rocky's lawyer Slobodan Jovicic said is expected to start on coming Tuesday. The charges have been dropped to Assault instead of Aggravated Assault which can carry a maximum sentence of two years in prison instead of the possible 6-year prison term under aggravated assault.
Suneson said that he concluded the charged after studying videos available to investigators.
"It is worth noting that I have had access to a greater amount of material than that which has previously been available on the internet," he said. "In addition to video material, the injured party's statements have been supported by witness statements."
TMZ also earlier today revealed that the man at the center of the A$AP Rocky case, the alleged victim Mustafa Jafari, has a criminal assault record since years on end. The first being from when he was only 16 years old, he was convicted of striking a man in his forehead and beating the victim's face. He also had two drug offense cases the following years in 2017 and 2018.
In addition to support pouring in from the fans and music industry alike, Rocky has also received immense political backing. Just last week President Trump got involved and tried to do his bit as well after conversations with Kanye West, but to no avail. While Trump spoke to Swedish Prime Minister Stefan Lofven about the matter, they made it amply clear that the government does not interfere with the judicial systems dealings in Sweden.
Lofven's press secretary, Toni Eriksson, later said that the two leaders had a "friendly and respectful" conversation in which Lofven "made certain to emphasize the complete independence of the Swedish judicial system, prosecutors and courts" and stressed that the government cannot and will not attempt to influence the legal proceedings.
In a brief Press conference after the charges were announced, the media asked the defense lawyer regarding Rocky's reaction and if he knew about the support he was getting from the White House to which he responded saying "There has been a lot of support from a lot of different people, and Mayers is of course very thankful for everybody that has reached out."
Speaking to TMZ (link – https://www.tmz.com/2019/07/25/asap-rocky-charged-aggravated-assault-sweden/ ), Suneson also said he will not be recommending the full 2-year jail sentence if A$AP is convicted during the trial, but at the same time did not disclose what his recommendation would be as he says it will depend on how the trial unfolds. The trial will see a panel of 4 judges hearing the case, and at least 3 of them must conclude that an assault was committed for a conviction. If it's a tie, the prosecutor can ask for a new trial. If Rocky is convicted, a judge will decide the sentence a week later.
Latest posts by Melody Siganporia
(see all)