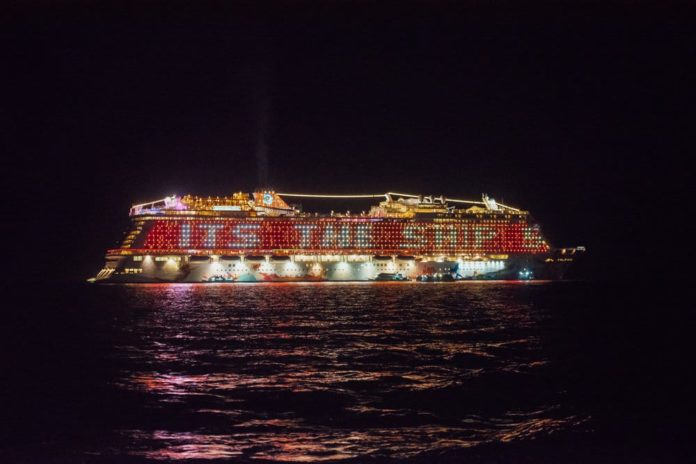 Asia's Largest Festival At Sea – IT'S THE SHIP (ITS) is setting sail into the China sea for the very first time in partnership with Chinese Music World (CMW).
With its first voyage setting sail in 2014, IT'S THE SHIP now boasts an international community of 117,000 shipmates and still counting from over 88 countries including Singapore, Japan, Thailand, and Australia. This summer, IT'S THE SHIP CHINA guarantees its shipmates with an epic festival experience with non-stop music and amazing themed parties that promise a thrilling escapade!
IT'S THE SHIP CHINA Early Duck Phase 1
The early duck promotion is now open, offering shipmates up to 21% discount on the cabin price until 7th of March 2019. Cabin prices are inclusive of complimentary 20-hour dining, selected non-alcoholic beverages and free usage of most of the ship's facilities. Don't miss out on this promotion by purchasing your early duck cabin now at www.itstheshipchina.com.
IT'S THE SHIP is setting sail from Shanghai to the Japanese island of Shimonoseki and back this 13th to 17th June 2019. Shipmates can expect an epic show of around the clock music festival experience aboard the MSC Splendida across five days four nights continuously.
Be ready to get onboard the exclusive eco-cruise ship, MSC Splendida for an epic 5-star experience with luxurious comforts, designer-themed dining options and a multitude of facilities which includes four swimming pools, a squash court, and a bowling alley that awaits guests as they experience Asia's largest festival at sea for the first time in China.
Shipmates can expect to run into their favorite artists anytime, anywhere onboard as IT'S THE SHIP China features a range of artist-led side activities, as well as costume themed & private parties, and many more surprises in store!
"It is truly an exciting time for us here at Livescape Group with our first expansion of IT'S THE SHIP in China. Together with our partner, China Music World, we look forward to integrating a world-class music festival at sea with an all-encompassing unique Shipcation to provide music lovers with a festival experience like no other effortlessly. Our vision has always been to create unforgettable, one-of-a-kind experiences that are out of this world and with IT'S THE SHIP China, it is no exception.," said Iqbal Ameer, Group Chief Executive Officer of The Livescape Group.
In the past five years, IT'S THE SHIP have featured a multitude of international artists including Knife Party, Yellow Claw, David Hasselhoff, Higher Brothers, Far East Movement and many more. Marking its sixth sail, IT'S THE SHIP China will be no different as it promises to offer shipmates a one-of-a-kind experience with non-stop music, exciting activities, and quirkily themed parties.