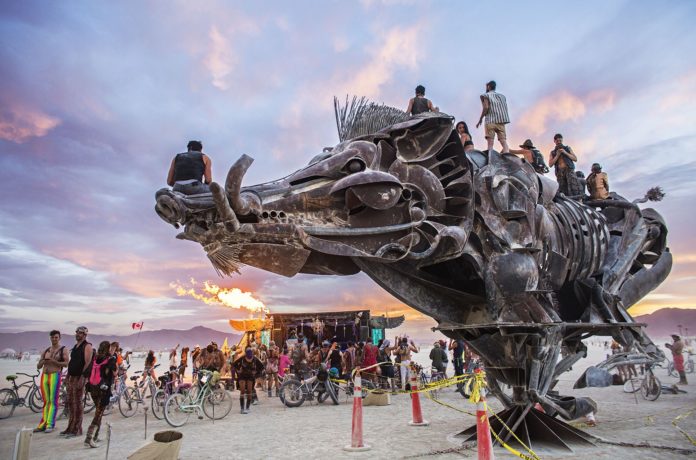 Scheduled to be hosted in its Black Rock City, Nevada from August 26 to September 3, 2021, Burning Man has now officially cancelled its 2021 edition and instead announced plans to return in 2022.
In a live video announcement made by Burning Man CEO Marian Goodnell earlier today, she started off by saying, "For 2021, we know the need for community has never been stronger, and building community is what Burners do best, but we also recognize the pandemic is not over. We've heard your feedback, and we're really grateful for all of the work you have been doing to prepare for Black Rock City. So much, from so many."
She went on to say, "But we've made a difficult decision based on the best information available to us. We've decided to focus our energy on building Black Rock City 2022. It's too important to do half-a–ed, so we're doubling down on next year."
While the festival was said to be toying with the idea of mandating vaccinations for attendees this year, the final decision seems to have gone the other way. A official blog post followed the video announcement of the cancellation and explained, "Although here in the United States we may be feeling the weight lifting and the light at the end of the tunnel brightening, we are still in the pandemic, and the uncertainties that need to be resolved are impossible to resolve in the time we have."
You can watch the video announcement and read the detailed blog post here.
Goodnell shared that Burn Week will still be celebrated virtually from August 21 to September 5 and more details about that can be found here. There are multiple ways burners can get involved and they can be found on the Virtual Burn page.
For more details, check out the official Burning Man 2021 FAQ page here.
Latest posts by Melody Siganporia
(see all)