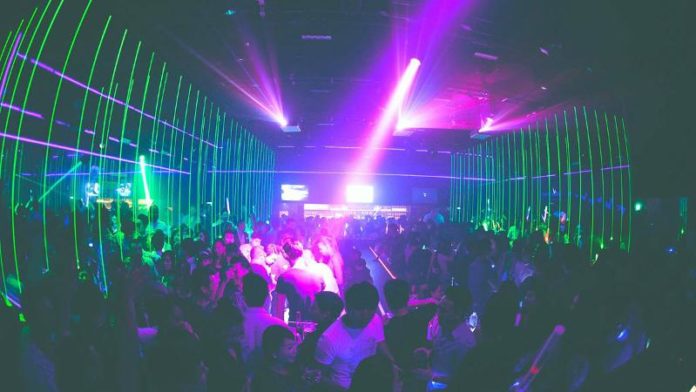 Ever wondered what's the fastest track you could listen to while hammering it in the gym? Well, we've found out a thing or two about the fastest genre in the world and guess what? It's electronic and called Extratone!
The 1000 beats-per-minute genre called Extratone is the world's fastest music genre. You may just call it pure noise, but believe it or not, its music.
"Extratone is basically a form of extreme sound art," explains a London-based artist and Slime City label owner who has identified himself as Rick. He operates under various aliases, like Zara Skumshot and Skat Injector. "It's not about pounding kicks, but kicks so fast they have morphed into a tonal beast. They've mutated into a whole different animal. A natural process of evolution. It reminds me at times of such genres as harsh noise and HWN in places depending on production. The production of course is more varied and peppered with additional elements such as synths and sampling."
The key word here is "tonal": when kick drums are structured at such fast tempos (usually as quarter notes or 16ths), the pneumatic sledgehammer style of beats associated with most ultra-fast music genres no longer exist. Instead, it's a buzzing textural, tonal trip.
The earliest evidence of ultra-fast hardcore within dance music (grindcore notwithstanding), is almost always traced back to 1993 and Moby's "Thousand," a track that clocks in at 1,015 BPM and was anointed by the Guinness Book Of World Records as the fastest recorded production. Other examples include "Human 1000 BPM De Rebel Va Te Faire Enculer Rubik" by Explore Toi and "Killer Machinery" by DJ Dano, DJ Gizmo, Buzz Fuzz, and the Prophet (both released in 1994) but Balli describes these examples more as reactions to hardcore's developmental state at the time, and not as the seeds of a new genre.
"These tunes were a hyperbolic acceleration reaching the 'impossible' threshold of 1,000 BPM," says Riccardo Balli, artist and founder of Italian label Sonic Belligeranza. "They are to be seen more as a sort of extravagant bonus track inside an EP than anything else. I can see them interpreted as moments of furious, extreme madness in a context, such us the hardcore one, that hails madness as its founding element."
You might not have many extratone records in your collection. But beyond the acquired taste, there's definitely more to it to than meets the eye.
Latest posts by Khushrav Bhada
(see all)