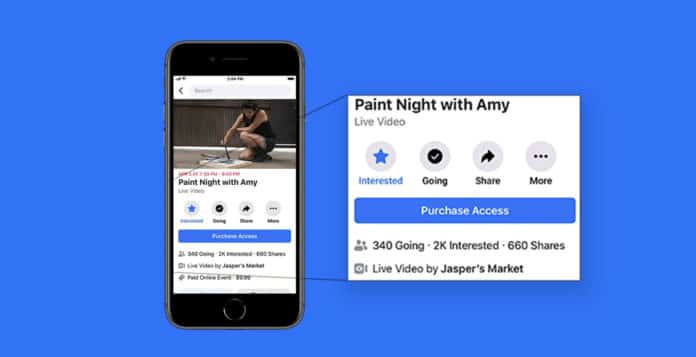 While this was announced a few months ago, Facebook has finally started allowing companies and individuals to monetize their online events hosted via the platform. The feature has currently launched in the United States and 19 other countries.
Since anyone and everyone related to the music industry has been suffering financially due to COVID-19, Facebook is trying to help by allowing creators to find another income stream using their platform. While numerous live streams have been partnering with causes and organizations to encourage donations, now Facebook will allow creators and artists to charge for access to live streams as well.
As reported by Tech Crunch, in a call with reporters, Head of Facebook App Fidji Simo said that Facebook's Events feature was designed for in-person events, but with the COVID-19 pandemic and resulting social distancing orders, the company "really quickly pivoted" to supporting online events. He also went on to say that in June of this year, live broadcasts on Facebook Pages doubled compared to the same period in 2019 as a result.
With the purpose of bringing all the aspects of hosting a virtual event together in one place, Fidji explained how page owners can now create an online event, set a price, promote the event, collect a payment, and host the event, all in one place.
Currently, Pages can host events on Facebook Live to reach broad audiences, but they're also in the process of testing paid events with Messenger Rooms for more personal and interactive gatherings.
Will this grow to become a viable stream of income for DJ's and music producers who're almost solely relying on virtual mediums in the absence of live events? It's hard to tell, but looking at the success of Tomorrowland Around the World which was one of the first digital-only festivals that made attendees purchase tickets, this could definitely be a revenue-generating stream for the time being.
This Facebook Blog Post went into the details and also discussed how they were waiving fees on pain online events to support Businesses and Creators. Find all the details here.
Latest posts by Melody Siganporia
(see all)