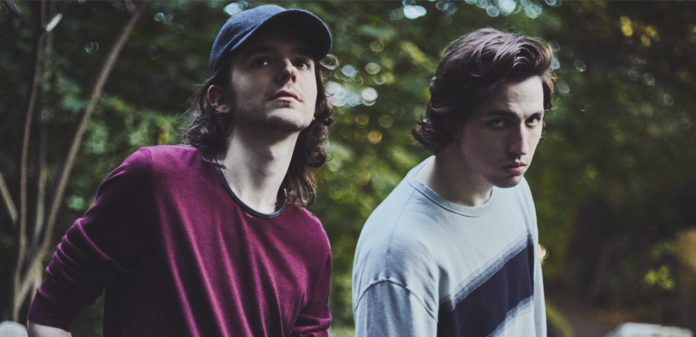 Madeon & Porter Robinson have announced a joint live tour and even released a brand new collaboration to celebrate it.
Electro-pop sensations Madeon & Porter Robinson have driven electronic fans crazy by announcing a massive joint live tour and collaboration. Yep, Madeon & Porter are gonna be performing together & here's their new release:
The following is a press release by Madeon:
"Today my friend Porter Robinson and I are releasing a song called "Shelter".
I met Porter when I was a child and we've been inspiring and challenging each other ever since, so it feels really special to finally do something together.
We wrote and produced it together in my home studio in France, it was a pretty magical time and I hope you'll hear it in the result. I'm singing on it too.
We're going on tour together in the fall, we'll both be on stage, playing a combination of our repertoire live, I think it's gonna be immensely fun."
It's the stuff of dreams, but it doesn't stop there. Porter and Madeon are officially hitting the road on a joint headlining tour, performing simultaneously, treating audiences to a 100 percent live reinterpretation of their catalogs. Both artists had enough compliments to share about each other as well.
"Both Porter and I started working with people in-person when we started making our respective albums and appreciated how much more collaborative you can get", Madeon was quoted in a press release. "Our intent was to make music that would reflect our friendship."
Porter mentioned, "I see enthusiasm and inspiration as the most important currency you can have when you're making music… It's this weird sensation of being drunk on your own confidence and excitement that leads to so many creative breakthroughs. That effect was really exaggerated when we were working together."
Pre-sale of tickets begin August 15. More details right here.
Latest posts by Khushrav Bhada
(see all)