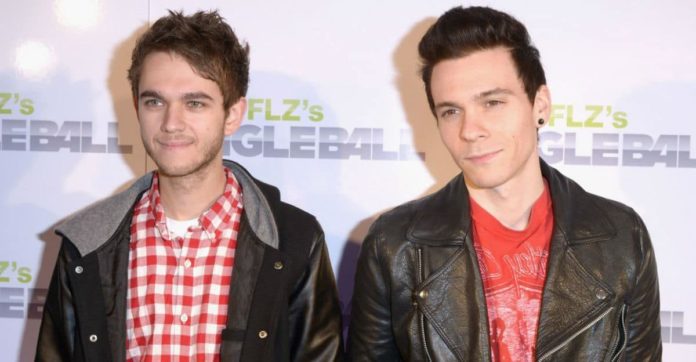 On the anniversary of a song that helped him shape his career, Singer / Songwriter Matthew Koma decided to finally tell all and reveal some facts as "Spectrum" turned 7.
As one of Zedd's most noteworthy and early collaborators, Koma penned an open letter to him titled "Dear Zedd" and posted it to Twitter.
Koma accuses Zedd of allegedly took credit for writing two of his breakout songs, "Spectrum" and "Clarity." Koma claims to have "[written] every word and melody" on the tracks which both went on to play a major part in Zedd's quick rise to stardom. He also went on to say how Zedd delayed his payment for singing on "Spectrum" until years later. And this was all in addition to giving him absolutely no credit for the tracks in any way at all.
Dear Zedd part 1: pic.twitter.com/66YJebF78S

— Matthew Koma (@MatthewKoma) June 5, 2019
Dear Zedd Part 2: pic.twitter.com/tY5kuf04RW

— Matthew Koma (@MatthewKoma) June 5, 2019
Speaking about how he wishes this relationship could have gone another way since he was "extremely proud of the work" they had done together, Koma goes on to explain how and why things went south. He also goes on to explain why he chose to speak out so many years later. Elaborating on how he initially thought it was him, but went on to find out others in the industry echoed his sentiments with regards to working with Zedd, he decided it was the right time to speak out.
From being excluded on Zedd's documentary about his rise to success "True Colors" to being completely left out from any credit for "Clarity" which went on to win Zedd a Grammy award, Koma realized things had gone too far.
The stories of the toxic behavior show a different side to a man the industry considered an extremely talented musical prodigy of sorts. Especially after the accusations of refusing to do a song in a lower key to accommodate Koma who was doing the performance with him and claiming, "his track wouldn't sound good." Koma claims he later found out it was because he only knew how to play the piano in the key of C and the keyboard wouldn't transpose.
Koma went on to get 1000's of comments and social media support from fans but also industry mainstays like Tiesto, Nicky Romero, and Rukes to name just a few. Hillary Duff also went on to support her fiance in the comments stating "Writers are taken advantage of, ignored, and mistreated. Proud of you for finally speaking up ♥️."
While Zedd or his team haven't yet responded to the allegations, we will update this piece as, when and if they do.
Techie by day, rager by night. Full-time Expert at Apple and part-time writer with multiple EDM publications based in the Big Apple. My interest in the dance music scene began about 10 years ago and there was no looking back from there. I got involved with it on a professional level in 2013-2014 when I joined the core team for a leading music festival in India. Managing the entire Digital Marketing piece for them in addition to the Public Relations aspect, helped me gain insights into the industry. Upon moving to NYC a few years after, I decided to combine my passion for the music along with my flare with words and began contributing to EDM publications as a freelance writer.
Latest posts by Melody Siganporia (see all)