Our wishes and intentions are the fuel to waking up every day and setting out into action.
But for a small number of people, unfortunately, their wishes may never come true. For such individuals, especially kids, the Kids Wish Network makes wishes come true!
Kids Wish Network works to fulfil wishes to kids of the age 3-18 who are suffering life-threatening diseases. As part of their initiative, a 6-year old boy named Jamar whose stage name is DJ Masterpiece, got to meet with the superstar DJ Steve Aoki.
Steve Aoki invited the boy and his family to his home in Las Vegas and instantly, Steve took a liking to the boy.
"He jumped right on my piano, I didn't even direct him and I didn't tell him to do it. That was the first thing he went to" said Steve. "He's a little star actually. He's a talented kid I can tell", he added.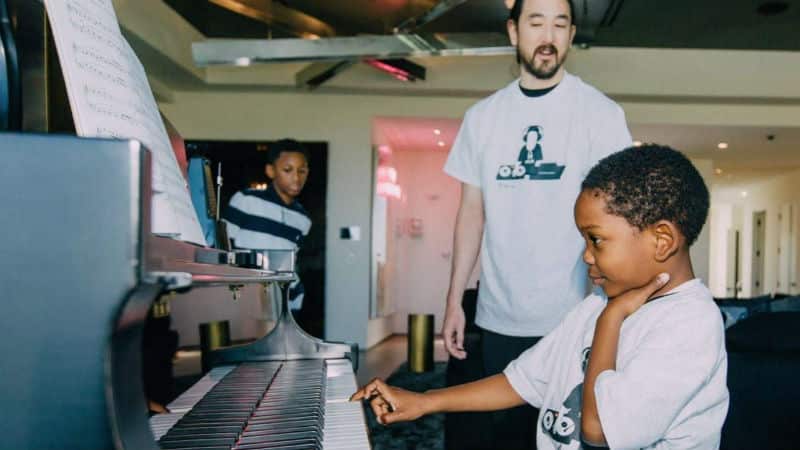 Steve Aoki even predicted that Jamar would make it big as a producer. "When you're that young and you are magnetically drawn to instruments, it's just bound to happen", he said.
For Jamar, it's been a memorable year – first for getting a turntable as a gift from his family for his birthday and now, getting a piano and music lessons from one of the biggest acts in the music world.
We're surely touched by this gesture, Steve.
You can also check other hobbies for kids at Tiny Tribes.
Latest posts by Pavan Kumar
(see all)